How School Counselors are Helping Students Without Advisory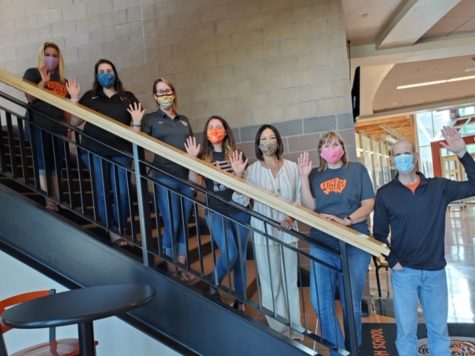 As students, teachers, and staff are adjusting to the new hybrid learning schedule at Erie High School (EHS), the counselors are doing everything they can to help the smooth transition.
Rachael Browning, who has been working at EHS for two years, says she has never had to deal with anything this career-impacting, "It is a big change and transition that has happened."
Browning says the counselors are trying to make their online means of support as effective as possible, "We are still offering a lot of resources to students, but they are in a video or presentation format on Schoology or through email."
"[The process is] a lot different for one-on-one counseling," Browning explains, "With the hybrid schedule, we are able to do some, but it is much more limited. Most meetings are over Webex, Google Meet, or the phone."
Making online adjustments including how and when to get in contact is much more time-consuming like anything in an online environment according to Browning, "…but we are still happy to be here for students."
Julie Pohlman, an EHS counselor of 20 years, says the situation this year is much different in comparison to the rest of her time at this school. "It is really unusual for counselors to not be able to meet with kids since it is a large part of what we do. We are trying to make virtual meetings as effective as possible, but it is hard to not be in direct contact."
"I think the biggest changes we have had to make are about trying to find the best way to communicate with students. We know students are probably sick of looking at virtual presentations and we can not pull them out of class, so we have to find a way to get information out to students and parents without them being in the office. Being creative in ways for them to access it online is the best we can do."
Pohlman says the best way to get in contact with counselors is to use the Erie High School counseling website, www.eriehighschoolcounseling.weebly.com to schedule a meeting. "We all have Webex rooms, we use Google meet, and you can schedule meetings with us through the link or over email." In the world we live in today, there are countless reasons to need support. Our counselors are always ready to do that for us even without a direct advisory.