Evan Hutson, Staff Writer
August 29, 2019
ERIE -- Erie Girls volleyball began their season with a home defeat vs Discovery Canyon on Wednesday night with a score of 3-0 (25-16, 25-17, 25-18) giving Erie a record of...
Quentin Hartel and his Path to Greatness
May 23, 2019
May 23, 2019
May 22, 2019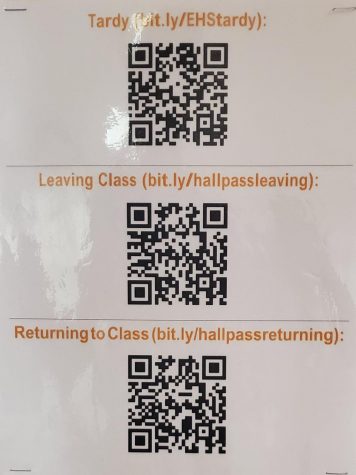 William J. Rathe, Senior Staff Writer/ Fact Checker
September 11, 2019 • No Comments
If you have looked at any syllabus you received this year, you might notice that the Erie High School administration has introduced two new important school policies concerning tardiness and cell phone...
Quentin Hartel and his Path to Greatness
May 23, 2019
May 23, 2019
May 23, 2019
To Kill a Mockingbird Portrays Courage as Something New
May 11, 2019
Growing up our society teaches children that those who are brave are willing to fight, and always put...
May 7, 2019
If you love to listen to music as I do, then you're always on the lookout for some new sounds to jam...
April 8, 2019
            Science is based on the idea that knowledge will never fully be obtained, that there is a perpetual search for truth. This, unfortunately, often becomes the bane of scientists around the globe, in every culture. This search for truth has a tendency to blind researchers to both the practicality, and morality of the means by which they acquire it. When a scientist's curiosity is peaked, it will, more often than not, outweigh any other factors associated with the subject, no matter how vital.
Erie is a town whirring with construction, and the scenery that has long been known to be empty, is being filled with with a new PK-8 grade school.
Read More »
Sorry, there are no polls available at the moment.
Recent Sports Scores
Saturday, September 21

Softball

Erie High School 6 - Windsor High School 7

Thursday, September 19

Softball

Erie High School 10 - Roosevelt High School 17

Wednesday, September 18

Boys Soccer

Erie High School 2 - Longmont High School 1

Wednesday, September 18

Volleyball

Erie High School 2 - Windsor High School 3

Tuesday, September 17

Softball

Erie High School 21 - Frederick High School 1