EHS Looks Forward to New Leadership
This March Erie High School will have its annual election for Student Government officials. The primary elections are over, and all of the applications have been turned in, resulting in 19 different students running for the seven available positions. 
All eyes are on the current officers to see which positions they will run for in the next year. Mia Martinez, former Freshman representative, Sophomore Class President, and current Student Body Vice President, is running for Student Body President. Martinez has the most experience out of the other students running for the position, with her being involved since her Freshman year. When asked about her experience in Student Government Martinez recalled, "I've learned a lot. I've been in stugo all through high school and I've learned how to deal with some interesting situations and just what students like for spirit days and homecoming and what we can do to improve."
Martinez has experienced and participated in two election seasons, and is looking forward to this year. "I'm super excited. I think it's going to be a great campaign season, we have a lot of great people running, it's going to be fun."
The majority of students running for a position this year are freshmen, most of whom are running for Sophomore Class President. This is the first time these students have been at Erie for a High School election, and they are feeling excited about this experience. I spoke with Emily Park who is running for Sophomore Class President, and she stated; "I wanted to run because I think it is a great opportunity for students to become more involved in our school and help make the decisions that will positively impact them." 
Freshmen aren't the only ones running for a position for the first time, candidates for Junior and Senior class president are also throwing their hats in the ring for the first time. Noah Clouse, Sophomore, and Junior Class President candidate said that his reason for running was to "get out of my comfort zone and make the best of this opportunity."
As the election season begins many students are looking forward to the many different tactics the candidates will use. Noah Clouse commented that he is going to use social media, which is a newer tactic that many candidates are starting to use. Another tactic that Emily Park mentioned was creating and hanging up posters. This is always a classic approach, and students enjoy reading the slogans throughout the hallways.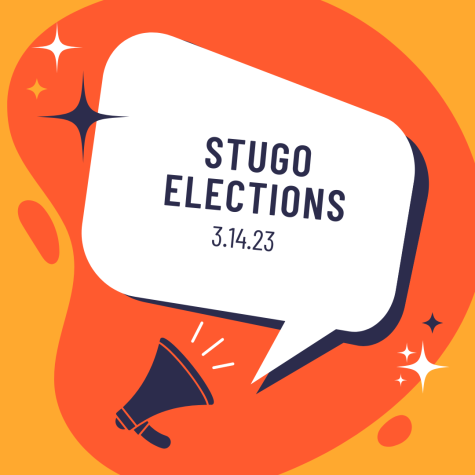 The election process includes the candidates being required to get signatures from teachers, admin, and classmates, and a live debate for everyone at the school to watch. The debate includes the candidates making a promotional video that is shown, and the candidates answering various questions. The process takes a lot of guts, and anyone who puts themselves out there is considered a winner just for that. 
Good luck to all those running, and happy election season!