Singing Valentine's Review
Hitting the high notes gives a new level of appreciation and joy throughout Erie High School. February 13th the day of Singing Valentines where Erie students share love with each other in spirits of Valentine's Day. 
Grace Jardine, a senior, talks about why she buys the valentines, "I bought my little sister a singing valentines to continue our tradition from last year which is super special." 
Mary Jardine, Grace's younger sister and an Erie sophomore explains, "It is always a little embarrassing to have to sit in the front of the class but I love seeing the creative insult my sister includes, and can't wait for her to see mine." 
Singing Valentines is something that everyone is able to enjoy. It can be a meaningful joke or to show someone you truly love them. 
Blake Nemeth, a junior, shares his experience from in the hallway after a class. "I could easily tell when the person I bought one for got sung to because of their facial expressions during passing period afterwards: it was a jokingly angry face, like 'I appreciate the gesture but that was mortifying.'"
The talented choir students have worked very hard to have each song perfected for the day of performances. Kyli Decker, a singer said, "Singing valentines gives me the chance to share my love of music with others. Seeing the person smile makes me happy and grateful that I get to brighten someone's day!" 
Another choir student, Annabelle Howard describes, "The hard work is always worth it in the end and the reactions I get to see when calling a name is priceless." 
 "I was impressed that we could take songs we all love and put them together to make them their own. " Elias Hinojosa, said regarding the singing valentines. 
Many students enjoy listening to the mixture of songs created. Any Norris talks about her personal experience, "I get excited whenever the door opens and it's a group of singers even though I'm hoping they won't say my name." 
That's a wrap for Erie High Schools 2020 Valentine's Day fun! Erie Choir does an amazing job every year in bringing the spirit of love to Erie during this holiday. 
About the Writer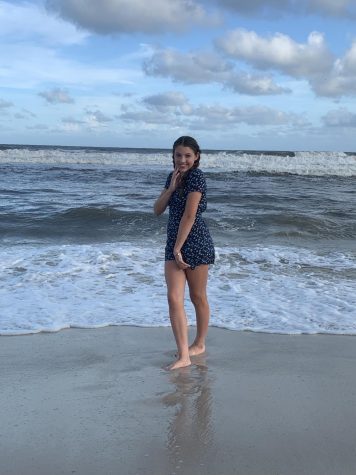 Madison Hays, Editor-in-Chief
Madison Hays is a senior at Erie High School, and is in her third year of being  a part of the Erie Tiger Times. Through the 2020-2021 year she will be...