Brandon Bird: Emerging With a Purpose From the Waves of Chaos
Brandon Bird's story of setbacks and growth
The sun shone brightly on a summer day in Northern Colorado Springs. On one of the emerald green lawns sits a boy dunking action figures into a bucket. "He completes the dive with a smooth turn! A dive like that has to reward a high score from the judges!"
He shouts excitedly into the imaginary microphone clutched in his hand. Exhilaration radiates from his high pitched voice to his animated facial expression as he announces his own Olympics as Bob Costas.
From a young age Brandon Bird harbored a passion for sports, leading him to football, baseball, hockey, and golf. He found a love for the strategy of the game, "I like using your mind to out maneuver someone physically," Bird explains, "For instance, I remember at an early age I understood the right angle to pursue a running back to cut them off."
As Bird devoured the mentality and strategies of games, he began to develop a passion for announcing. As he played Madden on his PlayStation he would end up muting the game and calling the events that played across his screen. In high school he even began waking up in the mornings to record stats from ESPN, leaving his mother papers strewn across the house.
Bird's childhood in Gleneagle, Colorado Springs, was a mix of memories. He was a sociable kid, his last few years of high school he even end up eating lunch everyday with a few of his best guy friends. But he had been sheltered from the chaotic nature of his father's' jobs. At a point Bird's father worked in the golf business, presenting Bird and his younger sisters Tiffany and Candace unique opportunities. But Bird's father wasn't the best with money management. As a result Bird explains, "There was a piece of my childhood where I remember tax collectors knocking on our door and there was a piece of my childhood where I remember boarding our private jet to fly to Orlando."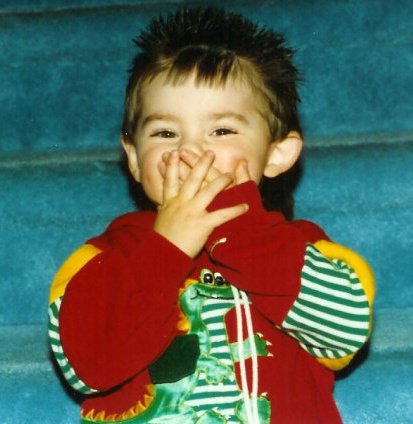 After four years of being the "Toddler from hell," as his mother remembers, Bird was suddenly the golden child for the rest of his childhood. So when his parents got a call from his journalism teacher during his freshman year of high school, asking if he had plagiarized one of his sports articles, they knew he never would have.
"His sports writing is really good." Bird remembers his teacher's words that revealed to him that he could write and she encouraged him to stick with journalism. Whether it was the long hours he spent in sports, the mass amount of sports articles he had read, or he simply just had a gift, he was unique. Bird found a home in his school newspaper from his freshman to senior years and jumped into video production his junior and senior years.
As he transitioned into his later years of high school, things began to get tense at home. During his junior year his family's assets were frozen due to his father being under investigation for a fraudulent hedge fund. Bird remembers that "Things around my house were shifted, everything was tight. Dad asked us to trust him, it will be fine. There was a lot of trying to rally for my dad and just believe in him. He was lying, I didn't know it at the time."
As his senior year began, things weren't getting better at home and Bird was spending more time out with friends and taking part in community and school activities. "I think I put a lot into school and social because things were tight at home. Dad's story was scrawled everywhere across media. There was a front page story in the business section of the Rocky Mountain News called Double Crossed that told the stories of Dad swindling money from old ladies at church," recalls Bird.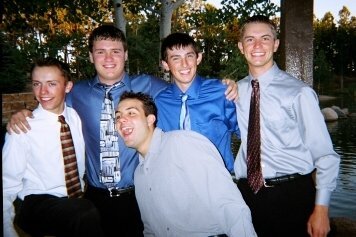 Even with everything unfolding at home, Bird never rebelled or was angered at what was happening. In fact his mother remembers the Principal calling her in about Bird, telling her, " You know, I know kids, because I'm with them every day. And he said, I called you in here because your son is a good soul. And I can't say that about too many of the students. But he's, he's a really special kid. And I wanted you to know that."
The end of senior year approached and Bird was committed to Arizona State University, he had his room assignment and proudly wore his ASU gear. But his world came crashing down on his last monday of high school. It was finals week and his friend, whose father had worked with Bird's, wasn't at school, Bird called his friend after his first exam and was informed that "Our dads were arrested this morning." Shocked by the words spilling from his friend's mouth, Bird called his mother who clarified his friends statement. She hadn't wanted to tell him and his sister before their final tests. After finishing their last exam, Bird and his younger sister, Tiffany, sped home to their mother and youngest sister Candace.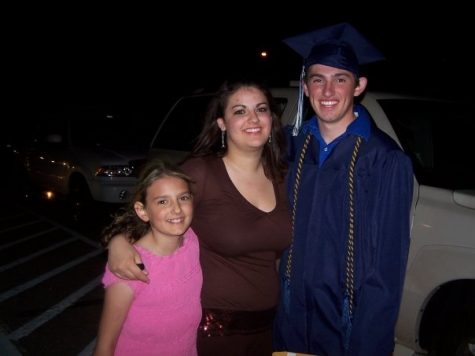 The next day his father's bail was set so high, no one could afford to bail him out. His hopes of going to ASU were squashed along with his college fund his dad had drained. He remained close to his family as their lives were turned upside down. Bird described that time as "a summer of chaos."
Bird broke out of the shell he had been encased in through high school and began to help support his family, he got his first job as a busboy at a country club while things continued to intensify at home. More of his father's actions had been revealed to his mother, and the news affected her to the point of making a decision to divorce him. Bird and his sisters didn't know everything that their mother did, didn't agree with her and things intensified.
After his father spent 70 days in prison, he was released on bail. Bird moved in with his father, living in his grandparents basement, enrolled as an open major at the University of Colorado, Colorado Springs. His relationships with his sisters, mom, and father were all tense as the travesty impacted them all.
In September of 2008 Bird's father was sentenced to 24 years in prison for his crimes of theft and embezzlement. Bird who had shared a PO box with his dad before his departure from prison began receiving mail of an immoral nature. Bird discovered that while his dad was out on bail and before he was sentenced (a period of time that last about two years), he was stealing money from people under the alias name Alex Davis. All in all, Bird figured that his dad had stolen and squandered close to $750,000 from small investors from around the country. "It was heartbreaking to read letters from people who had given their entire retirements to my con-artist of a father." After Bird notified some of the investors and turned the case over to their lawyers, his father had four more years added to his sentence. It was during that time that he decided he needed a fresh start.
After the chaos of his homelife, Bird found an entirely new experience when he transferred to CU Boulder in 2009. He experienced new adventures as part of a fraternity. His adventures in the fraternity lead him to meet a girl in their sister sorority named Janay whom he became friends with and began dating a few years later.
Journalism became his avenue to get into the sports he had always loved. He never held an interest for hard news, his main drive had always remained delivering the events playing across a field or court to whatever audience he had. He remembers as a senior he was asked what he wanted to do in a class and wrote, "I don't want to do anything but sports, because I will not work in journalism unless it's sports journalism."
While college was full of excitement, Bird discovered more about himself in those years. After growing up sheltered, college was an abrupt transition, especially after the chaos his family had been through. He learned that "You become an adult in college, you have a bad day and your mom's not there to bake you cookies, you have to learn how to deal with that on your own."
His father was in prison once again and Bird exchanged letters with his father for a while, until he acknowledged the unhealthy, manipulative nature of his father and knew he had to do what was best for him. Bird cut off his relationship with his father.
As college came to a close, the CU Fight Song rang out in the halls at Brandon and Janay Bird's wedding recession. The couple were married in June after graduation. They smiled at the futures they had envisioned for themselves.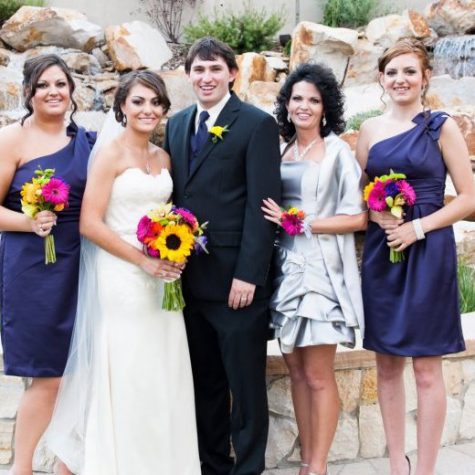 As they settled into their one bedroom apartment, ready to start their new lives, Bird couldn't seem to find the job he had been dreaming of for years. He found himself as a teller at a Credit Union while interning for Metro State University. His career wasn't turning out as he had hoped, "I thought, I guess I'll never get into journalism, the doors just aren't opening."
He began to fall into a pit of nihilistic thinking as his purpose of sports he had pursued for so long seemed to crumble. What was the point if he couldn't do what he loved?
When he stumbled across a job offer in Sterling, Colorado on a radio station, where he would be announcing, it called to him. Bird remembers, Mrs. Bird, telling him, "You gotta go, this is what you wanted to do, is call play by play."
So Bird moved to Sterling and Mrs. Bird continued to teach choir in Erie, Colorado, both now pursuing what they loved.
Even though Bird was now pursuing the career he loved, he continued to struggle with cynicism. It wasn't until he was driving to a PAC 12 Championship with a friend and he heard Joe Rogan's podcast with a psychology professor that his view shifted. "He talked a little bit about living out your archetypal story, what you want to achieve in life. So I started listening to some of his other stuff and read one of his books. And I was just like man, nihilism is not the way and I have been very nihilistic. There's purpose behind your life, there's a reason to try and strive for greatness. And I don't mean greatness in terms of professional success. I mean being the ultimate man, being the ultimate human being"
As Bird emerged from Nihilism, things were getting hard with the Birds living so far apart "It was horrible," Mrs. Bird remembers, "but at the same time I love my job and he loved what he did so we made that sacrifice, knowing it wouldn't be permanent. We had joint custody of Biscuit (their dog), we would just see each other on the weekends and we made it work."
A decision had to be made, either Mrs. Bird would have to move to Sterling or Mr. Bird would have to come back home. He decided to return home and start the Erie Tiger Network.
The Athletic Director at the time had been an Athletic Director of a high school where broadcasting school sports on a radio station had been a piece of the school culture and wanted that experience for Erie. Soon the program was launched and the pioneer students of the new broadcasting era at Erie High School decided to name the school's new medium the Erie Tiger Network.
Bird began teaching the basics of broadcasting through experience as students set up before games and filmed with specific pieces of technology. Grandparents out of Colorado were now able to watch their grandsons kick the winning goal in their senior Soccer games, while Aunts were able to watch their nieces swish their free throws into the hoop in Basketball games. Bird was setting the concrete foundation for the students creating and relatives consuming ETN.
In addition to establishing ETN, Bird was working as a sub at Erie. He even ended up taking a long term sub position for three weeks that he found he enjoyed. As the roots of the program were being set, there was now debate of if it would become a CTE curriculum.
****
Whether it's the streets of Spain or the Mainstreet of Disneyland, the Birds have shared a passion for traveling. The Birds found themselves touring the sites of Italy that summer when Bird received a call from Erie High School Principal Matthew Buchler. The school had decided to bring in a Journalism curriculum and Bird would be the teacher.
He started teaching in the 2016-2017 school year, ready to embark on this new experience. "I immediately knew what I wanted to do in terms of classes, intro to mass media, intro to journalism class had piqued my interest and hooked me in to journalism, newspaper and broadcast class."
As he started his first year, his easy- going energy and unique humor drew students into the program. Caleb Humble, one of Bird's first students and golf players, will never forget Bird's energy, "Every time you showed up in class, it kind of brightens up your day."
In Humble's mind, Bird will always be a unique teacher, "As a teacher he created an environment where students can go in and be creative and have a lot of fun."
Today Humble plays golf and studies Biology at California College in Irvine in hopes of pursuing secondary education and coaching, aspiring to be like Bird. Being a one of a kind teacher to Humble in addition to coaching him in golf his Senior year, "he kind of showed me that he could do both."
As Bird found a purpose in growing ETN, he developed the school newspaper, The Tiger Times, and now leads Erie High School's Yearbook. He continued to impact students each and every day whether it was making them laugh after dancing to Rebecca Black's 'It's Friday' every Friday, or reaching out and inspiring them through creative advice in class. He even began putting energies into coaching girls and boys Erie Golf teams the last two years. He pushed his students to enter the Colorado Student Media Association and they came back with a handful of awards. He creates relationships with his students. Current Senior Jaxon Higgins, joined The Tiger Times his last semester and found it unique that, "He doesn't focus as much on academics at first as he does on developing a connection with you. And then he works on the things that you need personally."
Bird makes an effort with all of his students to build relationships and guide them. But the most important concrete relationships he's had are with his family. The chaos of his father's crimes lead them on different paths, each facing their own challenges after the debris of the chaos had settled. But as life went on Bird, his siblings, and his mother found their ways back to each other. Each of them had faced adversity and grown from it. As Bird puts it "Adversity is probably our greatest teacher, it's definitely a revealer of what's in ourselves."
Bird's mother knows that "all the rough times that we've had have just really bonded me and him. I'm really proud of him."
Today, the four of them will schedule times to get together, Bird making them all laugh and enjoying the time with each other. And with the newest addition of the family, the Bird's baby, coming along soon, there is sure to be even more joy in the family. As Brandon and Janay Bird open the next chapter of their life in a series of new experiences and surprises, Brandon will continue to learn and grow in new ways as he has with every situation that has been thrown at him. As Bird puts it we take life "One day at a time."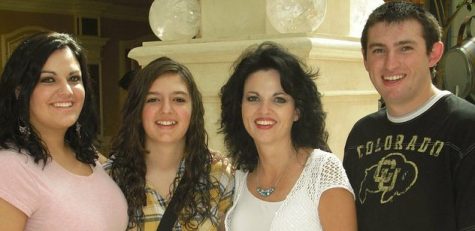 About the Contributor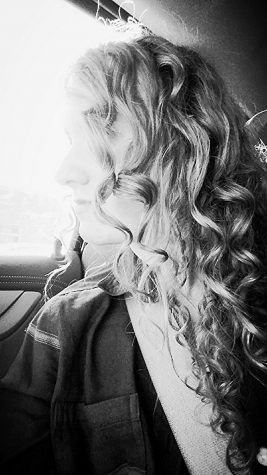 Kailey Pickering, Editor-in-Chief
Kailey Pickering has loved writing since she was ten years old. She's spent hours between the pages of a book and creating another world she conjured...