Jordan Graff: Everyone's Favorite History Teacher
The upper C-wing of Erie High School seems like an ordinary place. Students mill about their desks, while teachers work to teach them the importance of history and other subjects. However, these classrooms are anything but ordinary. Here, you can hear the laughter and happiness echoing from Mr. Graff's classroom as he teaches.
Born and raised in Colorado, Jordan Graff attended Buena Vista High School with his fraternal twin. Unlike other native Coloradans, however, Graff does not go skiing or participate in other activities that Colorado is known for. Instead, he enjoys reading, going to the movies, and leisurely hikes.
Prior to teaching, Graff had a variety of other jobs, including working as an online editor, editing people's papers in college, and working at a bookstore called 2nd & Charles. Graff wanted to be a writer after leaving college with a degree in political science and history.
"I have to be honest [becoming a teacher] was actually out of necessity when the writing thing did not work out," Graff explained. "My plan was originally to teach for like a year or two, and then get back into the journalism thing."
Both of Graff's parents were teachers, along with his older brother. Even with the number of teachers in his family, his mother did not always expect him to become a teacher. "When he was little I did think he might become a minister," she remarked.
His family members, as well as other teachers at Erie High and previous schools he has taught at, have played a huge role in shaping Graff's teaching career. "Ms. Gentert is a huge influence, she's awesome," Graff mentioned, "There's a lot of good people that I've learned from."
Unlike what you might think about most teachers, Graff was not the most academically focused student. History happened to be one of the classes he actually enjoyed and regularly attended. "I always liked history…. I like movies and those kinds of things, and history has the same kind of quality; there's a thematic element to it," said Graff.
Like most teachers, Graff enjoys building connections with his students and trying to make their days brighter. "Getting to know the kids is the only thing that makes the job actually worthwhile," Graff explained.
One of his students, Emma Osborn, appreciated Graff's U.S Government class. "Mr. Graff makes everything very interesting and entertaining," she added. "My favorite part of his class is just being able to have fun."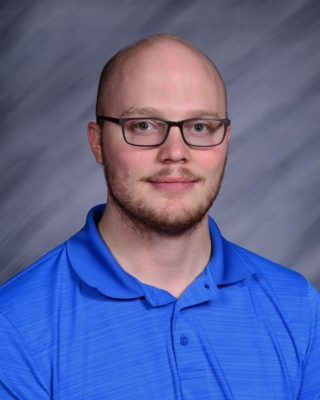 Not only is Graff one of the most well-known history teachers at Erie High, he also coaches C-team football. Before becoming a coach for the Erie Tigers, Graff played football in high school and in college, and he was also a coach for another school.
One of the most prevalent challenges for coaches is pressure from the fans and parents. However, Graff chose to continue coaching because of his connections with kids that he might not normally see in his classes. "You get to see the kids in a different light and in something that they choose to do," Graff explains.
During his time playing football, Graff hurt his neck and was convinced that the team could not win without him. His coach, an important figure to him, helped him realize that no individual player is essential for the team, as long as they can all work together and cooperate.
One lesson that Graff learned from his time playing football was that he was not the center of everything in the universe. "And that's what kids maybe realize when they play sports; that they can be a part of something bigger than themselves, and that they have to work together."
Not only is Graff caring towards his students and players, but he also is caring towards anyone in need. His mom recounts a time when Graff became his grandfather's caretaker during the last three years of his life: "As a college student, he chose to live with his grandfather who was very ill. Not many 19 year-olds would give up their college days to do that."
Throughout the little town of Erie, Graff has made a large impact on the community in so many ways. Students from years past still take the time to call him and tell Graff about their day and their lives, because of how much they appreciate him.
One past student who had graduated from Erie High School about six years ago thought to call Graff to tell him about graduating from Marine boot camp. "He had finished marine boot camp and he thought to call me," Graff recounted. "That's a cool thing, you know? I had not seen the kid in five years and he thought to call me."
Those kinds of connections and relationships with students are what make Graff so unique as a teacher. His ability to brighten the lives of his students, just from the time in one class, is a talent that not many teachers have mastered yet.
During his years as a teacher, coach, and mentor, Graff learned valuable lessons that he wishes to pass onto generations of students to come. "You need to focus on people who actually care about you," Graff said, describing one important lesson he wished he learned earlier in life. "We spend a lot of time, as human beings, worrying about what other people are saying about us. And the truth is that there are really your family and a couple of close friends who actually care, and those are the people you should invest your time in."
Being able to spread joy to his students is what makes him such an extraordinary individual. Jordan Graff is an inspiration to his students and his peers, as well as to the entire Erie High School community.
About the Contributor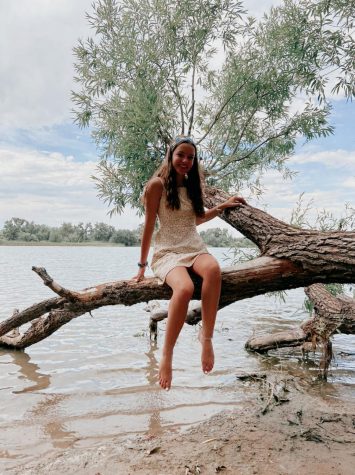 Amy Norris, Senior Staff Writer
Amy is a senior at Erie High School. This is her first year participating in Erie Tiger Times, but she is also a part of NHS, Sources of Strength, Teens...