How Melanie Girdner is Giving Back to her Community
"Every successful individual knows that his or her achievement depends on a community of persons working together." -Paul Ryan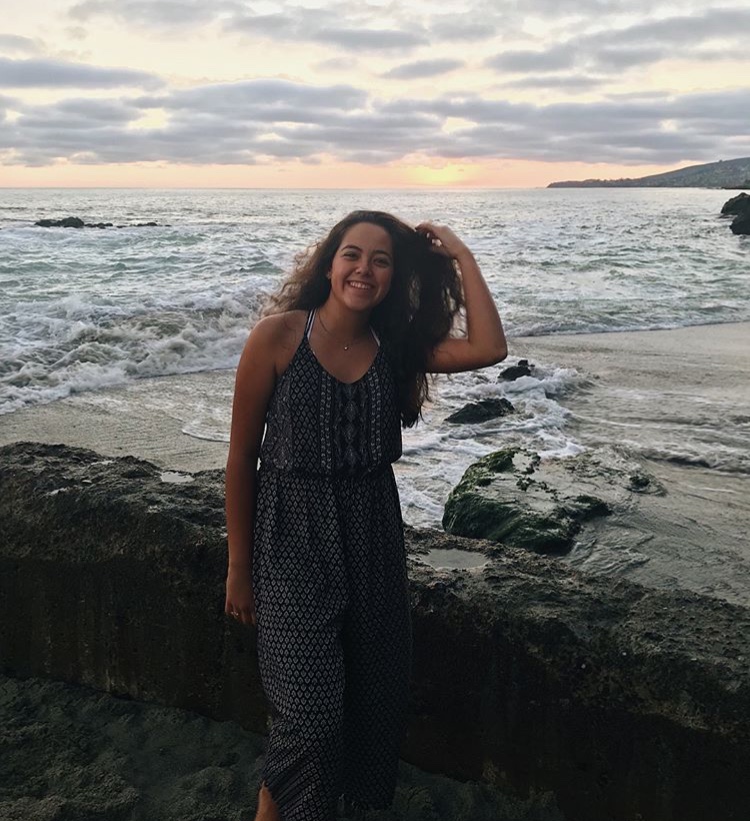 Everyone has the set of people or places they go to and find their strength, for Erie High School student Melanie Girdner, that place is in her community.
Originally from Orange County California, Girdner moved to her home in Erie, Colorado when she just four years old, and has lived here ever since. "I've had so many great memories here, from biking to the park across the street, to spending all day at the rec center with my friends, I got to grow up in a place where the people around me felt like family".
Family is a big part of Girdner's life and she always makes spending time with them a priority. She has four brothers and one sister, all of which are several years older than her. Even with the age differences, Girdner kept a close relationship with her siblings through her nieces and nephew. Being the youngest, Girdner remembers, "I never got the experience of having a younger sibling to look after so my nieces and nephew kinda got to fill that role, especially since we're so close."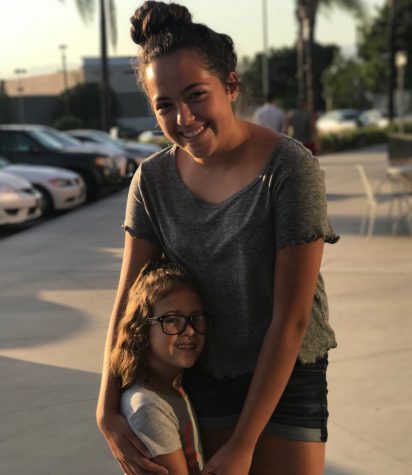 The large age gap between her and her siblings meant she had to look within her neighborhood for other kids to play with. While she was growing up, Girdner would spend entire summers over at her neighbor's house, jumping over the fence so they hang out in the backyard or play videogames on the computer. "The friends I made in my neighborhood are people that I have known forever, and it's been so cool to see us grow up together and go to the same schools. It's crazy to think about how long I've known some of the same people and how strong the friendships I've made with them are."
Girdner found a similar sense of community  at the Flatirons Church in Lafayette. Girdner started going to the church about eight years ago when her parents starting attending with her. After going with her family for several years, the church made a huge impact on her life and she knew she wanted to give back to it. "My dad also volunteered and I always knew I wanted help out and give my time. Once I was old enough to start volunteering, I knew I wanted to work with kids there."
One of the ways volunteers can help out at the church is to watch the younger kids in their classrooms while the main service for adults take place.
"They assigned me to the three year old room because they needed extra help and I loved it. Three is such a fun age and the kids there are some of the sweetest I've ever met."
Within the past year Girdner has also started to attend Flatiron's student ministry specifically for high school students called Revolution.  The program is led by a community of volunteer leaders which provide lessons and support for all of its students. " It has only been a year since I first started going but the people there already feel like family. I got to make such strong connections that I'm so thankful for."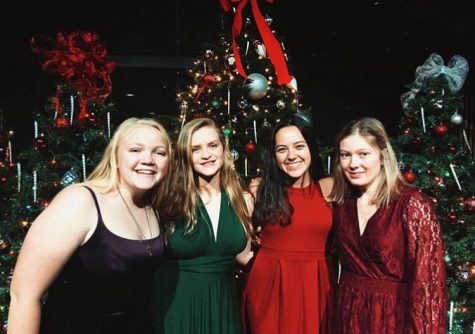 The community that she found within her church has given her the guidance she needs in her own self discoveries and trust in herself that she's making the right decisions.
Girdner is a senior at Erie High School and along with every other senior, she's had to start making decisions about her future after graduation. She's been struggling like many others to decide what career she wants to go into and what college she wants to study at. It can be a difficult choice, with no right or wrong answer and an endless amount of options. Girdner knows that with time she will figure everything out and make the right decision in the end. In the meantime she's been working her hardest in the classes she's taking. One of her favorite classes since last year, is Yearbook.
In Yearbook, Girdner works along the rest of her class to design the pages printed in the yearbook at the end of the school year. The biggest reason she joined last year was because she wanted to help design the book that all the students look back on. "I wanted to help capture all of the people at the school that might not be as involved in extracurriculars, and show them that they're still a big part of the school and it's community. I hope that everyone can look at the yearbook on the last day of school and feel proud to be apart of it."  
So far, her favorite page that she's worked on is Welcome Back to Homecoming Week. "I was super excited to start working on this page because I got to show one of my favorite times of the year. Fall is always so much fun because there's always so much happening and this page let me show some of the excitement that comes with it."
Girdner hopes to make the yearbook as inclusive as possible and a positive reflection of the school year.
Along with her many other activities, Girdner gives her time to Teens With Wings and Tiger's Who Care. Teens With Wings is a club at Erie focused on providing acts of kindness around the community. This is Girdner's first year a part of the club and she's loved it so far. "Teen's With Wings has so many kind people in it that really care about the school and try their best to come up with ideas they think everyone will like."
Girdner was one of the first students to join Tiger's Who Care last spring when former teacher Alejandra Jimenez first started it. The goal of the club is to provide more awareness of diversity and celebrate other cultures at Erie. " Mrs. Jimenez had such a big impact on me when she was here that I had to support her club. Now that she doesn't teach here anymore we've been so lucky to have Mrs. Mosher lead us. I've made such good friends with the people in this club and we all try the best we can to create an accepting school."
The work she does with these groups are just another example of her giving back to her community.
This year she also decided to spend one of her blocks as an Elementary Tutor for Black Rock Elementary School in Erie. "I needed more classes to fill my schedule so I signed up for it and I ended up loving it. Every morning the students would welcome me with 'hi Ms. Melanie' and it became a class that I looked forward to every day."
Girdner spent most of her time working with students in a kindergarten classroom, helping organize files, cut paper, staple packets, and work with students one on one. One of her favorite parts was helping them practice reading basic words and counting to higher numbers because she got to see all the kids grow so much. "When I first started working with the kids they were really shy and hesitant to do some of the activities but by towards the end of the semester they were easily writing and reading words that were really hard for them at the beginning of the year."
The classroom of students she worked with made it hard to say goodbye, Girdner remembers her last day working with the class at the end of the semester almost bringing her to tears. "My day would instantly get better every time I saw the class get excited to see me so it made me sad to think about not seeing them next semester."
Girdner isn't taking Elementary Tutor next semester, but she continues to work with kids at her job at a local preschool. At the preschool the teachers and staff create educational child care through their many different programs. Girdner just recently started working there and needs to go through some training before she starts working with the kids, but she's excited to get started.
For Girdner, her community has given her a sense of identity and a place to call home. She gives back to it everyday by volunteering at her church and  through her activities at school. Girdner's friend Maria Pinedo describes Girdner as "someone who is always there to help and be a good friend."
Melanie Girdner's love for her family, friends, and her community inspires her to give back and dedicate her time to helping others the way they have helped her.
About the Contributor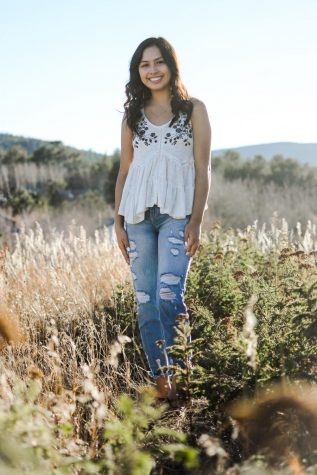 Jayleen Archuleta, Staff Writer


Jayleen Archuleta is a senior at Erie High School and a new writer for the Tiger Times during the 2018-2019 school year. Jayleen is also a apart...