Treya Pember: A Face You're Sure to Keep Seeing
Amy Hood, Senior Staff Writer
May 18, 2021
You probably know many students in theatre and choir: those who are very politically driven, students who have straight As, or those who have been up for prestigious scholarships, but it's rare to know someone who has done all of those things. Treya Pember is someone who excels in everything she does and is a joyful personality to have around Erie High School. 
Pember is extremely dedicated to her studies and has taken many AP and honors classes. This year she is taking AP Literature and Composition, AP European History, AP Environmental Science, and AP Calculus BC. Pember is also set to be Co-Valedictorian with fellow student AJ Juenemann, which has been a goal she has kept in the back of her head for a while. Pember explained that she always thought it would be nice to be valedictorian but she did not aim for good grades simply to be valedictorian. She really worked hard in school to do the best she could and just happened to end up first in her class. 
"After getting into college, it was really tempting to just start slacking off a little bit… but you get a really pretty statue as valedictorian and that was really motivating," Pember explained. 
Pember is a very involved student who can be seen in all areas of Erie High. She is an active member of the Choir and Theatre Departments and National Honor Society. She was also a part of Math and Stem Club for a bit. In choir, she is in CR5, which is the top audition choir, and is the alto section leader. Some of her duties include organizing sectionals, helping her section learn their music, identifying mistakes when singing, and just helping class go smoothly. Her freshman year she was a part of the women's audition choir Topaz, but has been a part of CR5 every year since. 
Within the Erie High School Theatre Department, Pember has been a part of eight different productions. Some of the shows she has been a cast member for are The Music Man, Rock of Ages, and Fiddler on the Roof. Her Junior year she got the opportunity to compose a score and create a strong quartet for the theatre department's production of The Miracle Worker along with Ryan Erekson and Chris Tempel. Pember is also a theatre officer, and is currently secretary of the EHS Theatre Officer Committee. There are five people on the committee and during a normal year they would try to plan events every month. 
Choir and theatre hold a very special place in Pember's heart. She has taken part in choir since 4th grade and theatre since her freshman year, and fell in love with the tight knit community it creates. 
"I definitely think that their communities are unlike any others in the school. During tech week we spend every night together for six hours [a day] and that builds a really, really close bond. We have a lot of unique traditions and a lot of close family bonding that takes place in the departments."
Pember performed for the last time at Erie High School at Senior's Last Song on Thursday, May 13th. This is a tradition where any seniors in choir that choose to can perform a solo for their friends and family. She chose to sing "Miss Tara" by Johnny Cash, which she dedicated to her dad. She chose this song because she grew up listening to Johnny Cash, thought the song was very fitting as her last, and the message she wanted to give.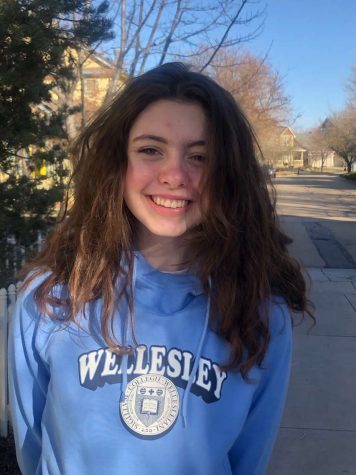 In the fall, Pember will be attending Wellesley College in Massachusetts where she hopes to continue with choir, as it has been such a huge part of her life. She also hopes to join the astronomy club because Wellesley has an observatory on their campus. Wellesley is one of the most prestigious universities in the United States and is one of the original Seven Sisters Universities, an elite group of women's colleges in the northeast, the equivalent of the previously all male Ivy League universities. Wellesley is also a College First, which means that there are only undergraduate students so they are given more opportunities to do research which would generally be given to graduate students at other universities. Pember is very excited for this because it means the professors will have a more direct role in teaching and helping their students.  
Wellesley was not initially Pember's first choice. She was a semi-finalist for the Boettcher Scholarship this year, which gives students a full ride to any Colorado university. This gave her a lot of opportunities to learn about different colleges, and she was reached out to by several, including Colorado College. 
"I initially would have gone to Colorado College in Colorado Springs, and I wouldn't have even known about it if I wasn't a Boettcher semifinalist so I'm really grateful for how they reached out and talked to me." Pember explained, even though she will not be attending there. 
Pember's stepmother is the one who first put Wellesley on her radar, and helped educate her on all the university had to offer. 
"My stepmom has always loved the seven sisters and is the one who taught me about them and a lot of their alumni," she elaborated. 
More than that though, she will be majoring in Political Science, which has been her passion for a long time. Pember explained that her family has always been very politically active and she has been doing political work since 2016. During her sophomore year, she started a drive to get people around Erie, and especially fellow high school students 16 and older, registered to vote. 
"I knew that with the midterm elections coming up, voter participation goes down significantly in those elections, and so I wanted to make sure that if people wanted to vote, it was very easy to access that. I also know I recently learned that kids at 16 can register to vote, and I knew there was a large population of that at Erie, so I thought it would be helpful," Pember elaborated. 
This past presidential election Pember worked as a Student Election Judge through the Boulder County Clerk's Office. She worked five shifts where she got to just sit in the voting center. There she would help people mail their ballots, drop off ballots, or vote on site. She explained that they needed a lot of extra help during 2020 due to the COVID-19 procedures they had to follow.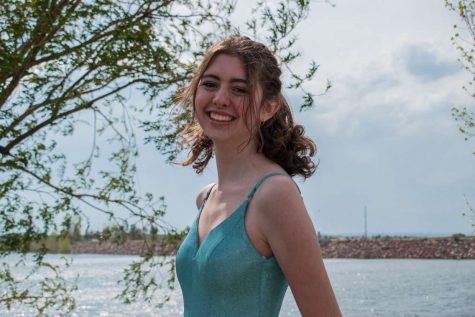 Pember is also planning to minor in women and gender studies because a lot of her past activism has been focused around gender issues. During the summer of 2020, she interned with Fight4Her, a group focused on women's reproductive rights, and more specifically the Global Her Act. They help to ensure that federal aid sent to countries is actually put towards funding reproductive health care, instead of the money going back and forth between administrations causing it to decrease in amount. This internship really inspired her to focus further on women and gender advocacy in college and prepare her for a career that could help to deal with those issues. Wellesley College also has the largest research center for women's issues in the world which Pember is very excited to be a part of. 
"Wellesley is a historically women's college so it's very much an environment that focuses on women first," Pember explained and she is very excited to continue her political work and activism there. 
After college, Pember hopes to go into a career in politics. She hopes to work in legislature or policy, be a staffer in Congress, or pursue law school to be a human rights attorney. She hopes to someday be a Congressional Representative or a Senator. Initially, she had aspirations to be president, but as she has grown older she has shifted her goals to instead being a member of the United States Congress. 
Pember's focus on a career in politics may lead many to ask the question 'why didn't she run for student government offices?' The answer is her busy schedule. Pember is so involved in everything she does at school she simply did not have the time to run for an office.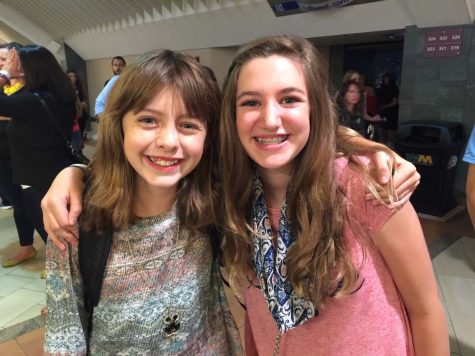 Pember's best friend is someone who gets to see her busy schedule firsthand. Brooklynn Blue met Pember in sixth grade when they rode the bus together and had lockers next to each other, and they have been friends ever since. They are in AP Calculus BC, CR5, and theatre together and they spend a lot of time together outside of school. Being friends with someone who is so driven comes along with a rollercoaster of emotions. 
"It's a little intimidating sometimes, just because she pushes herself a lot. So sometimes I worry for her, but she's just so good at what she does that it's also so fun to just see her thrive and I'm just so proud of her all the time," Blue explained. 
Though Pember admittedly is not actively pursuing the Presidency anymore, Blue still strongly believes she will hold that office some day. Her assertiveness, confidence, and kindness is what has convinced Blue that she could definitely be President, or anything else she wants to be if she sets her mind to it. One thing she believes will set Pember apart from other candidates during her political career is the inclusivity she tries to establish wherever she is.
"She is very inclusive and always looks out for the minorities in small groups in a high school. She's always taking the underclassmen under her wing, and not a lot of upperclassmen do that, so I think she really looks out for the people who are underrepresented," Blue explains.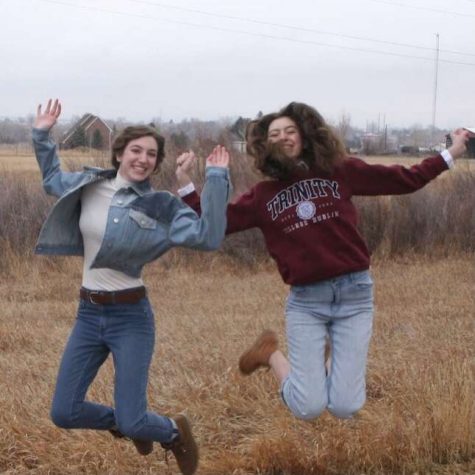 This inclusivity is sure to help with a career as a human rights lawyer and in legislature, and Blue will be keeping tabs on every step of Pember's path there, even though they will be 1,959 miles away from each other. Blue will be attending the University of Colorado – Denver, but she will be FaceTiming Pember constantly so as to not miss out on any important tidbits of her life or achievements at Wellesley. 
Treya Pember is sure to have a bright and beautiful future ahead of her and it would be a mistake not to keep an eye out for all the great things she will accomplish.