As Erie Grows, So Does The Library
The Erie Community Library over the years has provided many benefits for the Erie community. As the community keeps growing, there is a need for the Erie library to grow as well, to be able to continue their goal of giving a welcoming public space for everyone.
"There wasn't enough meeting space for patrons and there wasn't enough space for staff, as we have been sharing desks. Also, the children's area was too small." Joanna McNeal, the Library Manager member and of the expansion committee stated in regards to the current library space.
The library will be changing its current situation to allow for more community use. The upgrades and changes will include two new event spaces, a larger story time room, a new teen area, increased parking, a new patio, the book drop will be moved, and part of the living room will be enclosed.
Currently, the library only has one small meeting area and one small study room or conference room. With the new design, the library will have one large event space that can be divided into two separate meeting rooms by a retractable wall. In addition, there will be four study rooms and the enclosed portion of the living room will also be available as a meeting space.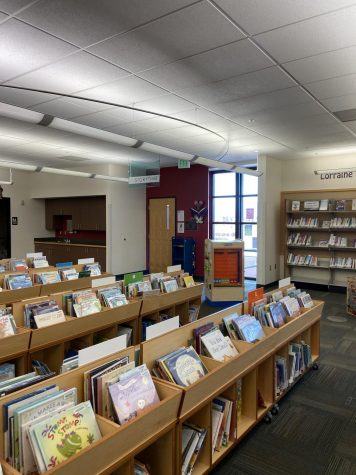 There is also going to be a maker space. Depending on the available budget,  it will consist of laser cutter machines, sewing machines, crafts, etc. This space will start small and evolve based around community usage.
"It will be great to have so much more space, especially the big event space. We will be able to do so many more programs that people can come to. We are even going to get a mobile kitchen so people can learn to cook things themselves",  McNeal stated.
The planning began in January 2019, and the final plan and applications were submitted to the town this past fall. She is hoping for a start date of March 16th.
This construction will take place in phases. The library will not close but will look different throughout the construction. Temporary walls will be surrounding the areas under construction to keep patrons safe. Items will be moved around so they can remain accessible, however there may not be as much seating during the construction.
McNeal commented, "I think it will benefit the community because we will be able to do more programs, the community will have more space and will be able to use the rooms towards their own personal benefit." The High Plains Library District and the Town of Erie are excited to see the blueprints move to reality throughout the next nine months.