"Grow with Alejo"
Get to know Erie's Newest Student Body President
Passionate. Kind-hearted. Outspoken. These are just some of the things you can look forward to in Erie's next Student Body President. Joshua Alejo is excited to bring new ideas and new energy to the 2018 – 2019 school year.
Although Alejo has not been always been a part of the Erie community, he has made his presence lasting to many. Born in North Carolina, Alejo spent most of his childhood growing up in the South. From a young age, Alejo has been travelling. Although this has brought challenges, it has also given him skills in dealing new people, "I have learned how to build relationship and meet people in new environments," says Alejo.
Thanks to his experience in building new roots, Alejo is skilled at being confident and comfortable around strangers. Alejo's father, Pablito Alejo works for Burns Marketing, an ad company that keeps them moving around to new locations. Alejo even spent six months in Australia, but it was his sixth grade year that he found his home in Erie.
Other than his brief stint in Australia, Alejo has spent most of his high school career in Erie. He has particularly made an impact on the drama department at Erie. Alejo has been a part of the program since his freshman year. His favorite thing is described as "this opportunity where I get to step out of who I am and just be someone else with another story and another life."
Some of Alejo's favorite memories of the theatre parts include being Black Stache in Peter and the Starcatchers, young Ebenezer in A Christmas Carol, and performing as a featured dancer in both The Addams Family and The Music Man.
Drama has in fact made a lasting impact on Alejo's life. He describes finding drama as the time where he found himself, "I started drama in middle school, and before I did any of that I kind of felt lost as a little kid. I never felt like I had a group to belong to… and then I found this little show and something was just different that clicked with me."
And it definitely has "clicked" with him. After graduating in 2019, Alejo plans to attend the Los Angeles AMDA (the American Musical and Dramatic Academy) to pursue a career in acting. He describes dreams of working with film and acting on camera.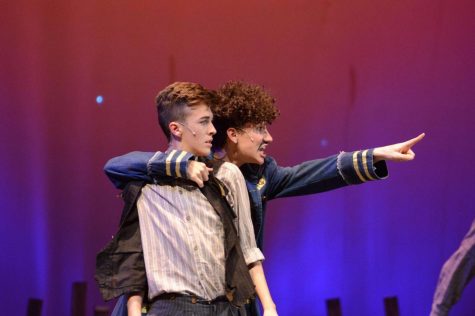 To anyone not yet familiar with their future president, they can look forward to an outspoken voice with both humorous and wise things to say. Ava Bernard, a close friend of Alejo describes her impression of him after meeting him through drama, "Josh is such an attention grabbing person! Most of the time he does not meant to, but he just draws crowds around him with his wild personality!"And many friends agree with this assessment, Alejo is well known among many for his silly personality and infectious laughter.
Although he has made a name for himself in the drama department, Alejo has also been a part of many other Erie High School extracurriculars. Restorative Justice is a high school volunteer based group that focuses on helping settle disputes or conflicts at Erie Middle School. Alejo spent a few years working there and served as a facilitator for many cases. It is pretty clear that Alejo enjoys leading the community as he has spent a considerable time working in the Student Government.
As president, Alejo has a lot of ideas for what he will be doing to make a difference in the school. One of his biggest goals is to change the energy of the school's environment. "I wanna do a lot for kids who do not really feel comfortable here. I want people to see Erie as a home," explains Alejo.
Alejo goes on to elaborate that so many people in the school have such unique individual talents. He believes that these should be brought to light. On a personal level, Alejo wishes to create an environment where students can realize their own achievements and be proud of themselves. "I really want people to realize what they are doing is special and amazing, because it is. And I feel like there is a lot we could be doing to recognize that," Alejo explains.
Alejo elaborates that his goals include more excitement for being a part of Erie. Eventually, Erie should feel like "home" for students. Alejo believes one of the stronger traits of Erie is its strong sense of school pride and a community vibe. He plans on enhancing that feeling and making school an exciting place for people to come to. Alejo says "I want people to get up in the morning and be like hmm, I am excited to see what happens at school today." This inclusive atmosphere is the thing Alejo most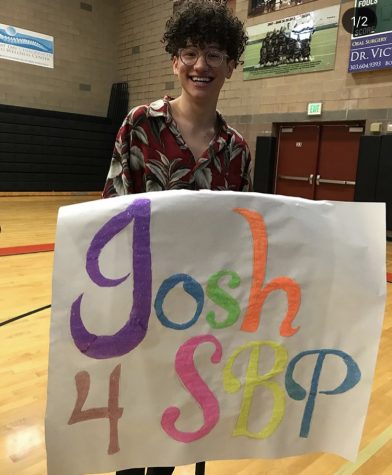 wants to see at Erie High School.
While it is too early to say all the things in store for next year, Alejo has many ideas in store for what is to come. Going along with recognizing different skill sets and talents, Alejo wants more "Walk of Champions" for various accomplishments and announcements to recognize birthdays. While these are very exciting, Alejo also has big plans for Arts Festival. "It could like this huge big thing where people showcase their art. Everyone could come and show their art, or perform, or sing, or really anything artistic, and there could like food trucks and lots of neat things," comments Alejo.
This could be a way to bring in fundraising opportunities and fun community activity, and Alejo is just the person to do it. Upon interviewing friends and acquaintances about Alejo, the overwhelming consensus was that one of his most notable traits was his positivity and friendliness towards others. "I always feel included and important when I am with Josh. I really admire Josh's honesty and his overwhelming kindness," states Bernard.
In class, upon the arrival of other students, Alejo usually greets individuals with compliments and some goofy joke. Although he is not always close with people, he manages to make students feel valued and friendly. This open attitude is probably what led to Alejo's new position as Student Body President, a job where charisma will definitely pay off.
Of course, any position in Student government requires a strong work ethic. Particularly the position of president carries a lot of responsibility. Alejo has one of the best attributes to being president; he understands balance in his life. Although he does understand the importance of hard work, Alejo has been noted by his teacher for his ability to put things into perspective. English teacher Judith Trinkner explains that "He works hard,  but he takes care of himself. He has balance."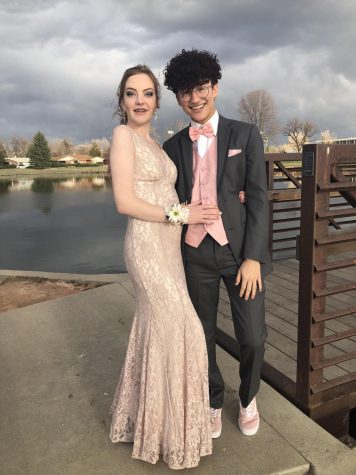 It is true that Alejo maintains a well rounded life of both successful academics, heavy involvement in theatre, and community participation. Alejo's schedule includes AP Language and Composition, Student Council, and Musical Theatre, a healthy variety of academic, social, and performance enrichment.
Despite his work ethic, Alejo admits to being a bit nervous about the position, "It makes though, I feel like I am on a high pedestal right now… there are so many responsibilities I have and there are so many things I want to do for the student body," explains Alejo.
Even though he feels stressed, Alejo feels he is still capable of a handling the position, it just is going to be a lot of work to accomplish everything he wants to. Teachers also believe Alejo is capable, after interviewing several, the all around consensus is that Alejo has the confidence and compassion to handle the role he has been charged with.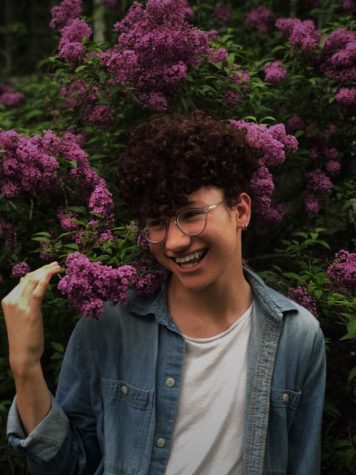 With such responsibility placed on his shoulders, it is interesting to see who Alejo is inspired by. Several people that he looks up to are his dad, Jimmy Fallon, and Anne Hathaway. Alejo explains that he admires these people not only for their diverse skill set, but for overcoming negativity. "I look up to the people that can take any situation and turn it into a positive… When I see people who can look at a situation and be grateful for what they have or thankful for what they have been given, I think that is very admirable and I try to do that in my life too," Alejo explains.
Over the summer, Alejo looks forward to "not school" and "getting a whole lot of sleep." He plans on finding a job so that he can save up as much money for college as he can. His plans also include a trip to Las Vegas, and family visiting from North Carolina. "I am especially excited about seeing my family… we do not usually get to see each because of the distance." Alejo excitedly explains. Like every teenager, Alejo also looks forward to seeing his friends and just doing fun summer things.
While it is not yet clear what Alejo's presidency holds in store for Erie High School, there are many exciting things to come. Alejo want to make it clear he is grateful for the opportunity he has been given, and thrilled to bring changes to the school. "I would just like to thank everyone for voting for me, it means a lot that everyone has this much trust in me. I will not let you guys down, and I hope everyone has a great summer!" Alejo concludes. It will be exciting to see what changes come with our newest Student Body President's plans underway!