Schedule Changes that Effect All Tiger Athletes
The Erie High school 2020 Fall sports season will look a little different this year due to COVID-19, student athletes, parents and coaches will be working together to adapt to this new schedule. 
Cross country, softball, boys golf, boys tennis, and most recently football are the sports being allowed to play in the current fall season, but their meets, games, matches, and tournaments are being rearranged to fit new regulations.
 "The Colorado High School Activities Association (CHSAA), oversees all high school athletics," according to Justin Carpenter, one of the Assistant Principal and Athletic Director, "they kind of set the parameters for us so they tell us the number of games that we're allowed to play, the start dates, and then the end dates". 
Schedules are being modified to fit safety guidelines set by CHSAA as well as health groups such as Boulder County Health, affecting the number of games being played within the season. Sports like cross country have a similar amount of meets for varsity. Even with the limitations being set are not bringing down spirits at Erie High. 
Senior cross country runner, Emma Osborn is thrilled to be back, "I am always excited because of the atmosphere cross country is, it's like my little family."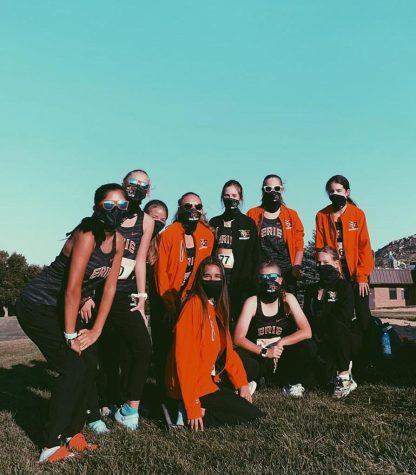 These schedule changes could impact multi sport athletes more than anyone, playing two or more sports could present some challenges.
"[CHSAA] did a good job with the calendar to make sure stuff doesn't overlap a whole lot, but there are going to be some times where you may miss the start or the preseason," mentions Carpenter.
Of the fall sports, only two have been moved, girls volleyball and boys soccer. With the addition of these sports, the spring may look a little more cramped than usual.
"The seasons are already set by CHSAA, so it's going to be staggered." reports Courtney Stanesa, an Athletic Secretary, "Boys soccer starts March 2nd, with girls soccer and volleyball soon after." 
Despite a few delayed seasons, every sport at Erie High School will get a chance to play this school year.