The New Vice Principal Working at Erie High School
Mrs. Peebles is the new Vice Principal at Erie High School working to help improve this school, but where was she before this? When the new school year rolled in, Erie High also welcomed a new assistant principal. Kim Peebles was named the new AP of Erie High School at the beginning of the fall for the 2019-2020 school year. 
Before working at Erie High School Peebles journeyed a long road of teaching and different schools which included being a science teacher at Middleton Middle school, an assistant principal in Loveland, and finally an assistant principal at Longs Peak Middle for three years.
Although ever since  Peebles started working at Erie High School she says she has really enjoyed the environment here. "The laughter that is happening in the hallway. Whenever I'm around everyone, it just seems like it's a great environment. "
As Vice Principal here at Erie Peebles works with freshmen to help them plan through high school, and try and get an idea of what they want to do after high school. Peebles said "my focus is going to be that with those freshmen is to get to know what their interests are right now? And how do I help them explore that the best way, the best way they can."
The other part of  Peebles job is to support the staff and help our teachers. She said  "I will help them feel like they have the resources they need."
When Peebles is not here working, she is outside fishing, camping or hunting. As a child she grew up fishing and has always been passionate about it. Peebles fantasized "When I win the lottery, I'm going to go sit on a shoreline somewhere, and do a lot of fishing." 
Mrs. Peebles works hard to help the freshmen, staff, and teachers at our school have better learning and teaching environment, everyone has given Peebles a warm welcome and is excited to see what she will do at Erie High School.
About the Contributor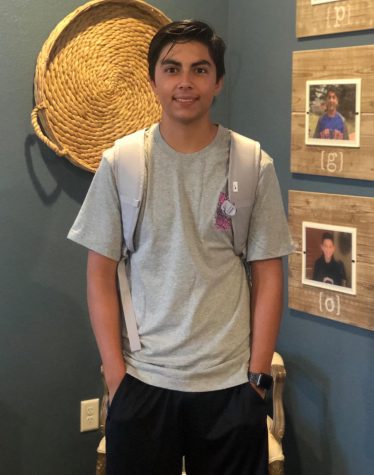 Gavin Hogan, Staff Writer
Gavin Hogan moved to Colorado in 4th grade from Kansas City, MO. Ever since then he has really enjoyed the state. He found his passion for lacrosse when...