Irwin Buoys Erie to 4th
Erie High School's new swim team took fourth place at the All-City Meet behind a big night from Payten Irwin.
Irwin won the 100 butterfly, finished second in the 50 free, and was on two of Erie's relays to propel them through the night.
This is the first year that Erie has had a swim team. Irwin is one of only a few of Erie's swimmers that have swum competitively before.
Last year Irwin swam at Niwot, who finished second at the All-City Meet. After races, she talked with old friends from the Cougar swim team.
Initially, Irwin wasn't sure about Erie having a swim team, but quickly warmed up to the idea. "A lot of my friends swim (now), and Ms. Shipley's my coach, so it's a lot of fun" said an out of breath Irwin following the 400 free relay.
There were other standouts for Erie too: Alice Mazzetti finished fifth in the 100 backstroke and eighth in the 200 freestyle, Meredith Olson had two Top 10 finishes in the 100 free and 200 IM, and both helped the Tigers to Top 5 relay finishes.
For the swim team, state is approaching quickly, and the team the Tigers will be taking expands every meet. Olson qualified Irwin, Mazzetti, and Olson have all qualified in individual events, as have the relays.
To make matters better for Erie, they will be getting some swimmers back that didn't swim Saturday night. Shay Maruna, who qualified in the 100 breaststroke, will return for that event and for the medley relay, and Kailey Pickering (the Editor in Chief of the Tiger Times) will come back for the 500 free.
With all of those swimmers headed to Fort Collins for state, it is certainly possible that the Tigers will exceed all expectations that anyone had for this first year team.
But for Irwin, currently ranked in the Top 10 in 3A of every event that she's swum, and ranked second in the 100 'fly, it's simple.
Her goal?
"To win state"
Erie Results (Partial):
200 Medley Relay:
A Relay- Alice Mazzetti, April Fabre, Payten Irwin, Meredith Olson- 2:02.03 (5th; SQ)
B Relay- Leandra Thorpe, Emma Maiocco, Zoe Simms, Courtney Giordano- 2:29.40
200 IM:
Meredith Olson- 2:34.42 (9th)
Others
50 Freestyle:
Payten Irwin- 25.42 (2nd; SQ)
Bella Reichel- 29.45
Ava King- 29.58
Isabelle Spetalieri- 30.22
Raegyn Patzer- 30.23
Emma Fling- 32.28
Elena Coronado- 32.37
Ariana Roylance- 32.48
Avery Morris- 32.48
Dana Johnson- 32.49
April Fabre- 32.56
Trinity Vaphides- 32.57
Others (28)
100 Butterfly
Payten Irwin- 58.04 (1st, SQ)
Ava King- 1:22.04
Others
100 Freestyle
Meredith Olson- 1:01.37 (9th)
Bella Reichel- 1:02.68 (10th)
Others
200 Freestyle:
Alice Mazzetti- 2:08.35 (8th)
Sarah Allred- 2:33.21
Lauren Davia- 2:44.49
500 Freestyle
Raegyn Patzer- 7:14.56
Others (2)
About the Writer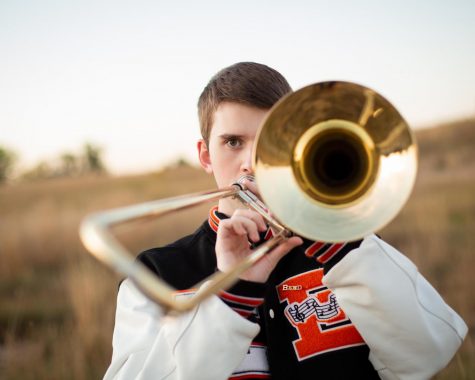 Grayson Blalock, Fall Editor-in-Chief
Grayson is the Fall Editor-in-Chief of the 2019-2020 Tiger Times. He was the Assistant/Sports Editor for the 2017-18 Tiger Times and was the Sports Editor...