Erie Swimmers Look to the Future after State
Kailey Pickering. Meredith Olson. Payten Irwin.
Chances are you haven't heard a lot about them. But they are the best female swimmers at Erie High School. These three swimmers qualified for state swimming over the course of this season. Olson and Pickering swam for Longmont and Irwin swam for Niwot. Longmont won the 3A state championship this year- their first ever in girls swimming. Niwot finished a few spots out of first in 4A.
Pickering qualified for state in the 500 yd freestyle and was eliminated after the prelims. Olson swam for Longmont's 200 yd freestyle relay team that finished 9th (1st in the so called B final) and helped Longmont clinch a state championship. Olson said that she "wasn't sure if it was real at first". The excitement could not be understated. Pickering said that after they announced them as state champions, "we jumped in the pool because what else would you do!".
Irwin might be the best swimmer out of the group. She qualified for state in 4A in 12 events. Her best event is probably the 100 fly. She finished 4th, behind 3 seniors, in 56.72 seconds. She also swam in the 200 and 400 free relays, which finished 3rd and 5th respectively.
There have also been rumors floating around that Erie will get a girls swim team next year.  AD Justin Carpenter said that it was a possibility. "(St. Vrain) knows that there is a need here. There are a lot of steps that we have to go through… The ball is rolling in that direction."
Whether or not Erie does get a girls swim team next year will be seen. But one thing is sure. If Erie does get a girls swimming team, they will be able to fill it out with experienced and capable swimmers like Pickering, Olson, and Irwin.
About the Writer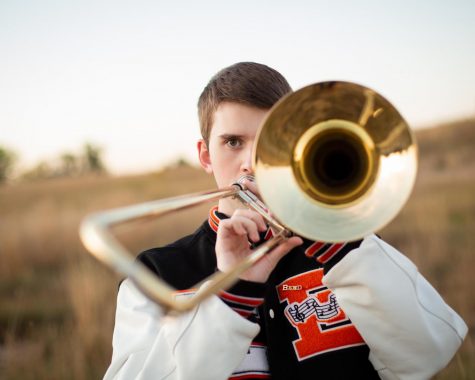 Grayson Blalock, Fall Editor-in-Chief
Grayson is the Fall Editor-in-Chief of the 2019-2020 Tiger Times. He was the Assistant/Sports Editor for the 2017-18 Tiger Times and was the Sports Editor...