Erie Soccer knocks off Northridge
Hang on for a minute...we're trying to find some more stories you might like.
ERIE- The Erie Tigers girls soccer team knocked off the Northridge Grizzlies 4-2 on Friday night.
The first half didn't see a single goal scored. While both teams managed a few shots on goal, nothing came of it.
The Erie defense made several big stops throughout the first half. Macie Fambrough, Madison Tallman, and Adlee Schenbeck all played a major role in keeping Northridge off the board in the 1st.
In addition, Erie keeper Zoe Hatch made what Brandon Bird called "her best save of the year" when she laid out to the right and made a fingertip save at the line off of a hard left cross from Grizzlies leading scorer Maryssa Lucero.
In the second half, however, the scoring began to open up. In the 45th minute, Shaunah Xiong had a corner kick. She put it into perfect position for Dana Johnson to head it into the goal, putting Erie (7-4-1) up 1-0. 2 minutes later, Ali McNeal got a breakaway down the left side and buried an open look. Northridge (10-3) managed to get a goal in the next few minutes that Hatch had no chance at to make the game 2-1.
In the 54th minute, McKenna Harrington hit a sweet pass to McNeal for her second goal of the night. After getting the 3-1 lead, the Tigers seemed to relax.
Then Erie caught their only bad break of the night. A Northridge player launched a long shot that bounced several yards in front of Hatch.
But in the 73rd minute, a handball in the goalie box gave McKenna Harrington a PK opportunity. She buried it to make the score 4-2 in favor of Erie. It wouldn't change.
For the last seven minutes, Xiong and Madison Hays played keep away from Northridge. Kennidy Sakalosky cleared the ball to the other side of the field to end the game.
After the game, Hays said that their energy throughout the game allowed them to pull off the big win.
Erie plays today against Thompson Valley. They play April 30 at Roosevelt and their senior night is May 2 against Berthoud.
You can watch the archived livestream below.
(Author's note- This was also my soccer broadcasting debut so keep that in mind when listening to the commentary-Thanks)
About the Writer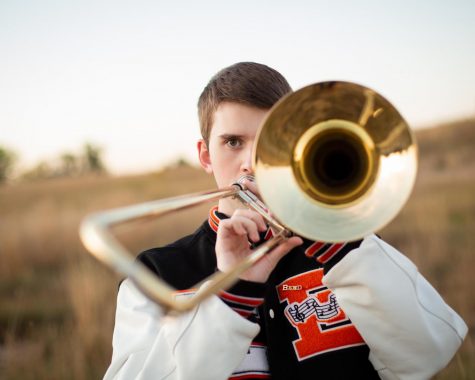 Grayson Blalock, Editor-in-Chief
Grayson is the Editor-in-Chief for the 2019-20 Tiger Times and is a senior at Erie High School. He was the Assistant/Sports Editor for the 2017-18 Tiger...