Top Athletes At Erie 50 To 41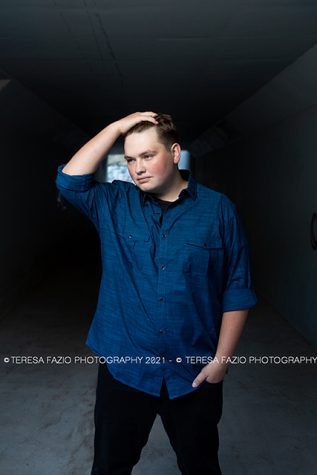 More stories from Josh Randolph
The talent at Erie has grown to the point that it is worth creating a list of the top 50 athletes at Erie High school. This list will explore the athletes in depth and give a full breakdown of their accomplishments and personality. I believe every athlete here at Erie should be put on the list, and that made it very difficult to make this list. I made this to explore, bring information to the people, and make people talk about their opinions on who should be on the list and where. I will also have help from some of my classmates who will help me break down some of the players.  Here are the athletes on the list, starting with 50th to 41st places.
#50 Donivan O'Brien, Freshman, Golf
The first athlete to make the list is a freshman who made a huge entrance to the Golf stage by making it to state and playing almost like a senior. It is hard to find exceptional athletes in the first few years of high school, but O'Brien made huge statements in boys golf tournaments, and has no doubt been the best golfer this year for boys. His future is bright, and I would expect him to get even more fascinating to watch in his next 3 years. Overall, he has barely scratched the surface, and to be this good at this point in his high school career is very intriguing.
#49 Jackson Cowgill, Sophomore, Football 
The first Football player to make the list is someone who has made such a huge impact on the defense. His effort is contagious to the whole D-line, and his play is amazing. He leads the team in sacks with 7 and has 22 total tackles. That is incredible, especially when he is playing beside players like John Pastore and Darian Burnett. Cowgill is nothing short of a future star at Erie and will keep climbing the ladder to the top of Erie.
#48 Sabina Stroia, Freshman, Cross county 
Sabina is a bright, young runner, with an instate 5k PR of 22:51.  With that time she made it onto the varsity team. This season, she was the only freshman girl to join. As a teammate, she may not be the loudest, but she is always willing to talk to you about anything and everything. She does her best and is constantly improving, both for running and at school. Sabina is kind to everyone, and can make the long runs more fun. Her high school running career has only just started, but it is looking bright.
#47 Logan Gilmore, Junior, Football 
'Big' Gilmore, as he is known by some, is somebody who has such a big role now at Erie, and he has become such a huge factor of why Erie Football's Offensive line is stout. The most underrated characteristic about him is his flexibility around the whole line. You can put him at center, tackle, and his most clean and focused spot at guard. He has even started to have a role in playing some nose guard. I think one thing that shines more than anything is how much of a leader he is to some of the younger people on the team. He shines in anything he does, and I have no doubt that he will put a huge stamp on the team's success and leadership going forward.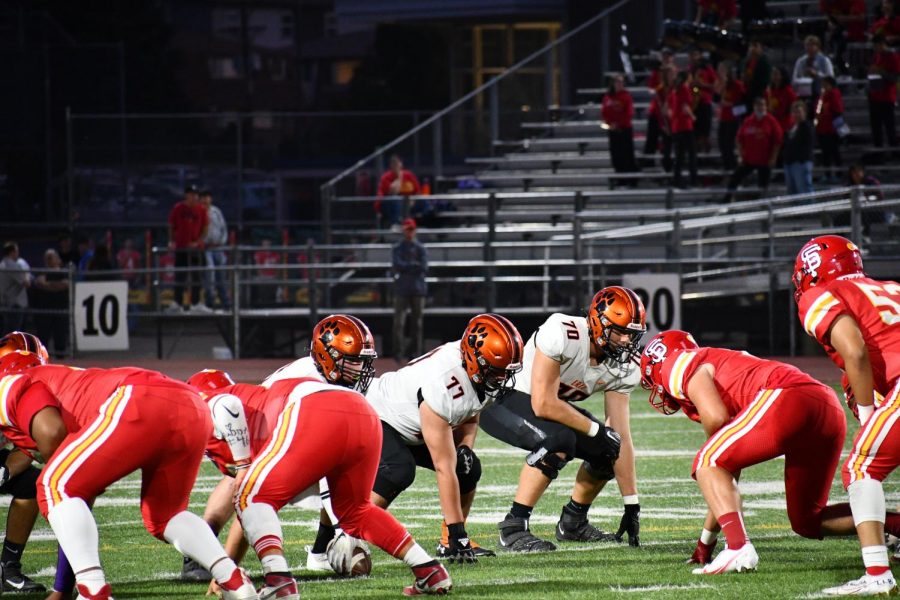 #46 Avery Malek, Freshman, Volleyball 
In the last couple of years we have seen multiple freshman come in and make an early impact on their sports career. Avery Malek is one of those people, and it's been incredible to watch. 71 Kills is something that you don't see from  a freshman, and for her to be fourth on her team is pretty impressive. The talent she has is incredible, and for her to be only a freshan is scary for anyone who does not go to Erie. It is really spectacular for her to be in this position starting every game while surrounded by such a talented team. She is taking the next step in volleyball, and is running with it and the future of Erie Volleyball. 
#45  Darian Burnett, Junior, Football/Baseball 
One of the big things I love about making a list like this is when we can get athletes that play multiple sports. Darian is one of the most underrated athletes at Erie and is making a huge name for himself in his junior year. In the last four football games Burnett has had a sack in those matchups, but he has been able to average 2 total tackles in every game this season. That is very impressive, especially when you realize that the Tigers' defensive line splits reps about 50 percent of most games. Even so, many believe that his real talent is on the diamond. In 17 games as a sophomore last year he had 13 RBIs off 12 hits and two of those hits being home runs. If you thought there was nothing else he also pitched, nailing 11 strikeouts last season.
#44 Matix Hull, Sophomore, Softball 
The first Softball player, on this list, is not only a pitcher, but a fabulas hitter too. Matix was a huge contributor in the pitching game for Girls softball, and has also given some fire power in the Box. With 47 strikeouts in 59.2 innings pitched, she is a really consistent player. Matix also only gave up one home run the whole regular season and her hitting stats were lethal: with 31 hits, 18 RBI's, and 9 doubles. The opportunities she will get in her junior and senior year are going to be fun to watch, and we should expect a huge increase in her pitching play. Hull's play has been great to have in the rotation and has given the offense some great hitting power in the rotation. She is running with enough momentum to become one of the best all-around softball players at Erie. She has already made a huge impact on the team and school, while only being at the sophomore level.
#43 Trey Khanna, Junior, Football 
I think it has been amazing to see how Erie's line of running backs and cornerbacks has stayed strong in the last half decade, and  Trey Khanna is going to keep that going. First, it can not be understated that Khanna has been, in my opinion, the best corner on the team this season. He has had 3 interceptions this season, while having 10 pass breakups. The next closest person with that amount of Passes defended is CJ Reeves with three. Trey plays a position that is life or death to a team's chance at winning a game and he keeps those opposing players from rarely making plays. He is also great about finding the ball; his ability to find the runner or track the receiver is shown by tallying  the 22 total tackles he has had this season. It does not go without mentioning the fact he has had 17 carriers for 126 yards. That's averaging 7.4 yards per carry, just Imagine what he can do next year, when many expect him to be the featured back.
#42 Elsa Carrares, Senior, Volleyball 
"Elsa is a cheerleader for her teammates both on and off the court. Every time one of them does something well you can see her celebrating by her hands shooting into the air. Skill wise she is a scrappy player that always sets up for the offense, whether she is setting or passing. Elsa is kind to everyone she meets, and makes everyone in the program, no matter what team they are on, feel like they are a valid and important person to their team as well as to the program. Her and all the other seniors this volleyball season have done such a  great job molding together a group of around forty girls from four different teams into one."
-Hannah Osmann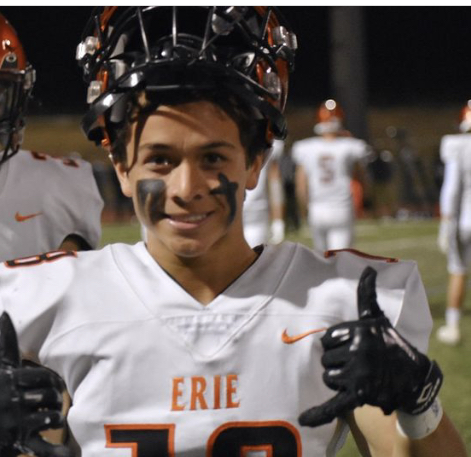 #41 Sean Thomas Francisco, Senior, Football/Track
Who I believe to be the fastest football player on the field this season is Sean Thomas. Francisco competed last year in most of Erie's 100 and 200 meters, and was a consistent top 15 in both events. He placed 1st multiple times last season and was selected to CHSAAs all state first team for track. Football wise he is a playmaker who is used in a multitude of ways. One of the best ways the coaches have used him is in sweep plays. His quick running style makes him perfect for the role. He has also been great at slot and outside corner with 10 tackles and has 142 offensive yards in 9 games. Francisco has been a tough working player who is going to show off his skills anytime he's on the field and will take all the opportunities given to him.
For any questions and or opinions feel free to contact any of these medias
Personal
Email:[email protected]
Instagram:@Josh_zero73
Erie tiger media:https://erietigertimes.com
Instagram:erietigermedia 
View Comments (3)
About the Contributor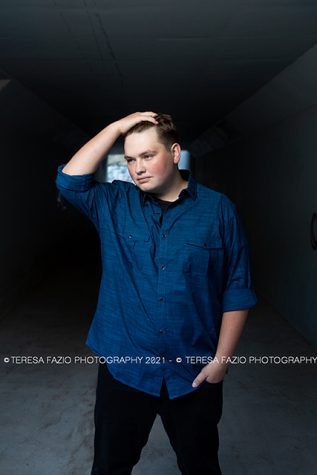 Josh Randolph, Senior Staff Writer
Josh Randolph a senior at Erie Has been intrigued with all media, working in Erie tiger network  since his freshman year of High school and last year...