Christian Brooks: Who Dares, Wins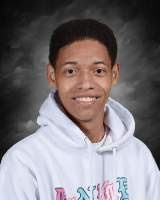 As the hallway walls fill with flyers, and the intense debates between classmates begin, it becomes the start of election season. Student Government (StuGo) campaign season allows strong-minded candidates to strive for greatness and gives them the opportunity to make changes in the Erie High School community. One Presidential candidate is junior Christain Brooks.
In his spare time, Brooks participates in Model United Nations, Cross Country, Boy Scouts, Kappa League, and hockey. Brooks is dedicated to his work in Model United Nations and has gained many skills that he will bring to his Presidency.
"I am currently the second in command for Erie Model United Nations, which is a club that I hold very dear and am proud to be a part of," Brooks explains, "Being a part of a club very early in my freshman year, I learned about diplomacy, how to talk to people, and how to negotiate."
Brooks believes that the skills he learned from his time and hard work in the Model United Nations will set him apart from other candidates. He always admired the work of StuGo and had hoped to participate throughout high school.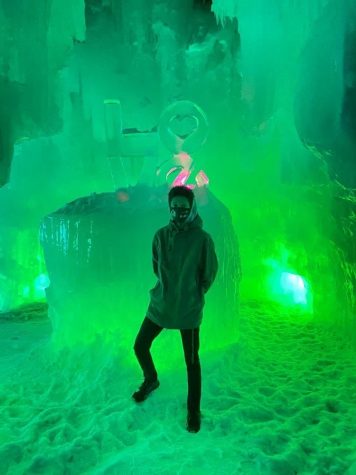 "I think [running for President] is kind of something that I was interested in," Brooks mentions, "When I got to high school I was like 'I kinda want to get involved in student government' and I think this year, specifically being my last year if any time was a good time, it is now."
As president, he strives to have an approachable student government that the students feel comfortable talking to.
"As your peers, we are students at Erie High School," Brooks stresses in the Presidential debate, "We are here, we do show up, we are people you know."
Brooks wants the students to be able to come up with their ideas and contribute to the events the student government plans.
"The ability to feel free to walk up when you are in the hall and say 'I had this idea, I would like to pursue it, would student government be interested?'" Brooks comments.
One crucial part of his campaign is that every student feels appreciated and has their voice heard. Brooks intends to be a representative for all students, and advocate for what they want.
"The people you are representing, you want to get the most for them," Brooks mentions.
A top priority for Brooks next year is to safely return the school to a pre-pandemic lifestyle, including school dances and events that bring the Erie Tigers together.
"I not only want to get back to what we had before but in a way, making it what we missed this year, even if it means overloading on student events," Brooks said, "I want to make sure students have plenty of opportunities to not only make up for high school memories but to make new ones."
Brooks has worked with his campaign team to make posters and run an Instagram account. They have come up with the slogan 'Who dares, wins.'
"I am really proud of my team and what they have done, they have done an amazing job so far." Brooks comments.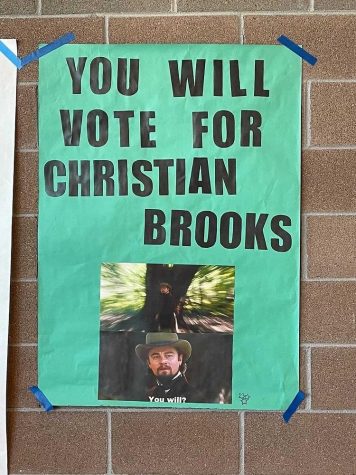 Overall, Christian Brooks is a candidate who wants the most for the student body. He wants to not only be a president but a friend to all. Brooks will listen to his peers and their wants. He wants any student at Erie High School to feel like they have a voice and make a change at their school.
To learn more about Brooks' campaign take a look at his Instagram @christianbrooks2021scp and watch the Student Body President debates on the Erie Tiger Times.