NFL Playoffs Recap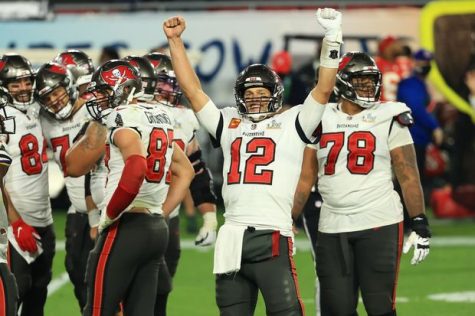 This year's National Football League (NFL) playoffs had been an eventful set of games adding to the legacy of veteran players and building a resume for others. A new system was put in place permanently this season where an extra team per division would be able to make the playoffs. The implications of this are it is slightly easier to qualify, but also gets rid of a bye week for the second seed team that they would have had.
     Something interesting to follow this season was how the veteran quarterbacks could lead their teams in the playoffs. Most notably, this includes Aaron Rodgers of the Green Bay Packers, Drew Brees of the New Orleans Saints, and Tom Brady who is newly a Tampa Bay Buccaneer. All of these players wanted to cement themselves in the legacy of the league forever. Tom Brady had arguably done this and set a great argument for himself as the greatest player of all-time qualifying for his 10th Super Bowl. 
     On the opposite end, in the AFC, young quarterbacks are making a name for themselves as the new stars in the NFL. These players include Patrick Mahomes, Josh Allen, and Lamar Jackson. Mahomes lead his team to a victory in Superbowl LIV also qualified for Super Bowl as he is a fan favorite player who excelled the past several years.
Erie High School Kansas City Cheifs fan, Trey Hollis, said "Mahomes is by far the best player in the league right now and he is here to stay for a long time." He just signed a massive contract for $450,000,000 over ten years with the Chiefs so he has to prove using a draft pick on him was worth it. 
Hollis also stated, "Mahomes is also in a great situation with his team and having the weapons around him for him to be in that conversation with excellent receivers and offensive line."
     The outcome of this Super Bowl was a historic win for the Tampa Bay Buccaneers. They triumphed over the Chiefs 31-9 in a true show of power. To many, this has cemented Tom Brady as the greatest football player of all time as he can win without the exceptional coach in Bill Belichick. On his 10th super bowl appearance, Tom Brady walks away with his 7th ring, a feat never seen before. Brady has more rings himself than any franchise in the league at this point. Some of his final words hoisting the Lombardi trophy were "We'll be back next year