The Girl Cherishing Her Final Moments at Erie High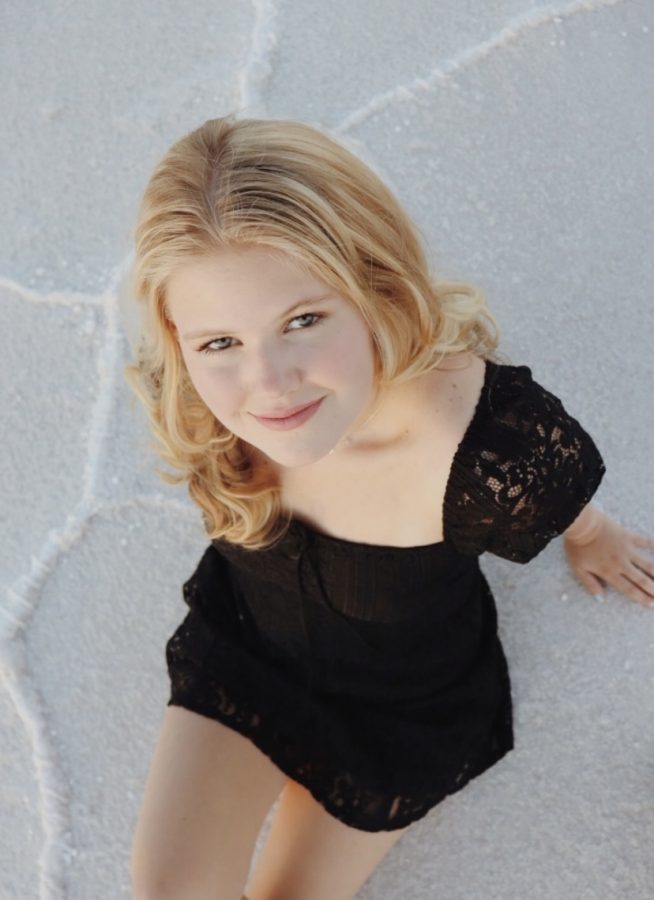 A young girl walks through the doors of Erie High School for the very first time. Everything that surrounds her seems larger than life. Kids are murmuring through the hallways and trophies are stacked up against the wall for every sport imaginable. As the first bell of her first high school class starts, Mikayla Dotson knows that this is where she is meant to be.
Four years later and she is still as bright-eyed and determined as she has always been. But this time, the world has taken a turn for the worst. Newspaper headlines bombard society with words of global pandemics and socially distancing yourself from your loved ones. Dotson worked hard during her high school career, from joining swim, soccer, yearbook, choir, National Honor Society (NHS), and art, and it felt like all of it was being ripped away at once. She felt like her senior year would never be normal again.
"My senior year is in no way what I expected it to be like. Knowing that I probably will not have the opportunity to get these experiences back is also very hard and is something that I never expected to deal with," Dotson discusses.
Even when the world was falling like puzzle pieces around Dotson's feet, she wanted to make something out of her last year in high school. Thankfully, Dotson has been able to make senior memories, as Erie High's Student Government has worked to make some events still possible. 
As she woke up at the crack of dawn on the first day of school, Mikayla raced to the park near the Erie Community Center. The sky began to glisten; the dew on the grass was newly founded. Dotson breathed in the fresh air and followed her excitement into the Senior Sunrise. The community came together to provide food and drinks for this special activity. Everyone was making it possible for the seniors to have one thing to hold onto while the planet seemed to crumble. Dotson took in every moment and looked around, not taking this morning for granted. She had a new respect for life and the people that surrounded her. 
A few days later, her alarm clock rang continuously, begging for Dotson to wake up at 4 a.m., once again. This time it was for the Choir Senior Sunrise. The choir program had always had a tradition of a senior sunrise and sunset; this year was no different. Mikayla found and sat by her friends when there was an announcement. All of the students would write a letter to their future selves, to open at the end of the school year.
As Dotson twisted the pen around her fingers, she realized she had no idea what to write. Normally, she would want to discuss how positive she felt for the new year. That feeling did not reciprocate with her feelings this time. Instead, she talked about COVID-19 and how she felt like nothing would be the same. She wrote about her hopes that her future self would be living in a world that was vacant of frequent masks and hand sanitizing stations. 
But one optimistic thought popped into her head as she folded up her letter. She looked around and realized she was not the only one experiencing this hardship. Her peers were all in this together. They were going to do whatever necessary to make the most out of this dire situation.
Dotson has always been very involved in extracurricular activities. She knew it would be important to continue being part of them during her senior year. These clubs gave her an outlet to continue doing the things she loved. They helped build her into the person she is today. She has grown and become more motivated through life because of her heavy involvement in them over the years.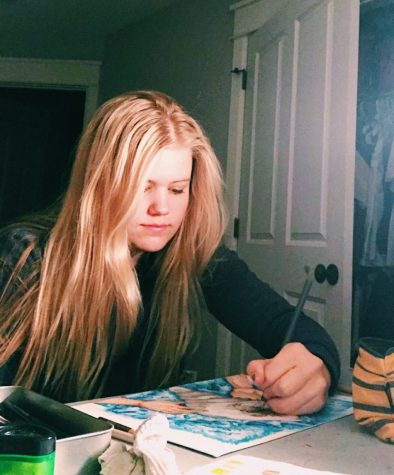 With NHS, she has gotten the chance to help out the community with food drives and volunteering with her peers. She also participates in both soccer and swim, where she works tirelessly every day to perform her best. Blood, sweat, and tears go into her craft of mastering the sports she loves. She is also able to express her creative side through her AP Art classes. She feels like she can be herself and produce projects that she worked hard on and is proud of. 
As a junior, Dotson walked into the mass media classroom and was in awe of everything that had been created in that room. As her yearbook class began for the very first time, she was so excited to show off her skills. Throughout the year, she took incredible pictures and created interesting captions for them all. As she progressed through the semesters, her teacher realized how important Dotson was to the yearbook staff. In her senior year, she gained the title of Editor for the Erie High yearbook. Now, she is in charge of making sure that the yearbook looks as good as possible. She works with her classmates to ensure that everyone is presented somewhere within the book. Her main goal is to create a story with Erie High kids. Everyone is living a different life within the same school. Dotson wants to demonstrate the thought that all students are different, but everyone works as one. She wants to show the happiness and the aspirations of those around her.
Dotson has been able to show off her hard work in the classroom and extracurricular activities through a plethora of awards and letters. She has received athletic letters and an Academic All-State award for Swim. Dotson has also received a letter for choir and six academic letters while currently working on her seventh. She has also found herself obtaining many awards during the Academic Awards Night that occurs at the end of every school year; she has been given an art medal, as well as a choir medal for academic excellence.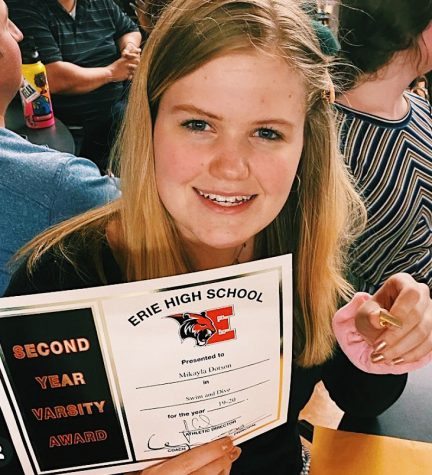 Even among all of her success and accomplishments, Dotson has been struggling with how irregular her senior year has been. She had the opportunity to be a part of all of the clubs and activities she loves but is missing out on the things that almost all seniors have gotten to experience. There is one major thing that Dotson hopes will still happen: prom. 
"Prom is something I have been looking forward to, for as long as I can remember," she admits, "Losing the chance to go [to prom] junior year made me very disappointed; I never would have imagined I would be worried about missing my senior prom. Most things during my senior year have been modified, but something like prom is almost impossible to do."
Dotson aches for a normal school year, and although that may not happen, she knows that she can never give up on her future hopes and dreams. 
"During this pandemic, I have had a lot of time to think about my future. I have decided to combine my passions for fashion and art and go into fashion design, hoping to study in Arizona or Utah," she says, "Beyond that, I hope to have a family in the future and for things to be normal for them."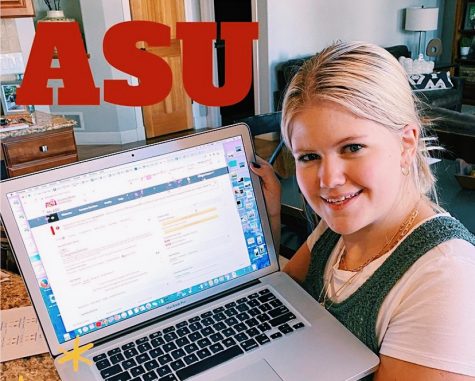 So far, Dotson has already been accepted to many colleges she has applied to. She has been accepted into Colorado State University, the University of Northern Colorado with a top offered academic scholarship and Arizona State University with a renewable four-year $12,000 academic scholarship.
As Dotson looks back on her four years at Erie High, she realizes the true impact that the school, teachers, and peers have given to her. The constant social events, the wide variety of classes that are offered, and the different activities at EHS have provided her an opportunity to experience what she does like and what she does not. Her teachers always wanted to see her succeed, so Dotson was always pushed to do her best, which gave her the chance to really learn.
She admits, "EHS has not only helped me become the person I am now, but it has also helped me to discover myself and my true passions. Overall, throughout my four years at EHS, I have discovered who I want to be in the future."
Her high school experience shaped Dotson into the person she is today. Without all of her experiences at EHS, she never would have found her true passions. Her teachers and peers taught her to have a positive outlook on life and to never give up on herself. Even when life gets tough, she powers through. Although unfortunate, having a senior year during a pandemic taught Dotson more than she could have ever imagined. She has learned to never take anything in life for granted. Nothing ever lasts forever, so enjoy the moments while you have them. You can always look back on the memories made, but you will never remember the moments that you passed up on. Mikayla Dotson hopes to make an impact on the world, and through her mindset and achievements, there is no doubt that she will.