Alumni Corner
Several past Erie students impart and tell about where they are now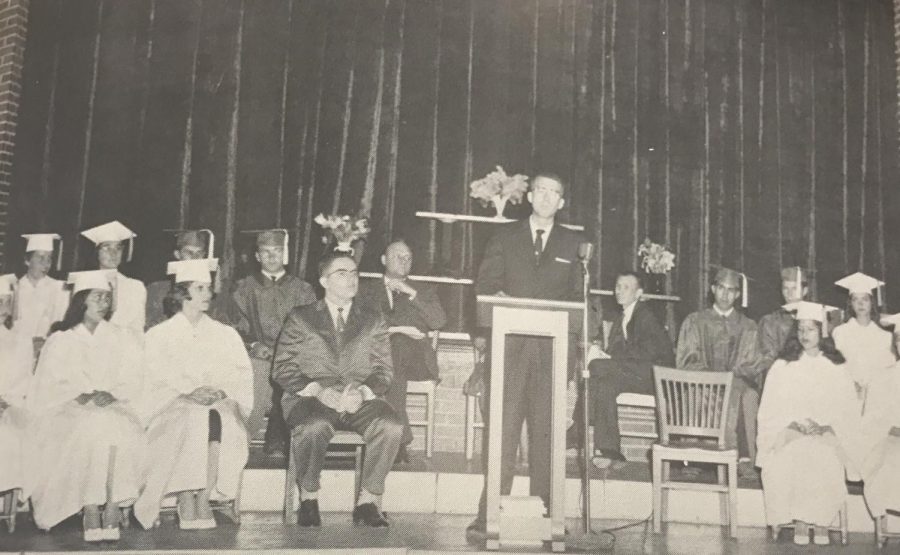 The first edition of Erie High School was built in 1906. In 1928, due to population, the school was moved to another location now known as Erie Middle School. The school has seen over 100 generations of students, many of which who have gone on to do great things, or who have come back to contribute to our growing community.
Krysta McMikle
Krysta McMikle graduated four year ago in 2013. She is currently abroad in France. McMikle is an au pair, which is like a nanny, part time and the rest of the time she teaches children english. During her time the school was a whole lot smaller, "The population of the high school-about 800 students in 2013, 750 when I started in 2009-made it hard to be forgotten." The school currently has approximately 1,100 students that's a good amount more than the number when she was in school. During her time here she was involved in a few things, " I was involved in tennis as well as theater."
She did the hair and makeup for the plays and musicals, she also acted in them. McMikle was the president of a group called "The Green Team", and environmental club. The group had the chance to enter a contest, which they did and won. They were rewarded the solar panels that sit above the cafeteria rooftop.
Her favorite thing about Erie was how she never felt lost in the crowd, it is much different now with all the new students. Some advice McMikle wants to give the new generation is "You are all entering a very unstable, very big world. The stability that you have in high school, disappears when you graduate. Enjoy the monotony and enjoy the simplicity and how small your world might feel. We all have work to do in our community, and throughout the ever expanding world. But for now, enjoy the fact that you don't have to work so hard or be so dedicated to do what you like and live a happy existence. Life is work, but it's also really fun. So be patient and wait your turn to be in charge, because it's coming, and the older generations expect great things from all of you."
Jacob "Tennessee" Alejo
Jacob "Tennessee" Alejo graduated in 2015 and is currently attending Hillsong International Leadership College in Sydney, Australia. During his time as an Erie Tiger, he was involved in many extracurricular activities, "I did football, I did musical theater, I also did student government, and I was involved with Teens with Wings for a little while."
Tennessee was very involved in the school, he was even the student body president during his senior year.
Many people helped Tennessee through high school, "There is a handful of teachers that have helped me. Both Carrie and Julie Mitchell, Aaron Bruggeman. Also-obviously-Mrs. Gentert, Mr. Wright, Mrs. Bird, all three of whom were very influential, and of course Mrs. Molly was my biggest supporter through everything."
Some of those name might sound unfamiliar since some of them are no longer at Erie High School.
Tennessee's favorite part of Erie was the sense of community and people, "I felt like there was not a usual click in high school, it felt like everyone kinda got along. So in a short version of it the family aspect of it all."
Tennessee explained that he loved the hearts of the people.
Along with his favorite part about being an Erie Tiger. Was that he love that the students knew how to support each other and include others. Some advice that Tennessee had was to, "Never be ashamed to be who you are even if it is different, to dream big, and to never doubt yourself even when the odds are against you. Your dreams are only limited by your mindset."
Doug Carmichael
Doug Carmichael is no stranger to Erie High School. Throughout elementary, middle school, high school, and college he has stayed in the community and is now  teaching at Erie for his 7th year at the high school..
Carmicheal graduated in from Erie High School in 1986. During his high school days, he was immersed in almost anything the school had to offer. HIs favorite sport was baseball, but he was also involved in basketball, track, anything related to music, and he worked at a local music store. Carmicheal even started coaching, "That's how I got into teaching, during my junior and senior year I started coaching baseball. And I thought what if I combined this coaching thing with music."
After this realization, he started looking into becoming a music teacher. He first went to Cu Boulder for his undergrad in Music Education with a minor in performance. After graduating, he went to teach for a year before receiving the opportunity to go back for a masters. "The deal was I would go back and basically get a free masters, if I taught a couple classes." So he went back and earned a Masters in Music Education with an emphasis on conducting.
When reminiscing on his years in Erie, he says if he could go back and change anything about his experience he would say he wishes he and done more. "I was pretty busy with music and sports, but try to do as much as you can, it can be a real blast."
The thing he most enjoys about the Erie community is the people. "That's an easy question, the people are great…Even though its gotten bigger it's still a happy place, and that's really cool!" Currently, Carmicheal is involved in many differnt bands throughout Colorado. "We've gotten some air time nationally, and even in London. The main goal is to get more air time internationally." It remains clear that Erie has been a big part of Erie and now Carmicheal has become an influential part in not only his Erie students, but the community as well.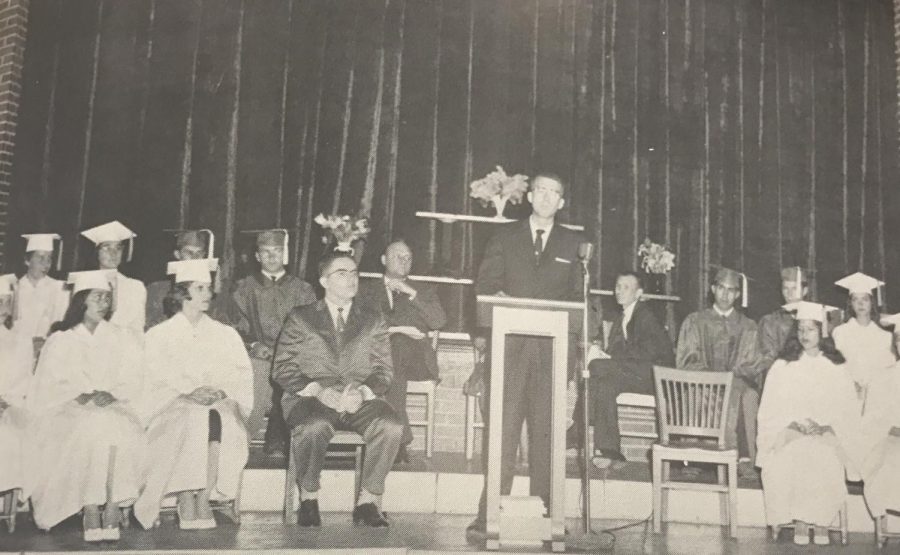 About the Contributors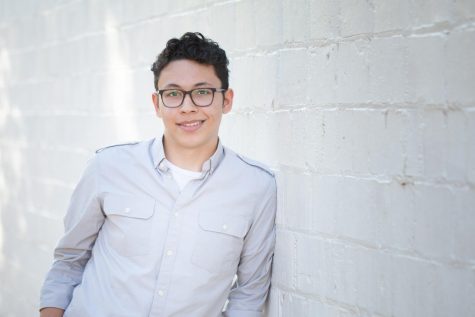 Noah Alejo, Staff Writer
Noah Alejo is a senior at Erie High School and a staff writer for Erie Tiger Times. He loves any form of entertainment, especially movies and TV. He loves...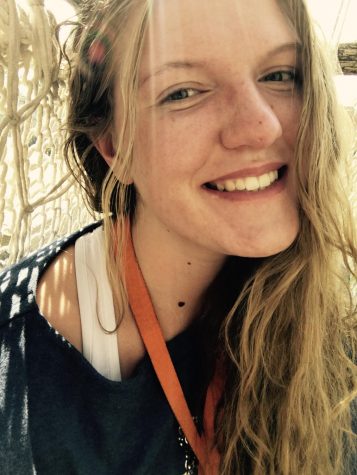 Delaney Spielman, Staff Writer
Delaney is junior at EHS. She has played classical bass for 4 years and is currently playing for the Denver Young Artists Orchestra. She has also played...