Erie High is Going Green! 
Join Erie High's Green Team club to get involved in making Erie High School more sustainable!
Green Team, Erie High School's (EHS) new and improved environmental club, is starting up again in the fall of 2020 with the goal of making the EHS community more environmentally sustainable.
Their mission statement outlines that Green Team aims to promote sustainable practices by raising awareness of the environmental inefficiencies of the school and greater community, participating in/leading projects that restore and advance ecosystem diversity, and seeking/supporting the best environmental practices to reduce the human rights inequalities present in current world affairs.
"It originally started because I wanted to support with developing a recycling program. It has since evolved from there," says Julie Mitchell, the sponsor of Green Team for five years running.
Green Team is mostly made up of juniors and seniors, which is why the club is always looking for more underclassmen. Even people who are convinced that they do not know much about environmental issues are encouraged to join. Currently, there are about twenty members in Green Team, but previous to the fall of 2020, the Green Team club was not as well known, in terms of gaining new members.
Jamis Schriner, one of the founding members of Green Team, describes his experience with joining, "I said we need a Green Team at our school, and Ms. Mitchell told me we had one. But nobody really shows up. So I was like, "well, we're gonna change that.'"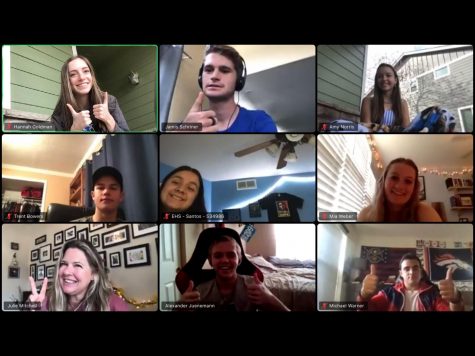 The Green Team is broken up into committees based on what projects are happening. During the fall of 2020, Green Team has been working on raising awareness about World Toilet Day, getting assistance from the custodial staff to promote a recycling program, and advocating for more solar panels to be added to Erie High School. The large project that the club is working on is building a pathway from the T-wing to the C-wing, which plans to incorporate native species of plants to promote more biodiversity. These plans have already been submitted to the St. Vrain Grounds Department, and there are future plans to extend this path even further.
"We are all super excited that our walking path around the back of the school is finally coming together this year," said Mia Weber, a member of the Green Team. "We received some grant money last year and we all decided to complete something big that the entire school could benefit from."
The Green Team gives students an opportunity to learn about the environment around them and take part in projects that aim to benefit the Erie community's ecosystems. Even without officially joining the club, people can learn from Green Team's social media outlets, like Instagram; where members of Green Team's marketing committee strive to post information about current environmental events.
"My favorite part of the green team is seeing the members find their passion and run with it," Mitchell commented. "It's so inspiring to see this next generation being stewards for the environment and the natural world around them."
About the Contributor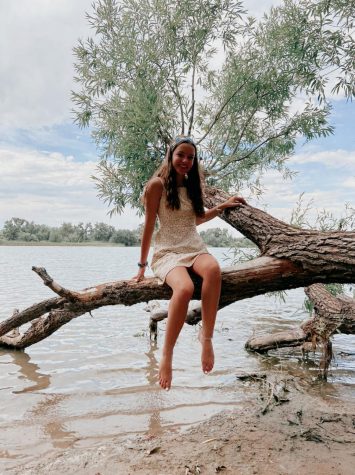 Amy Norris, Senior Staff Writer
Amy is a senior at Erie High School. This is her first year participating in Erie Tiger Times, but she is also a part of NHS, Sources of Strength, Teens...