Building A Community Through Sources of Strength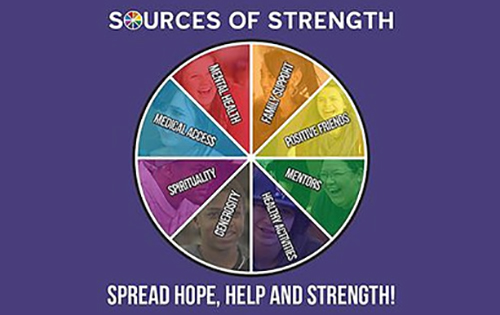 Sources of Strength is a group at Erie High School that focuses on mental health and building a community at our school.
This is a national program that came to Erie three years ago. It is designed to be a positive, safe place for kids to open up to one another and create an environment for students to thrive socially and emotionally.
"Sources of Strength improves the school's climate by helping students feel included, welcomed, and supported by each other. I love that students are just looking out for each other and caring for one another," Kately Mosher, one of the counselors who works closely with Sources of Strengths says.
The Sources of Strength meetings consist of students coming together to check in with everybody, and to make sure they are doing okay. They will also plan some events to help spread positivity around the school.
Senior Emma Barrow states, "We have done four leaf clovers for St.Patrick's Day where you write down things that you are lucky for and we just post them around the school."
This group provides various materials for students who are struggling with things, things that friends may not be able to help with.
"We are really good at connecting students with other resources, so that includes teachers, mentors, or the counselors," mentions junior Madelin Cover, "Helping students find different support systems and using those systems is something that we really strive for."
The meetings are very calm and comforting, so do not feel the need to have something to talk about, most go to be around positive people.
"I just find it as a time to hang out with people who want to support others, it's really just a time to get to know other people," Barrow adds.
Sources of Strength has built a community at EHS, and many people who join often gain a friend or two from the experience.
Cover reports, "When I was a freshman, I became friends with a couple of the seniors who were graduating that year, and I still keep in touch with them."
One of the best parts about Sources of Strength is that it is not a huge commitment, so missing a meeting is not a huge deal.
Unfortunately, due to COVID-19, the group has had to postpone the meetings until they find a time and place that works for everyone. Sources of Strength are still looking for members to join, so if you're interested, feel free to contact your counselor.
Sources of Strength is a positive, open group that will accept anyone, no matter what, and will make sure you feel you belong at Erie.
About the Contributor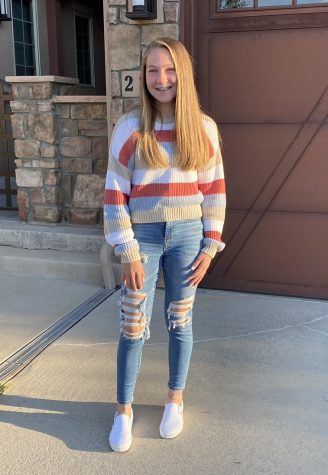 Kendall Wachowiak, Staff Writer
Kendall is a freshman at Erie High School, and writer for the Tiger Times. She plays softball for the high school, and in the spring and summer plays for...