Review- Florida Virtual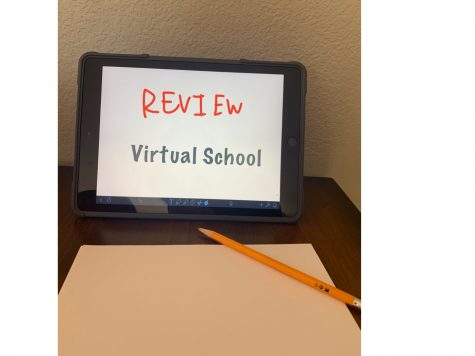 Students who opted out of the hybrid learning schedule have a second option. The LaunchEd program is the way Erie High School and many other schools across Colorado chose for students to learn the same material as the in-person students while being online full time.
The program is through a K-12 curriculum based in Florida. Although all of the work is done online, the schedule is similar to hybrid learning. Students still have Webex meetings every day excluding Fridays, and rotate classes between A and B days. They also still use platforms like Schoology, but in addition, asynchronous lessons are taught using modules through the internet based school Florida Virtual. They are similar to powerpoints, but also include interactive components to test your own learning.
One of the downsides to learning strictly online is the lack of opportunities for social interaction. To combat this, teachers frequently organize breakout rooms in Webex for group assignments. They also encourage small discussions in chat boxes and offer interactive/personal questions for taking attendance. Interaction is somewhat limited, but for the most part, it is similar to the amount of time spent socializing in a non-virtual environment.
Overall, the LaunchEd program is an equally effective option for K-12 students that are not attending school in person. It is especially good for kids who prefer learning at an independent pace or having multiple options to get the most out of an assignment that they can, however it may not be a good choice for those who enjoy a lot of direct social opportunities. There is some guidance for time management, but remembering and keeping track of due dates is mostly up to the students. It is also harder to get in contact with teachers quickly being most one on one communication is done through email.
Even so, materials that are easy to use, an almost identical schedule, equally social academic climate, and experienced teachers are making for a good year in preparation for returning to school full time as soon as possible.