Cancelling the Homecoming Parade
The iconic Erie Homecoming parade is canceled this year due to the coronavirus pandemic. Izzy Hageman and the Erie High School (EHS) student council "wanted a sense of normalcy" to combat the devastating impact that the coronavirus has left on everyone.
The Erie Homecoming Parade has been a staple event in Erie since the junior/senior high school opened, and the fact that there was no parade this year was shocking to many students, teachers, and the citizens of Erie. Many EHS students were really upset about the cancellation of homecoming.
"I missed the homecoming parade so much," says Hailey Medford, a senior at EHS.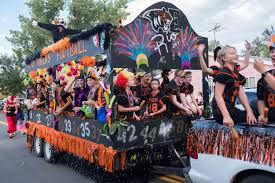 "The dance is always the highlight of my year," comments Delaney Simpson, a junior.
The homecoming parade was planned by Hageman, the EHS Student Body President. While the homecoming dance was canceled due to the virus, Hageman and the student council decided that holding a parade would help ease people's minds and bring some joy to the students and citizens of Erie.
"I just wanted some normalcy in this crazy year and I have always loved the homecoming parade because it connects the school to the community," says Hageman.
Many groups wanted to take part in the parade, such as youth football and EHS homecoming royalty.
"I asked a lot of people from certain activities in the school to see if they would want to make a float along with youth football and royalty," Hageman continued, "The police and fire departments are also involved."
Unfortunately, many parents were concerned about the safety of the homecoming parade.
"The parade got canceled because a few parents went to the school and complained even though they would not have been a part of it," Hageman explains, "So after talking with some teachers we thought it would be the best idea for the school if we didn't go with it."
Many students found alternatives to the dance, like holding small get-togethers and going to dinner. Despite the student council's efforts, the Homecoming parade and dance will have to be put off for another year. 
About the Contributor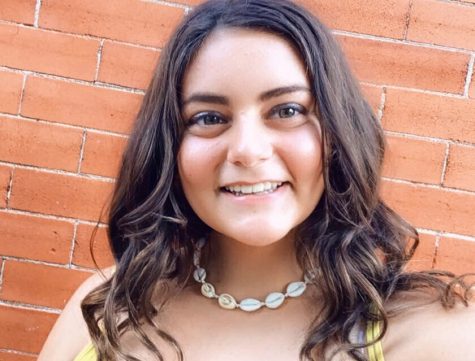 Gigi Bergh, Staff Writer
Gigi is a senior at Erie High School. She is on varsity swim team at EHS and in her free time Gigi enjoys hiking, painting and being outside. Gigi is a...