Friday Night Lights Make a Debut for Senior Night
As the sun set on October 9th, the Erie Tiger football team sprinted onto the field, in hopes of defeating Greeley West. As "Power" by Kanye West blared across the field, Friday Night Lights had officially started.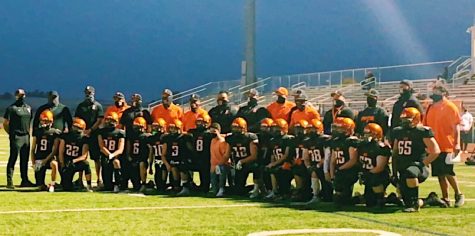 The coaches and players were unsure of what the season would entail in the midst of a pandemic. Although football was originally postponed for the spring, they had the opportunity to play during what would be a normal fall season. This game was extra special, as the seniors were honored for their last year of playing the game they love. The seniors walked down the field, escorted by loved ones, with the crowd cheering their hearts out.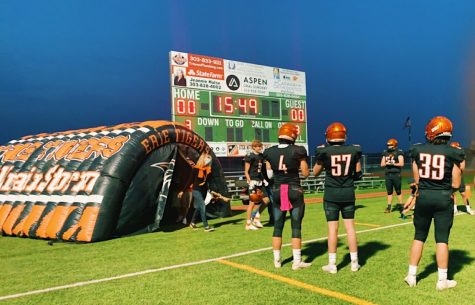 "Being under the lights, finally on my senior night, with my brothers, it feels surreal," Senior player Mason Veve exclaims.
In other seasons, the student section in the bleachers would be overflowing with ecstatic high school students. This year lacked this addition, as Covid-19 guidelines have only allowed families of players to attend the game.
However, the students of Erie High School did not give up hope of watching the game in-person. Many people decided to watch from the east hill, overlooking the football field. These students were able to be a part of the football atmosphere, even from afar.
"I would find myself down, knowing that last year we would be all together in the student section," Stephanie Brooks, a senior who watched from the hill admits, "But, I can say it has been amazing to see how the community can find new ways to unite. Even though this year is different, we found ways to show our tiger spirit."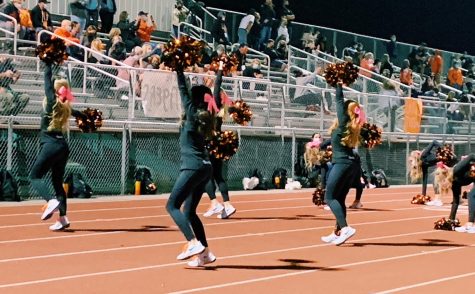 To provide more normalcy for the crowd, Erie High Poms and Cheer performed throughout the game. They kept spirits high by taking part in familiar chants that made everyone nostalgic for the way games once were. They also took part in a halftime show, which reminded the crowd that not every football game tradition had changed. 
"We loved being back on the field, doing what we love, even though this game and year look very different," Emily Whiting, a senior dancer for the Tiger Poms shares, "It was amazing to be there for our first game and big win of the season!"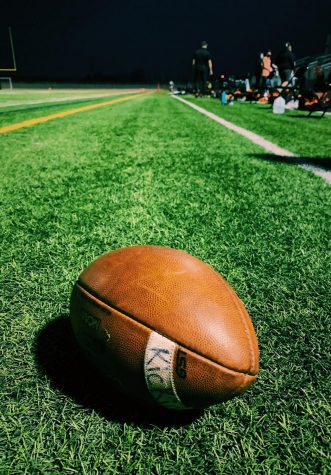 The Erie football team pulled out all of the stops needed to win the game. The Tigers quickly pulled ahead of the Spartans, where they kept this lead for the whole game. They pulled out a 52-12 victory, which renewed hope that this year will have the same support, love, and determination for football as any other year.
"This year has had a lot of ups and downs for everyone," Veve declares, "but I am so blessed, I love my football family."