How Activities Have Adapted To Social Distancing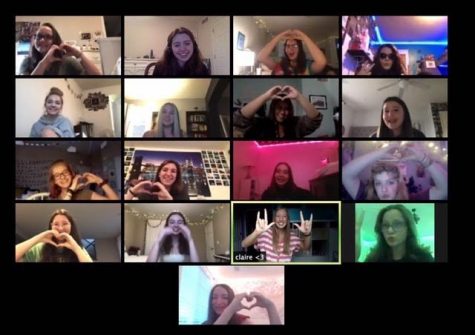 Due to COVID-19, students at Erie High School have to keep social distancing guidelines in mind while participating in fall activities.
Ryleigh Middleton, a freshman member of the Varsity Poms Team at Erie High School knows what it is like to participate in an activity while following social distancing guidelines.
"Dance this year is a lot different than it has been in previous years," explains Middleton, "We have to wear masks and stay six feet apart at all times." 
Social distancing guidelines have brought new obstacles for students participating in fall activities.
"It has been hard as a dance team," says Middleton, "Staying six feet apart from everyone has made being in the same room and all that challenging."
Claire Huber, another student at Erie High School has also participated in socially distanced activities this fall.
"I have participated in activities for cheer, theatre, and teens with wings," says Huber, "It is definitely different and something I never thought I'd experience."
Many changes have been made to fall activities to ensure that students can participate in a safe manner.
"When I am participating in an activity I have to wear a mask and stay six feet apart from others," explained Huber, "For cheer, we are not able to stunt and tumble as much due to all of the new guidelines."
Another option for students looking to participate in activities this fall is virtual events through Webex.
"I've participated in virtual events for theatre," says Huber, "It is strange but I am grateful that we have the technology and resources to be able to stay connected with people." 
Despite social distancing guidelines and other new safety measures put in place due to COVID-19, students at Erie High School have been able to make the best out of their clubs, sports, and activities this fall.