Saying Cheese to an Unprecedented Senior Year
With a senior year haunted by the ghosts of broken traditions and thoughts of what could have been, senior photos are one of the only activities that remain in the class of 2021's coronavirus filled final year. 
By getting professional photos taken, seniors have discovered a fun way to express themselves in the yearbook. With the stunning views of Rocky Mountain National Park and the urban scene in Denver, Colorado is full of unique senior photo locations. 
A senior photo gives the student the opportunity to show their personality in ways that the standard grey backdrop of school pictures can not achieve. 
With the wide range of locations Colorado has to offer, senior Jodie Gaines, got her photos taken in downtown Longmont, and took into consideration how the location fits her personality.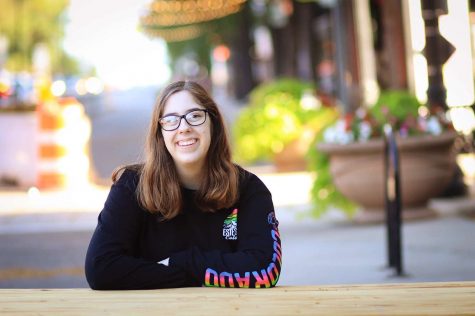 "I felt like [downtown Longmont] was much more me, going in a field or taking photos in front of a mountain did not fit my personality as much," explained Gaines.
Claire Watson, got her senior photos taken in Denver at the River North Art District (RiNO). Watson, who enjoys art found it important to go to a location with art while also having an urban feel. 
"[RiNO] is really urban with a lot of newer and older buildings and street art on the walls," Watson commented, "That was why I went there, that was what I was looking for in a location."
What is unique about the RiNO is that there dozens of different murals to choose from all with different patterns and colors.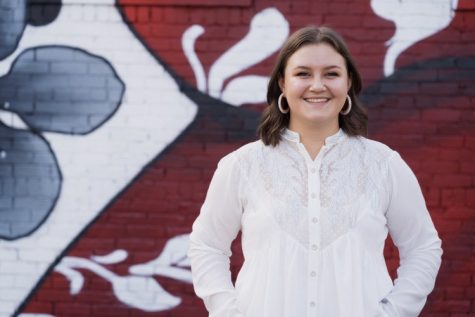 "One of the murals I went to was black and white with flowers," Watson discussed, "Another mural I got my photos taken at was abstract with eye-shaped things and another was an abstract geometric design."
Kyli Decker, got her photos taken with the fall colors of Pearl Street Mall and Lost Gulch Lookout. Decker wanted to take her photos in an area that she connects to her childhood.
"I chose these locations because my family and I are always going on hikes and spending time in the mountains," Decker confessed, "We go to Boulder a lot and I went to Pearl Street all of the time when I was little." 
Decker found that it was important to include this nostalgic aspect of her life into these photos, "I wanted my senior photos to capture the essence of things I like and things I grew up with."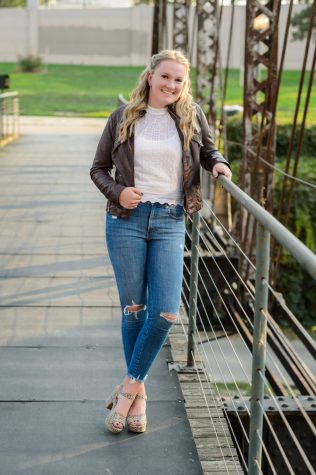 Mia Weber's senior photos were taken at City Park in Denver and around Denver Union Station.  Weber has found the atmosphere of Denver appealing, which played a big part in choosing a location.
"I knew that I wanted to have my photos taken in Denver because I have always loved it there," admitted Weber, "The locations I chose had a lot of brick and modern backgrounds of the city and City Park had the landscape and Denver skyline behind it."
With a unique senior year that came out of the blue, the class of 2021 managed to make the most out of the situation and get their senior photos taken in locations that are meaningful to them.
About the Writer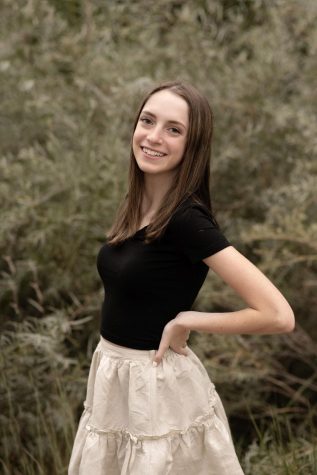 Hannah Goldman, Co Editor-in-Chief
Hannah is a senior at Erie High School. This is her third year writing for Tiger Times. In school, she is a part of Sources of Strength, Teens with Wings,...