Student Government Gets Creative with School Events During an Abnormal Year
While the classrooms of Erie High School remain deserted, Student Government (StuGo) hopes to boost the morale for students who are learning from home. StuGo has had to alter their 2020 school event planning, as the Coronavirus pandemic has slashed the possibility of large group events, such as pep rallies or dances.
"It is kind of unfortunate because we cannot have the whole school in one space without getting in trouble," Student Body President, Izzy Hageman, admits, "We have to try and work around that."
Members of Erie StuGo have needed to get creative in their activity planning recently. While having to follow the Boulder County Coronavirus Guidelines, StuGo has discovered that they need to start their ideas from scratch.
"We've kind of had to scrap everything we had planned for this year, and we are trying to figure out new traditions, day by day," StuGo Secretary, Reilly Jackson, shares.
Erie High students continually wonder if they will get any part of a normal school year. Hageman and Senior Class President, Katie Leach, wanted to provide a sense of normalcy for seniors, during their last year of high school. They planned the Senior Sunrise on the first day of school, where all the Erie seniors were able to watch the sunrise together, as one. People from the community donated food and drinks for this special event.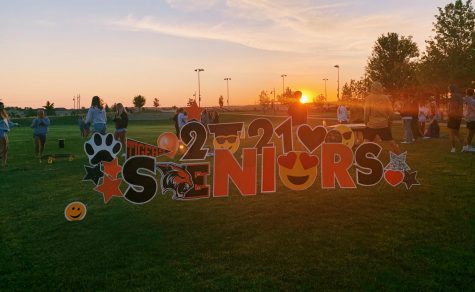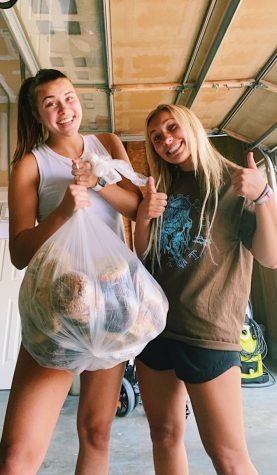 "People are pretty generous because they feel really bad for us," Leach lets on, identifying how they were able to hold such an event.
After vast amounts of help from the community, the Senior Sunrise had a successful turnout, and StuGo found themselves with a renewed hope for planning future school activities. The next obstacle they must face is figuring out how to incorporate Homecoming Week into this year.
"None of this is confirmed yet," Hageman informs, "but we are wanting to do something homecoming related and the thing that could work best would be a homecoming parade. We also have planned a bunch of things for homecoming week to get people motivated."
At a time of online learning, students are looking for traditions to be a part of, even if they look different than in years past. StuGo continues to brainstorm ideas that will allow students to make the most out of this unprecedented year.
Hageman finally confesses, "This year is a blessing in disguise because we are so dedicated to plan stuff and get people involved. I think that's really awesome."
About the Contributor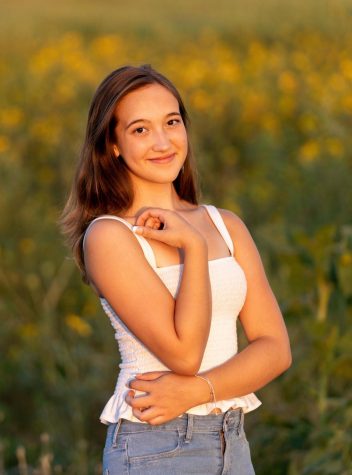 Kaitlynn Lohmann, Copy Editor
Kaitlynn Lohmann is a senior at Erie High School. This is her first time in Tiger Times, but she has always had an interest in journalism. She is ecstatic...