The Final Rose and Life After
Peter Weber's season of the Bachelor concluded it's two-part finale on the night of Tuesday the 10th. But what really went down?
On the first night of the finale, both Hannah Ann Sluss and Madison Prewett met Weber's family, including his parents Barbara Weber and Peter Weber Sr., and his younger brother Jack Weber. 
Hannah Ann had the opportunity to meet Peter's family first. After spending an afternoon with them, she won over their hearts and the support for their relationship. The family compared their relationship to Barbara and Peter Sr. when they were younger. 
The next day, Madison and Peter went to visit the family. Madison had already met the family weeks before on the first one-on-one date at Peter's parents' vow renewal. Most of Bachelor Nation expected this to be a happy gathering as Peter's parents loved Madison when they met her the first time. However, when Madison walked in, she was not welcomed with open arms, instead, she was criticized for her faith and personal decisions. Regarding Madison, the Weber family's main concern was that their lifestyles did not match up, which was expressed multiple times throughout the episode. 
After Madison left, Barbara expressed to Peter that Hannah Ann should be the one that he chose in the end. This conversation brought her to tears and the viewers were shocked to learn that the famous "bring her home to us" clip that has been teased all season. 
After meeting the parents, both contestants went on an additional date with Peter. This would be the last time for them to see each other before the final rose ceremony. On Madison's date with Peter, she decided to self-eliminate. Her reasoning was that their lifestyles did not match up and she could not vision the relationship working out outside of the show. During Hannah Ann's date, Peter expressed to her that his heart was being divided even though this was after Madison left.
The next day brought the finale and final rose ceremony with Hannah Ann being the only woman remaining. While Peter picked out a ring, Hannah Ann was filled with doubt about attending the ceremony and was unsure if she wanted to go. However, she decided to go and was greeted with a proposal.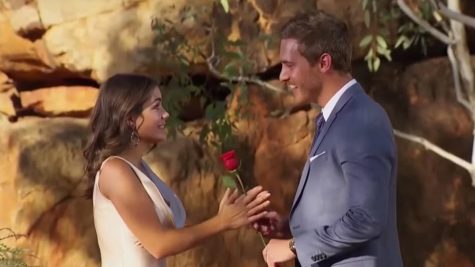 However, this engagement did not last long. Soon after their engagement, it was shown that Peter had called it off. The audience was not surprised due to how clear it was that he had a stronger connection to Madison. 
After the engagement was over Madison reached out to Peter saying she regretted her decisions in Australia and still had feelings for him, feelings that Weber reciprocated. 
At the live taping, they told the audience that they were going to make their relationship work followed by some nasty comments from Barbara. But what happened next?
The two seemed to be oddly quiet on social media following the season finale. Two days later, they declared that the two had split and it made sense for both of them and that they still loved and cared for each other. 
While many found this expected, most in Bachelor Nation was angry because this season felt like a waste to them with their lead still single. 
At the time it seemed that Peter was going to move out of his parents' house and enjoy being on his own and single for a bit. He was also not going to any post-show interviews that the lead usually does after the finale. 
A little less than two weeks after the split with Madison happened, on March 25th, Peter was seen in Chicago with contestant Kelley Flanagan. It was clear to anyone who saw them that they were not hanging out as friends and that there was still a connection between the two.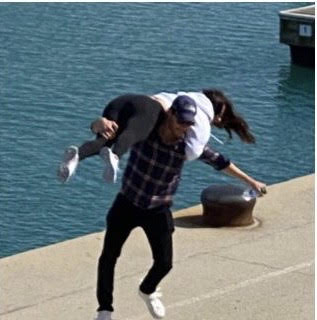 Multiple past contestants did not take the reunion of these two with open arms.
According to an interview with Hannah Ann on the Viall Files podcast, "I really wasn't 'cause that's just the pattern of how everything's been going — just like all over the place, has no direction, so I wasn't really surprised." 
She continued to say she was glad that she was not a part of the situation.
Many people were more annoyed with the fact that they were not self-isolating during the COVID-19  pandemic. Contestant Mykenna Dorn commented on a photo of the two, "Guess they didn't get the quarantine memo."
Peter Weber's season of The Bachelor was definitely an unprecedented one which was drama-filled and crazy throughout with an ending that perfectly fit.
About the Contributor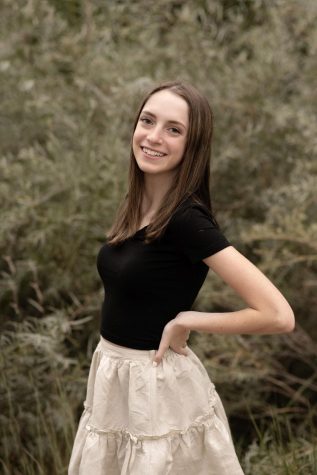 Hannah Goldman, Co Editor-in-Chief
Hannah is a senior at Erie High School. This is her third year writing for Tiger Times. In school, she is a part of Sources of Strength, Teens with Wings,...