BREAKING: SVVSD is Closed Through Spring Break
I will be at a press conference at 9:30 AM tomorrow morning held by the St. Vrain and Boulder Valley School Districts with officials from the Boulder County Department of Health, and will be covering it live.
The State of Colorado has issued a temporary ban on gatherings of more than 250 people.
At 7:27 PM, St. Vrain Valley School District announced that they would be closing until after spring break. The full district statement reads:
Late this afternoon, we were informed by Boulder County Public Health that a person in Boulder County has tested positive for COVID-19 and came in contact with others in the community while sick. To this end, at the strong recommendation of Boulder Public Health, we will be closing all schools in St. Vrain, beginning tomorrow, March 13, 2020 through the end of Spring Break.
Student and staff safety is always our highest priority. This was a difficult decision and we understand the challenges this may cause for some families in our community, but this was the strong recommendation of Boulder County Public Health that we received late this afternoon to protect our students, teachers, and staff.
Tomorrow, classes will not be in session but buildings will be open during normal school hours for families and staff to pick-up student medication, devices, or other learning materials they may need in the event of an extended closure beyond the end of Spring Break.
If you are a SVVSD employee, your supervisor will be in contact with you this evening regarding expectations for reporting to work. Payroll will continue during the closure, and it is expected that as much as possible, our employees will continue supporting the work and mission of the district.
Additional information can be found at http://svvsd.org/coronavirus.
In addition to St. Vrain's closure, the following districts have also closed (listed by dates closed):
Boulder Valley School District, March 13-27
Brighton 27J, March 13-27
Cherry Creek School District, March 13-27
Jefferson County School District, Remote Learning, March 16-27
Adams 12, March 16-27
Adams 14, March 16-27
Aurora Public Schools, March 16-27
Douglas County School District, March 16-27
Littleton Public Schools, March 13-29
Denver Public Schools, March 16-April 6
A full list of schools closed across Colorado can be found HERE, via 9News.
In regards to Erie, the annual spring musical has been postponed indefinitely. April 6 would appear to be the earliest date for the musical to be rescheduled to, which was supposed to have four performances from March 12-14.
The NHS Commencement Ceremony, which was scheduled for April 6, will also be postponed.
Multiple out-of-state trips had already been canceled: Choir's biannual trip to Disneyland (which is now closed), as well as baseball & lacrosse's trips to compete in Arizona and California, respectively. All trips had been scheduled for spring break.
Athletics have been affected along with the school closures. The most pertinent announcement regarding Erie Athletics is that all spring sports competition and practice are suspended  by CHSAA, the governing body for high school athletics in Colorado, until April 6. This affects every Erie spring sport: Baseball, Girls Golf, Girls Soccer, Girls Tennis, Lacrosse, Track & Field, and Boys Volleyball, the last of which is not yet a CHSAA sanctioned sport. (Boys Volleyball is set to have its first sanctioned season in the spring of 2021).
Girls Tennis was the only Erie sport to have multiple competitions before the cancellation. They played twice, against Horizon and Mead. Baseball, Girls Golf, Boys Volleyball, and Track & Field have all competed at the varsity level once thus far. Girls Soccer and Lacrosse have not competed yet this year.
The following previously scheduled Erie athletic events will be affected by the suspension through April 6:
Girls Tennis (2 matches)
@ Silver Creek, March 17
@ Peak to Peak, March 19
Baseball: (5 games)
Vs. Holy Family, March 17
Vs. Roosevelt, March 26
@ Roosevelt, March 28
Vs. Fort Morgan, April 2
@ Fort Morgan, April 3
Girls Soccer: (2 games)
Vs. Thomas Jefferson, March 12
@ Conifer, March 19
Lacrosse: (4 games)
@ Ralston Valley, March 14
@ Golden, March 18
Vs. Conifer, March 20
Vs. Boulder, April 6
Boys Volleyball (5 matches)
@ Heritage, March 12
Vs. Cherokee Trail, March 24
@ ThunderRidge, March 26
Vs. Silver Creek, March 31
@ Chatfield, April 1
Girls Golf: (6 tournaments)
March 16, 19, 23, 30, April 3, 6
Track & Field (5 meets)
March 14, 19, 21, 28, April 4
It is not known at this time whether or not there would be an attempt to make up these events should the spring sports season resume on April 7.
In addition, CHSAA announced at 11:03 PM on March 12 that the rest of the state basketball tournament for all classes (1A-5A), would be canceled due to the University of Denver's refusal to host the remainder of the 3A tournament. It is unclear if the University of Northern Colorado and the Denver Coliseum, the two other site hosts for the state tournaments, were willing to have games on Friday and Saturday. It is also unclear whether or not co-state champions will be declared among remaining teams (2 in 4A/5A girls, 4 in all other classes/genders). No Erie teams were directly affected by this.
If you have questions about the school cancellation or COVID-19, please refer to the Colorado Department of Public Health and Environment's website HERE. Other helpful resources for information about COVID-19 on a national and global level are the Centers for Disease Control and the World Health Organization.
If you have questions for the Erie Tiger Media team, please feel free to contact our editorial staff on social media and/or via email:
@ErieTigerMedia on Facebook, Twitter, and Instagram
Grayson Blalock [email protected], @grayson_blalock on Twitter
Emma Sanders [email protected], @RealEmmaSanders on Twitter and @emmajsanders on Instagram
Makenna Buckskin [email protected], @kennabucskin on Twitter and Instagram
You can read our other stories, on the Press Conference, and on the musical Fiddler on the Roof, HERE.
Please check back for more information. This story will continue to be updated.
About the Contributor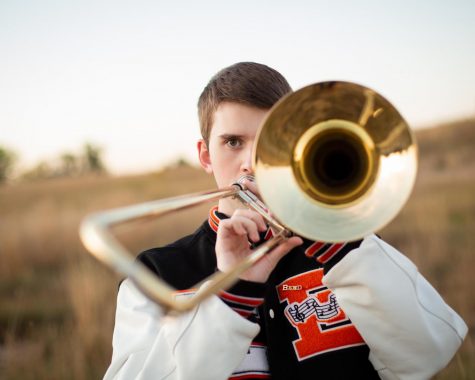 Grayson Blalock, Fall Editor-in-Chief
Grayson is the Fall Editor-in-Chief of the 2019-2020 Tiger Times. He was the Assistant/Sports Editor for the 2017-18 Tiger Times and was the Sports Editor...