Thank you, Basketball
‪I knew this would be hard to write, but I didn't know just how hard until I started writing. As I took off my media pass Friday night after the final girls basketball game that I would cover as a high school student, tears slid down my cheeks. The sport that I had covered more than any other in high school—114 games in total — was over. The finality of it is still hitting me. As they say, all good things must come to an end. But this didn't have a storybook ending. 
To the boys team, what a four years it was. From going to TJ twice in the playoffs (and winning the second time!), to making a long road trip to Cañon City, and then to saving the most successful season for last, it was certainly a wild ride.
To the Loy Family — all the stories of grandparents tuning in to the ETN from Illinois, and the thanks after every game that we were at means more to mean than you could ever know.
To Coach Hook — I will never forget the Longmont game. It was the first game you coached, and I was thrilled to be there for it. You then went on and led this team to an amazing season, and I can't wait for what the future has for you all.
To Coach Melin — Playing in your program is one of my many favorite memories from high school. Getting to cover a team from the inside provided perspective that nothing else could. Thank you for everything that you did for me, as a player and as a person
To Coach Pfeifer — You took this program from a 6-win season to a 23 win season in two years. It was a remarkable turnaround that will be etched in the record books (until you one-up it). I'll always remember you as the most interviewable coach at Erie. 
To the girls that will return — G, Grace, Anna, Deb, Edie, and Ava. Watching you all play night in and night out was nothing short of spectacular. You played at a level higher than most sophomores and juniors can play at, in the toughest conference in 4A. Go get a ring next year 
To Alyssa — I'm not sure what to say that hasn't already been said. It was a heartbreaking ending to an incredible career. The pain is still raw, and likely will be for a while. I don't know what else to say, so I'll let your teammates and coaches speak for myself, and everyone else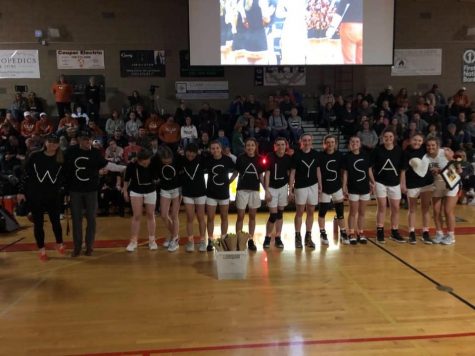 Over the course of the season, I started keeping rosters from almost every game that I went to. There were a few games early on that I didn't get one from, and I didn't keep ones from the losses. I kept rosters and other various papers from the boys games, as well as other sports, but there's something about the girls rosters that will always stand out. I looked at the 13 girls basketball rosters that I have, some with stats, some without, but each with a story. I smiled, because each story means something different to me. All the high scoring performances, all the gritty defense, the program-defining wins, and most of all, the memories. To the girls, thank you so much for every memory that I have from this season. I was at more girls basketball games this year than at any other sport in any other year in high school, and I wouldn't trade those 21 games for the world.
So finally, from the bottom of my heart, thank you all.
About the Contributor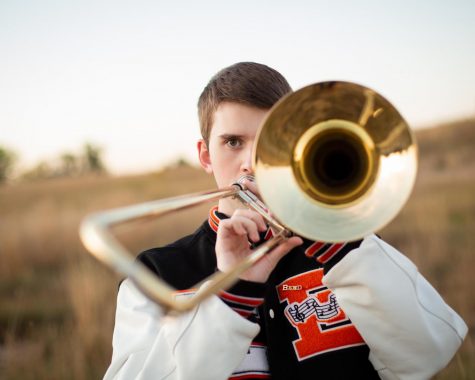 Grayson Blalock, Fall Editor-in-Chief
Grayson is the Fall Editor-in-Chief of the 2019-2020 Tiger Times. He was the Assistant/Sports Editor for the 2017-18 Tiger Times and was the Sports Editor...