Erie's Full to the Brim
Erie High School responds to overcrowded lunchroom seating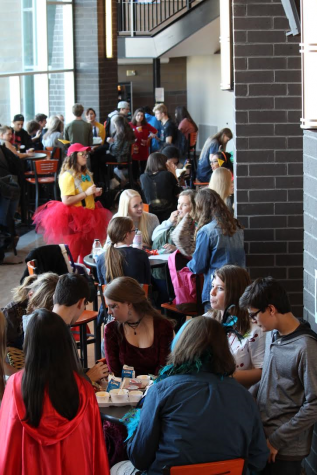 From the overflowing cafeteria, to the bursting hallways, to the jam-packed upperclassmen lounge, Erie High School's student population is overwhelming lunchroom spaces, however, students and faculty have effective solutions in the works.
Erie's growing community has definitely changed the environment of Erie High School. "It gets bigger and bigger every year, the cafeteria atmosphere is very different now than freshmen year." EHS junior Keirnan McCarty explains.
Although our school is growing in many ways, the lunchroom situation is growing slower than desired. Facing the growth, hot lunch is becoming difficult for students to receive. The lunch line is so congested that students spend long amounts of time waiting. Freshmen Ben Recksiedler says "It takes about half your lunch to get through the lines. Unless people cut class a little bit early, and more people are starting to."
Students have suggested hiring more lunch staff to combat the long lines, but administration believes at this time, that is not necessary. "We already have four lunch lines, our kitchen staff is working to remedy that… it's not really possible to add more lines because of the cafeteria structure," Campus Supervisor Molly Irwin concludes.
Lunchroom monitors have are aware of this and resolve to keep track of the situation. "We watch things really closely, we keep track of how many people are in the area and if everybody can get a seat where they want to sit… We also watch to make sure everybody gets their lunch at a reasonable time. What we've found is that people usually find their food pretty quickly,"  stated Dean of students Paul Stecina.
Administration also opened up previously restricted areas like the T-wing hallway, P-wing hallway, and the upper C-wing entrance to combat the lunchroom issues. Lots of students prefer eating in other areas too, so it is not always a big problem. "We like where we sit, [the P-wing] is a better setting for us," One group of students explains.
As the student classes increase annually, previous accommodations are no longer acceptable. Traditionally, the junior senior lounge (located outside the front office) has been reserved for upperclassmen for use at their leisure. Unfortunately, to address the overpopulation in the other areas, tables and chairs have been relocated to the upper wing for underclassmen. This has led to a shortage in seating downstairs, however this inconvenience is temporary. "We surveyed a bunch of upperclassmen about what they wanted, and we're going to add in an upperclassmen hangout area with couches and some tables," says Irwin. This is an improvement that not all students are aware of, but it will definitely be a great addition.
As troubling as these conditions are  now, there are resolutions on the way. Students have requested opening up other hallways for seating, or increasing amount of tables to the lounge and upper hallways, on which faculty and administration are already working. "We're also planning to put some tables in nooks and crannies and different areas around the school for students to hang out in," Irwin reveals. This will cater to all students, and provide answers to several complaints.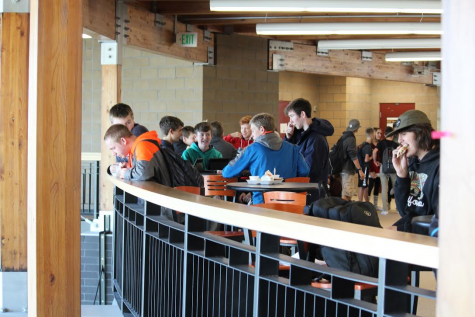 Growth is inevitable in our school, and other plans for the future are being made. The construction has eliminated an entire hallway of seating for many students, so when that is finished there will be much more available seating. "There is going to be a time down the road where we will have to two lunches. We've been trying to avoid that because that puts the schedules all out of whack," Stecina admits. All administration has ensured that this will not be in effect for a while, as administration currently has other solutions that are capable of meeting student needs.
Although the current situation is less than ideal, a resolution is in progress! In the future, the lunchroom situation will be comfortable and spacious for all.
About the Contributors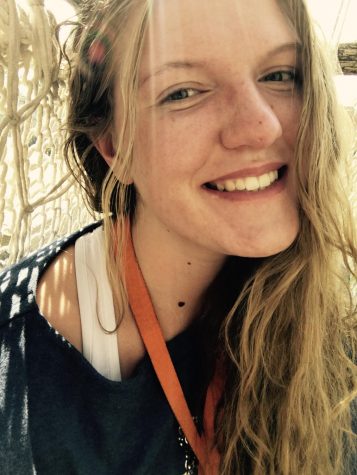 Delaney Spielman, Staff Writer
Delaney is junior at EHS. She has played classical bass for 4 years and is currently playing for the Denver Young Artists Orchestra. She has also played...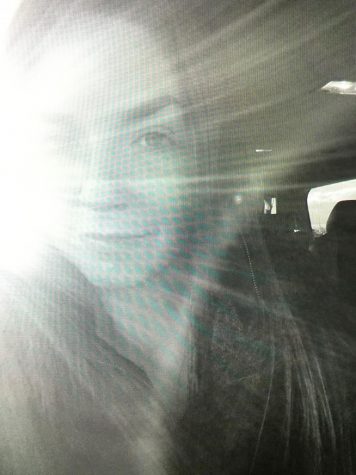 Morgan Walje, Photographer & Staff Writer
Morgan Walje is the staff photographer and a staff writer for Erie Tiger Times. She is also a Sophomore at Erie High School. Morgan hopes to go to college...