A Blast From the Past: Childhood Games
Before endless advertisements on games, we all had those times when we asked to borrow mom's phone and play some classic games. These games connect our generation as we would compare high scores and create the ultimate competition. 
Flappy Bird: This app was extremely popular when it came out in May 2013. In this game you tap the screen to guide the bird through pipes. However, this app was not out for long as it was taken off the app store in February 2014. Since then, many copycat apps have been created such as "Faby Bird".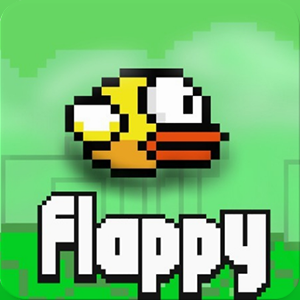 Flow Free: Try to connect the lines without crossing each other, that's what this game is all about. This popular, color-filled game was released to the app store in July 2012. Since then many apps in the Flow franchise have been produced since then. This includes "Flow Free: Warps", "Flow Free: Bridges", "Flow Free: Hexes", and the newest release, "Flow Fit: Sudoku". Kyli Decker, a junior at Erie, has been playing the Flow apps for a long time and has completed almost every level. "This is a fun game that kept my mind entertained growing up and is something I still love to this day."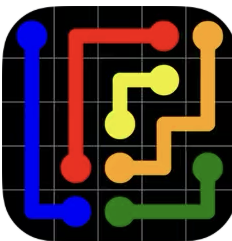 Cut the Rope: This app has a loveable green character, named Om Nom, who is hungry for a tiny candy. In this game, the player moves the candy into Om Nom's mouth by cutting ropes attached to the candy. Like our other childhood games, this franchise has also expanded. There is now a Cut the Rope 2 and a VIP membership which disables ad and in app purchases. However, the luxury of this can be pricey and may end up paying $19.99 a month.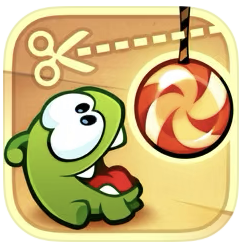 Temple Run: It is very unlikely to run away from a giant monkey while on ancient ruins in real life. Temple Run allows you to do this without any risks. You can slide under trees, jump between cliffs, and ride enchanted boats. This game is never ending and eventually you will get caught by the monkey. However, it is still exciting to try to get a new high score and see how long you can out run the monkey.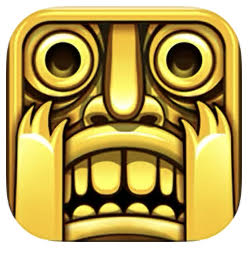 Angrybird: Currently, Angry Birds has expanded through many platforms besides the app store. This includes books, clothing, and movies featuring celebrities such as Blake Shelton, and David Dobrik. Before this, the Angry Bird franchise published many apps to the app store including Angry Birds in Space and Angry Birds 2, and Angry Birds Friends.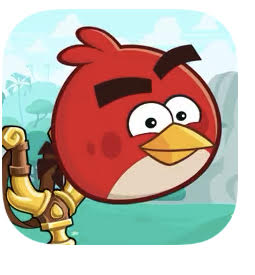 Subway Surfers: This game is a different version of the well-known temple run. You run away from the police after graffiting a train. Just don't get caught by running into a train. In this game you are also able to collect coins, change characters, and get a high score as the course is never ending but speeds up as time continues.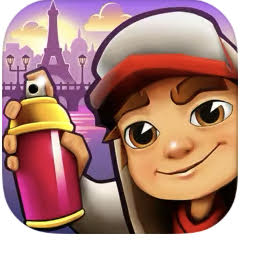 Throughout the decade, apps became a trendy way to pass time. These childhood games connected our generation through competitions and something to talk about during school. What was your favorite game to play within this past decade?
About the Contributors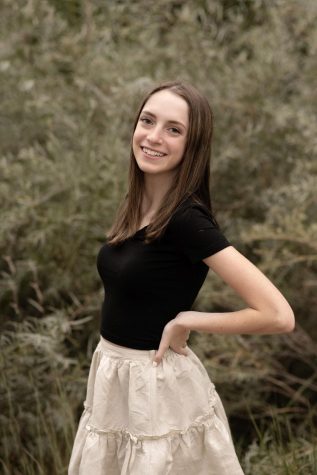 Hannah Goldman, Co Editor-in-Chief
Hannah is a senior at Erie High School. This is her third year writing for Tiger Times. In school, she is a part of Sources of Strength, Teens with Wings,...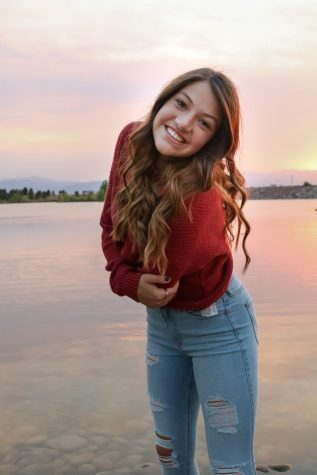 Madison Hays, Editor-in-Chief
Madison Hays is a senior at Erie High School and is in her third year of being a part of the Erie Tiger Times. Through the 2020-2021 year, she will be...