Erie Wrestling, Rudy Lopez, Look to Finish Strong at State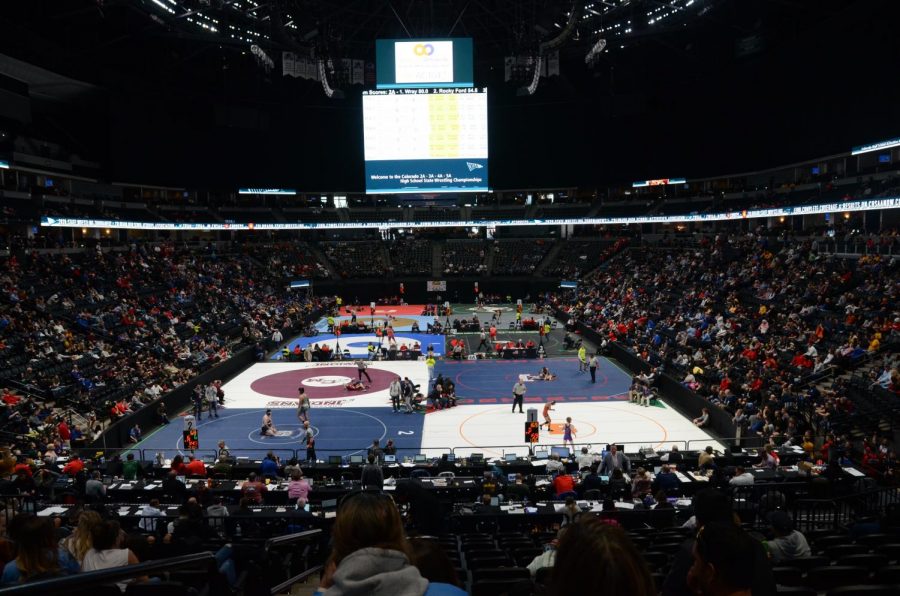 DENVER – State wrestling is an overwhelming experience for many new wrestlers, and for Erie's team of five, it's a brand new ball game.
On Thursday, each wrestler only had one match in the preliminaries. Erie's Lopez brothers, Rudy and Noah, along with Gus Fonseca-Walker won their matches. The Lopez brothers made it to the quarterfinals today winning by technical fall, and Fonseca-Walker by decision 7-6. Erie's other two wrestlers, Michael Brazeau and Gavin Malek, both lost and continued with consolation rounds today. 
Friday consisted of both championship quarterfinals and first round consolation matches, where each of Erie's five wrestlers would take the mat. Brazeau and Malek took the mats during the first round of consolation. Brazeau faced Jayvin Granado from Pueblo County and lost by fall at 2:36. Malek faced
Tanner Sukle of Discovery Canyon where he lost by major decision, 15-4. Although this is the end of the season for both wrestlers, there is high hopes for them the next two years, as they are both sophomores.
Day two also saw the championship quarterfinals where the Lopez brothers and Fonseca-Walker would shine. Noah Lopez faced Mickail Skeldum of Mesa Ridge and won by fall in 2:50. Tomorrow he will face L.J. Herburger in the 3rd round of consolation matches. Gus Fonseca-Walker was a state qualifier last year, but is looking to improve upon that this season. This morning he lost a tough match by decision, 4-3, to Anthony Flores from Pueblo East. Later he wrestled in a 2nd round consolation match where he advanced to the third round. He beat out Landon Beeson of Mesa Ridge by decision, 6-2.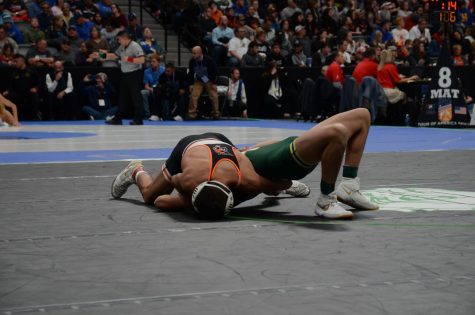 Rudy Lopez is the last Erie wrestler left on the championship side of the bracket. With a victory by technical fall and by fall, he was left in the same place he lost last year: the semifinals. "I just feel like all my hard work is paying off," says Lopez after leaving his semifinal match with a win by fall in 4:47, "My mentality has changed a lot, from losing in that semifinal match last year." Tonight he walks away from his semifinal match as a 4A state finalist, with two pins and three victories under his belt in the tournament so far. 
Saturday's matches begin at 10:00 AM with the 3rd round of consolation, where Erie will see Noah Lopez and Gus Fonseca-Walker take the stage. The day will continue with consolation semifinals, then 5th and 3rd place matches, each immediately following the last. After, they will clear the house, and doors open again at 5:30 PM for the final matches, where Erie will see Rudy Lopez take his shot at becoming the first state champion since Adam Muir in 1998. Check back tomorrow for another story, or get live updates on Instagram and Twitter @erietigermedia or on trackwrestling.com > events > "2020 CHSAA State Championships".
About the Contributor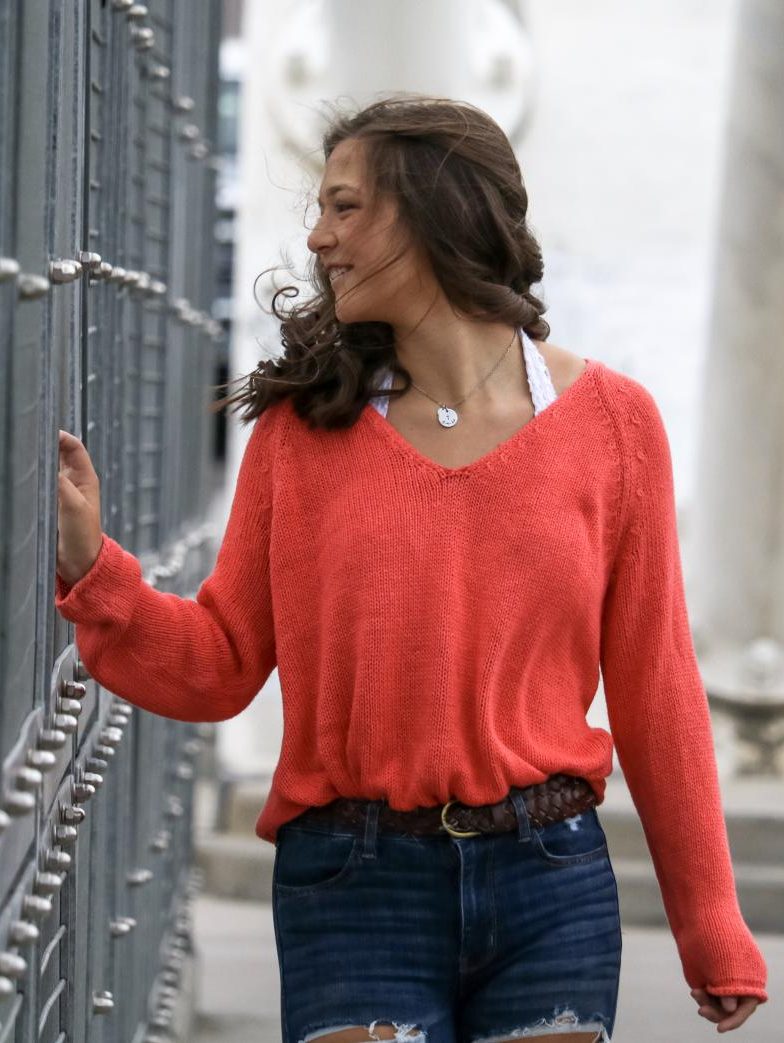 Makenna Buckskin, Social Media Director
Makenna Buckskin is the social media director and a senior staff writer for the 2019-20 Tiger Times and is a senior at Erie High School.  She is a Colorado...