Three X-Factors: State Swimming
THORNTON — Before state swim begins at 10 AM today, here's a quick look at our three X-Factors for Erie on Friday with the goal of winning a trophy on Saturday night.
1 — Relays
Relays score double what individuals do, heightening their importance. All three relays— the 200 Free, 200 Medley, and 400 Free. They came in seeded 12th, 14th, and 5th. All will need to finish in the top 20, and two will likely need to finish in the top 10 should Erie want to make a run at bringing home hardware.
2 — Payten & The Anna's
Senior Payten Irwin and freshman Anna Lillie are Erie's two highest seeded swimmers. Irwin is seeded 2nd and 4th in the 100 Fly and 50 Free respectively, and Lillie is in the top 20 for both the 50 and 100 free. If both end up in A Finals (Top 10), that will boost Erie's trophy chances significantly. Meanwhile, Anna Dunn, who is also a freshman, comes in seeded 21st in both the 100 Back and 100 Breast, and will be shooting to qualify for the finals as well.
3 — Depth
The rest of the Tigers' state swimmers – Meredith Olson, Kambrie Payne, Raegyn Patzer, April Fabre, and Izzy Schneider are on the outside of qualifying coming into the meet. They'll swim eight combined individual events, and if two or three could sneak into the top 20, it would bolster the Tigers' chances at a high finish.
Bonus – Diving
Erie's divers — Nyah Sanchez, Sarah Forsythe, Courtney Giordano, and Kendyl Tyson — won't compete today, but all four should be in line to compete in the finals based off scores they posted earlier in the year. The only other schools with diving depth are Glenwood Springs and Durango, and it's no surprise that all three schools are ranked in the top 10 per the psych sheets.
About the Writer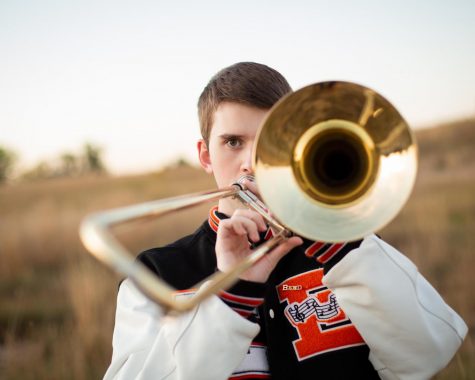 Grayson Blalock, Fall Editor-in-Chief
Grayson is the Fall Editor-in-Chief of the 2019-2020 Tiger Times. He was the Assistant/Sports Editor for the 2017-18 Tiger Times and was the Sports Editor...