The Club that Acknowledges Diversity
Hang on for a minute...we're trying to find some more stories you might like.
Erie High School is filled with people who care about bettering the school. From extracurriculars to clubs, the students at Erie High are dedicated to building a stronger community and spreading positivity. One of the clubs that acts upon this dedication is Tigers Who Care. This club meets every Friday morning in the College Career and Counseling Center. Run by Junior Counselor Kately Mosher, this club encourages its members to make connections with different students that they otherwise would not have.
Tigers Who Care is Erie's diversity club. Their goal is to include people from different races, ethnicities, religions, and gender or sexual identity. This club provides a safe and welcoming space for all students or those who feel like they do not have a voice.
Tigers Who Care started three years ago during Mosher's first year of working at EHS. When asked by a group of students if she would sponsor the club, she was immediately intrigued. At this time she was close with one of Erie High's Spanish teachers who was working with a group of students with the idea.
"Together we decided we would try to make this club and see if it would last," commented Mosher.
To Mosher, Tigers Who Care seemed like an amazing way to acknowledge other cultures and spread diversity at Erie High School.
"For these students, they are a part of a space for them to have a voice and help our community be more aware and inclusive of all students and families," Mosher added.
This club is different than other clubs at EHS because "we get to celebrate all students and backgrounds" and "I really enjoy creating the space for students and the opportunity for them to share about their own traditions," expanded Mosher.
Not only is Tigers Who Care a club to learn about other backgrounds, but it is also a way for students to independently expand their knowledge. From having tables to learn about other cultures and getting to know other members, this club has been an amazing way to expand knowledge on the diversity at Erie.
Each year Tigers Who Care is growing in members, during this year they have had the most members yet. While unsure at first about the future of the club, Tigers Who Care has become much larger. "Since the first year, Tigers Who Care has definitely grown and word is getting out about it which is super exciting," said Mosher
The growth of members has allowed them to take a field trip to the Cherry Creek Diversity conference. At the conference, they will be able to experience new opportunities and expand their knowledge even more.
To join Tigers Who Care, it is not necessary to come from a different background. To Mosher, the club means "building a stronger background and becoming more inclusive in Erie."
About the Writer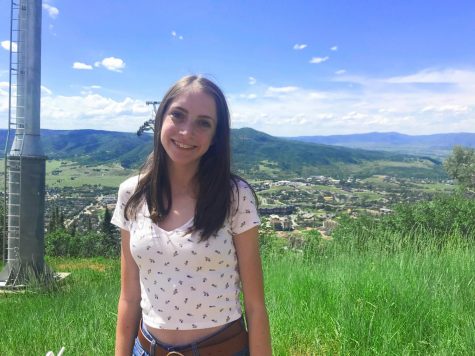 Hannah Goldman, Staff Writer
Hannah is a junior at Erie High School. This is her second year writing for Tiger Times. In school, she is a part of Sources if Strengths, Teens with Wings,...