What is Young Life?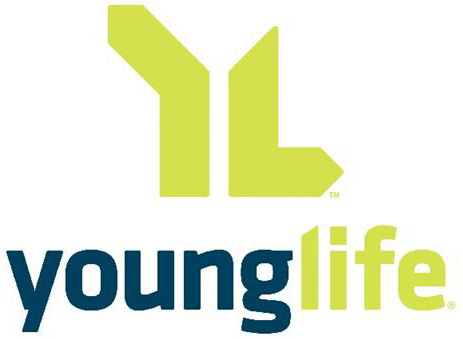 Young Life is a Christian nationwide organization that is built to invite high school students into safe space to build character and to create a community. Kids are able to reflect on their lives and their faith.
Young life has Manpainters and Campaigners for boys and girls to get together separately and talk about life and Jesus. They get to connect with their friends and leaders. Manpainters is held at 7:27 pm at different kids houses that attended young life. Campaigners is held at the Hutson's house every other Monday night at 7:27 pm. 
Ella Kofahl says, "I love to go to Campaigners because it's so welcoming and I always have so much fun. I like to be around my friends and have a good time and build stronger connections to them."
The boys have two different leaders, Christian Malijian and Bailey Topp. They both have graduated from CU and they love to share their high school experiences and life experiences with new high school students. The girls have three leaders, Caitlin Jenks, Madi Yost, and Claire Bryan. They take time to connect with high school students at school events and many coffee and dinner dates. The girls also have three student leaders, Emmalee Hutson, Gracie Hunsberger, and Grace Jardine. These girls hype up young life activity games and welcome new kids to young life each week.
Christian Malijian, "Manpainters is an awesome time where you can be with friends and meet new friends but also get time to talk about things that you don't normally talk about. We talk about hopes and goals and even talk about your future."
Club is another opportunity that Young Life offers. It's every other Monday at a couple different locations and its always at 7:27 pm. Club is where both boys and girls are welcomed to come. It's focused on having a great time by playing silly games. Also club is where many kids get to make new friends and have many laughs. At the end of every club there is a short talk from a leader explain how a past experience in their life connects to the Bible and everyone's life. 
Ryan Giordano believes, "Club is so much fun. Me and all my friends get together and go. We enjoy playing games there because we always get so competitive." 
Every summer and winter Young Life has its own camp. Camp is built for high school students to have a very memorable time. It's a very active camp where your always trying new things and pushing yourself out of your comfort zone. Also camp is very intentional as students get to know each other on a deeper level with them self, each other, and their relationship with Jesus. 
Christian Malijian says  "After camp the leaders get to go home and continue walking with students in normal life and that is the heart of what Jesus wants to do walk along with you in your life and troubles."
The upcoming camp for upperclassmen is June 15-22 in Nicaragua. Students will be traveling there to do work at a Young Life camp. The underclassmen will be headed north to Minnesota to a Young Life camp, Castaway Club. July 18-25 are the dates for their trip. 
Adam Bristow "Other people should come to young life be it changed my life for the better and it's just so much fun!" "Camp was so much fun because I got to meet so many new kids. I got to get closer with other people also. 
Young Life is a very welcoming community for high school students to have fun, meet new people and build a relationship with the lord.