10 Great Holiday Gifts on Amazon
Finding affordable gifts that your loved ones will love can sometimes be difficult to find. However, Amazon comes in handy when you need quick gifts that are within your budget, so here is a list of 10 perfect gifts on Amazon for the holiday season, with links provided below.
Scarf: This cozy scarf can be a stylish and trendy addition to a winter outfit. It also keeps you warm and can be used as a small blanket or shawl. This item costs $15.99 on Amazon.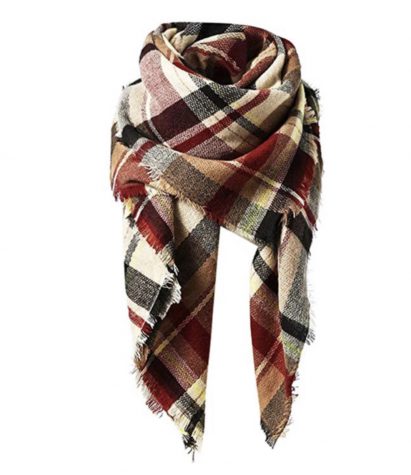 https://www.amazon.com/Trendy-Blanket-Stylish-Checked-Scarves/dp/B076F1F4G4/ref=sr_1_169?crid=5PHRGRJ1TT6T&dchild=1&keywords=mom+christmas+gifts&qid=1576269683&sprefix=mom%2Caps%2C173&sr=8-169
Spa set: Everyone deserve some relaxation, especially around the holidays. Sometimes Christmas can be very stressful, so help your loved one unwind by gifting them a luxury lavender spa set. This set comes with soaps, oils, lotions and much more!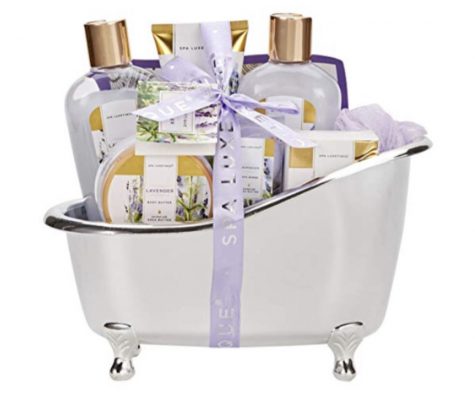 https://www.amazon.com/Luxetique-Lavender-Fragrance-Luxurious-Baskets/dp/B07C5RX1GR/ref=sr_1_51?keywords=mom+christmas+gifts+CANDLES&qid=1576271947&sr=8-51
LED shower head: This light up shower head is a great way to turn an everyday task into a party! It has seven different LED colors to choose from and is a fun gift to give to your siblings or friends this Christmas! This item costs $16.99.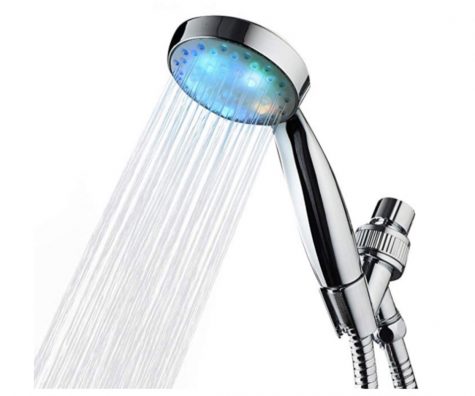 https://www.amazon.com/KAIREY-Handheld-Automatically-Polished-Adjustable/dp/B07DL8JB3L/ref=sxin_3_ac_d_rm?ac_md=0-0-bGlnaHQgdXAgc2hvd2VyIGhlYWQ%3D-ac_d_rm&crid=PG6JM3QXKRVS&keywords=light+up+shower+head&pd_rd_i=B07DL8JB3L&pd_rd_r=e614498c-dd04-40f8-8272-2405b708147c&pd_rd_w=AuPyz&pd_rd_wg=4nSPy&pf_rd_p=6d29ef56-fc35-411a-8a8e-7114f01518f7&pf_rd_r=RSXZQKSHE1T23RHGR54E&psc=1&qid=1576522424&sprefix=Light+up+sho%2Caps%2C417
Echo Dot: Another wonderful and affordable gift for any one of your family members or friends is an Echo Dot. It has a modern fabric design, comes in four different colors, and it is currently on sale on Amazon! It was originally $49.99 but is now priced at $24.99.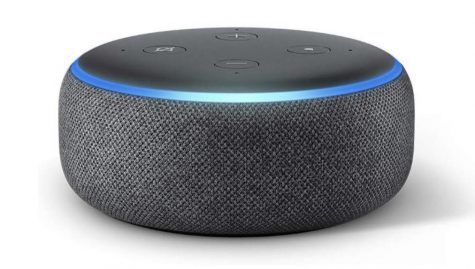 https://www.amazon.com/dp/B07FZ8S74R/ref=cm_gf_aabr_iaai_d_p0_c0_qd1_________________5hM17Xt0E2LNMmTz0q0s?th=1
Slippers: If you are looking for an easy gift for your favorite little one in your life, these Lazy One Animal Paw Slippers are an amazing option! Any kid is guaranteed to love stomping around in these cozy little animal slippers. Amazon provides nine different types of paws to choose from, including a yeti, a monster, and even Bigfoot! The slippers retail for $17.99.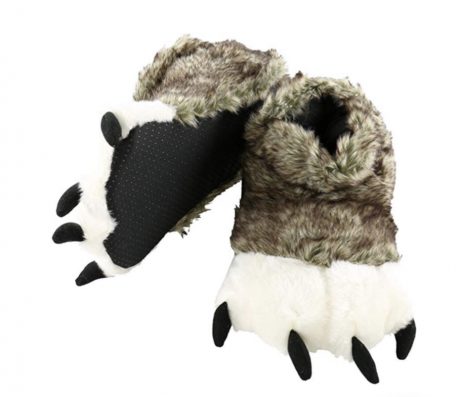 https://www.amazon.com/Animal-Slippers-LazyOne-Costume-Footwear/dp/B07NPX7X18/ref=sr_1_25?dchild=1&keywords=cheap%2Bgifts&qid=1576631961&sr=8-25&th=1
Face mask: For the person who loves to be pampered, a face mask set by Freeman will do wonders. This kit comes with ten different face masks to leave your loved one's skin glowing! This sells for $14.99, a great price for a calming night in.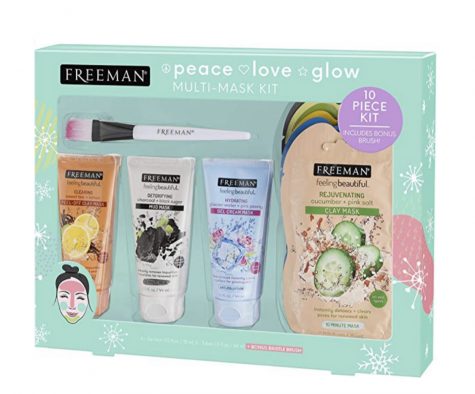 https://www.amazon.com/Freeman-Peace-Love-Glow-Brush/dp/B07TLD6T57/ref=sr_1_9?keywords=cheap+gifts+face+masks&qid=1576632547&sr=8-9
Socks: A pair of crazy socks is bound to put a smile on anyone's face for Christmas. They are a great idea if you need an affordable gift that is thoughtful,
 but will also bring some laughs! You can buy this pair of novelty shark socks on Amazon for $12.99.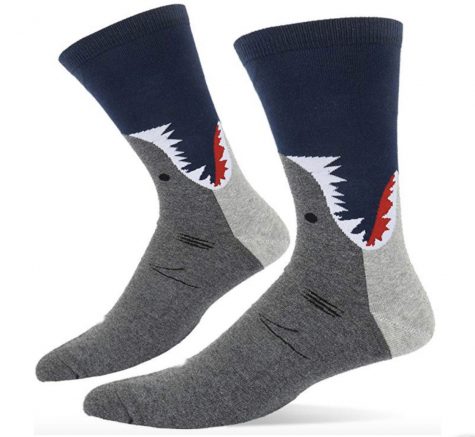 https://www.amazon.com/Novelty-Funny-Shark-Socks-Animal/dp/B0746CCJQ9/ref=sr_1_35?dchild=1&keywords=funny+socks&qid=1576633244&s=apparel&sr=1-35
Jewelry: The brand Alex and Ani creates some beautiful jewelry and their bracelets are sure to be a hit for any sister, best friend, girlfriend, or mom this winter! They have an abundance of different colors, charms and sets to choose from on Amazon. One gorgeous and cheap bracelet in the bunch to gift this year is the "Unbreakable Love" bracelet, retailing for $19.99.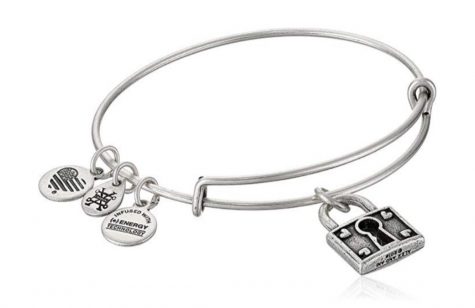 https://www.amazon.com/Alex-Ani-Unbreakable-Rafaelian-Expandable/dp/B076CWG5ND?ref_=ast_sto_dp&th=1&psc=1
Mini Basketball Hoop: This next gift is an excellent addition to anyone's door for a quick game to pass the time. The Mini Doorway Basketball Hoop from Nerf is made to entertain people of all ages. It retails for $16.95, and the good times will be priceless!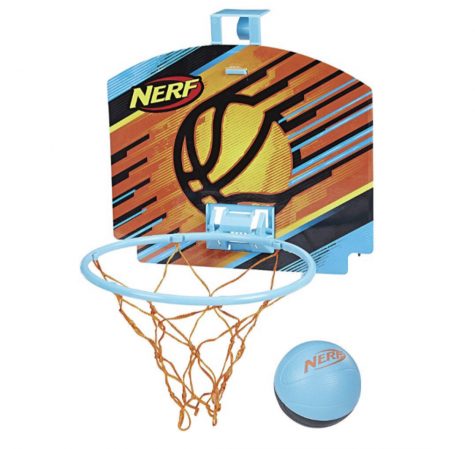 https://www.amazon.com/Nerf-Sports-Nerfoop-Blue-Black/dp/B0777T858H/ref=olp_product_details?_encoding=UTF8&me=&qid=1576634264&sr=8-3
Games: The final gift idea on this list will create hours of enjoyment and bring the whole family together. A simple card or board game is a perfect pick for this Christmas! A great game to gift anyone in the group is Never Have I Ever, a super fun and family friendly game to pass the time this winter break! This game costs $24.95.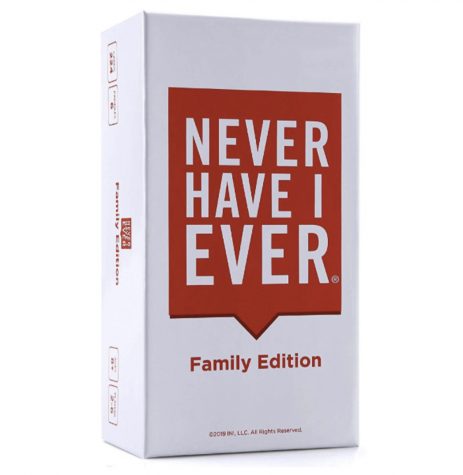 https://www.amazon.com/Never-Have-Ever-Family-Ages/dp/B07RCCG4CQ/ref=sr_1_34?keywords=new+family+games&qid=1576634762&sr=8-34
Sometimes finding the perfect Christmas present for loved ones seems impossible, but with all of the affordable and fun gift ideas on Amazon, finding the perfect gift for any friend or family member is easier and more accessible than ever! Amazon is a great place to find entertaining and unique gifts for any loved one this Christmas!