Erie Sweeps Silver Creek – Quick Hitter
ERIE — That's certainly one way to start the season. 
After beating what is a much-improved Longmont team by 14 in the season opener, the Erie (2-0) girls took it up a notch and cruised over Silver Creek 67-14. The Raptors (0-1), who were reportedly missing at least four players who had a choir concert, weren't able to keep pace with a motivated Erie team, who raced out to a 40-4 halftime lead. "We were able to get the ball up the floor quickly which opened up the floor," said senior Alyssa Barnett. "We were also able to run screens to get shots off for the guards, which is something we weren't able to do last game."
Against Longmont, the biggest problem for Erie was over-fouling. They had 24 fouls as a team and both Ava Welty and Edie Morrow fouled out. "Our main goal in practice yesterday was to fix our zone, and giving guards enough distance to stay out of foul trouble," said Barnett. Given that Erie only had five first-half fouls, it clearly paid off.
It was smooth sailing from there, as the clock began to run with the start of the fourth quarter. The only bump was when Anna Hefner went down hard clutching her upper ankle. Fortunately for her and the Tigers, it was only a sprain, so she should be back quickly.
For the boys, it was a different story with the same ending. They played somewhat sloppily and just a bit too fast in the first half, and Silver Creek went into halftime with a 28-20 lead. "They came out stronger than us," said sophomore Kayan Hargrave. "(Coach Hook) said that we had another half to play our game."
It sunk in, as Erie (2-0) outscored Silver Creek 22-11 in the third quarter to take a 42-39 lead. "We started playing like a team, we trusted each other and kept passing the ball around to find good shots and we played great all-around team defense," added Hargrave.
The Tigers went back and forth with the Raptors (1-1) for the final quarter before pulling out a 60-57 win. The raucous student section was out in full force, and was loudest in the final quarter. "They brought energy to us throughout the whole game. When we have a great student section it brings a whole new element to the game," said Hargrave.
Both the girls and boys play again next week in the Centaurus tournament. The girls will open against Thornton and the boys against Centaurus.
For Silver Creek, the girls take on Monarch on Monday, and the boys host Green Mountain on Tuesday.
Stats will be added when posted to MaxPreps.
About the Writer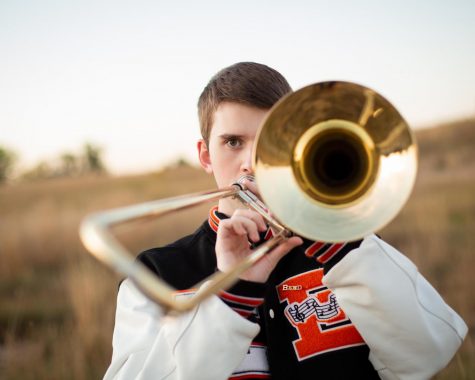 Grayson Blalock, Fall Editor-in-Chief
Grayson is the Fall Editor-in-Chief of the 2019-2020 Tiger Times. He was the Assistant/Sports Editor for the 2017-18 Tiger Times and was the Sports Editor...