EHS Senior Design Team Tackles American Rocketry Challenge
Most eggs crack when they fall to the earth from hundreds of feet in the air, but the Senior Design Team at Erie High School has been finding a way to combat these inevitable ruptures over the past few weeks.
The Senior Design Team has been working hard in preparation of the final rocket launch in the American Rocketry Challenge. In their efforts, the team must launch a stable rocket that encapsulates a raw egg and land the rocket within a couple of minutes without any cracks.
"Currently we have numerous designs for the egg capsule but the most promising is the one in which we use rubber bands to surround the egg and dampen the fall," said Jamis Shriner, a junior and a member of the design team.
The purpose of the launch is to engineer something based on specific directions in order to create the outcome determined by the curators of the competition.
"They came up with their vision that they wanted a project that had real world applications. So in other words, it should be beneficial, such as search and rescue or, you know, space exploration or certain things like that," explained Senior Design and Engineering teacher Kelsey Rasmussen.
However, problems are inevitable in any project and the team has run into a great amount of minute ones. "It's a very complicated project, so what they've had to do is break it down into small pieces and test each of those pieces one at a time. So they've been very successful at increasing the flight height and about where they needed to be to keep all the components of the rocket together with different techniques," commented Rasmussen.
Collectively, the project has had much success in the learning and problem solving fronts, as it was designed to do, and it will continue to make progress on the fronts of innovation and engineering until the final launch of the larger rockets.
About the Contributor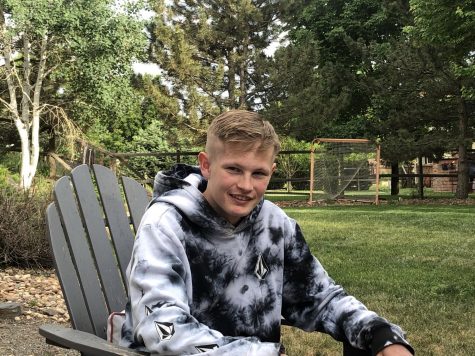 Liam Rice, Staff Writer
Liam Rice is a freshman at Erie High School who is a Staff Writer for the Tiger Times. He loves doing outdoor activities such as biking, hiking, and skiing....