How Unified Sports Brings EHS Students Together
Most people love to play sports, but not everyone can do that easily. In Unified Sports, students with differing abilities can now can play sports that they otherwise would not have the opportunity to, and can make lasting connections and have an all around good time.
Erie High School strives to connect and engage different groups of people. To help act on this goal, EHS started a Unified Sports team in 2017. In Unified Sports, students with differing abilities are paired with peer mentors and can play sports like football, basketball, and bowling together. Through these sports, they form friendships and have a great time. 
Elizabeth Goodrich and Gaynelle Tuck, two of Erie's special education teachers and coaches of the team, say that Unified Sports is intended to include different people in activities that bring them together. This, in turn, creates an inclusive community "that encourage[s] and allow[s] our students to participate in a sport when they've never been able to," and while participating, that everyone realizes "all people have a gift and something to give."
For the students in Unified Sports, that's a reality. Colton Brown, a mentor, says that "they always include every single person." As a mentor, his job is to help out during practice and provide encouragement for his teammates. For him, this sport has helped him and his sister become closer. It also helped him create friendships and meet "amazing people."
In Unified bowling, Konner Kohler, an athlete, says that despite not liking bowling specifically, he enjoys playing with his teammates, and that it's good to "at least give it a try." 
Kohler's partner, Jake Tori, helps the team know who's turn is when. Playing unified bowling has helped him make friends, and he recommends that anyone who can should give Unified Sports a shot. 
Often, people feel left out, lonely, and different. But Unified Sports work to reverse these feelings by creating an inclusive community. If you are interested in joining, you can contact Gaynelle Tuck and Elizabeth Goodrich at: tuc[email protected] or [email protected]
About the Writer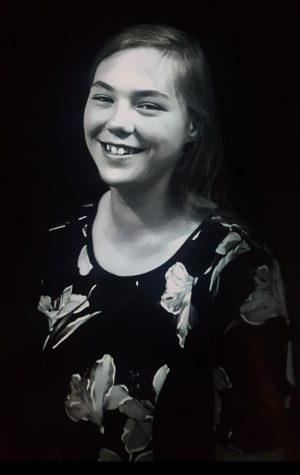 Jozlyn Jorgenson, Assistant Editor
Jozlyn is a Junior at Erie High. Some of her hobbies include drawing, reading, playing video games, and writing. Jozlyn has plans to go to college and...