Megan Mueller Reads Her Way Right Through the School Year
Read about Megan Mueller, more then just an English teacher at Erie High.
When thinking of Megan Mueller, an English teacher at Erie High, what comes to mind? Sweet, energetic, and funny are only some of the things that define her.
     Mueller sets a good example for her students knowing that dreams will change and that high school is a very important aspect of life. When Mueller was 5, she wanted to be a ballerina but in high school she discovered that she may want to be involved in journalism or even start teaching. As Mueller wanted to explore her dreams she volunteered at her first grade teachers class room along with had an unpaid student internship for her town's newspaper in her hometown; Greeley Colorado.

    Mueller then decided to enroll in Colorado State University with a Journalism major. She then got a stipend; a regular fixed sum of money paid for services or to delay expenses, such as scholarship, internship, or apprenticeship and made money working for the Rocky Mountain Collegian at CSU but after only three days it wasn't for her and that was the mark that made her switch to teaching.
    Mueller states "I was always good at school, I like being at school, I like being creative and I like the interaction with people." All that made it clear that teaching may be a good career for her. "I think people are interesting and their interesting to study, the content doesn't really matter it's the human interaction, the social interaction that made me want to be a teacher" replied Mueller. The mindset that made Muller sure that teaching was right for her was how she wants to take part in raising our society as she stated in her interview.
    Mueller loves to read. "and that may be cliché" she added, although she thought everything she was saying was cliché. Being an English teacher was meant to be in her case. Reading shows us to experience and understand others' perspectives and Mueller showed interest in that. She also feels that being able to write and understand what you're writing is very important. "To be able to share that with students and be able to guide them is really fascinating to me" elaborated Mueller.
    Mueller attended NorthRidge High in Greeley Colorado and graduated the year of 2007. She took quite a few honors and advanced placement classes. "I was a 4.0 student, I got straight A's, I never got in trouble but I also wasn't very active in the classroom" expressed Mueller. She would even consider herself an observer which some students at Erie High can relate too. Mueller stated that she was involved in sports, she played tennis for three years and was on junior varsity for all three of those years. Mueller played tennis but more so she could put it on her college resume and hang out with her friends. "I didn't take it that seriously that's why I was always on junior varsity" Stated Mueller with a following laugh.
    Mueller did not play tennis her senior year because she had gotten a job at an eye doctor's office scheduling appointments, finding and making patient charts, and taking calls at the desk. "It was the perfect after school job" replied Mueller. Although this was not Mueller's first job, it taught her a lot about what it was like to have a real job. Her first job was a tennis coach, teaching little children how to play tennis just before she had started at the eye doctor's office.
    Mueller believes that "a coach can make all the difference" and that's why she decided to coach. She had taught the soccer at an old school that she had taught at prior to teacher at Erie High and she had never played soccer before and they needed a coach but it was more about what high school sports were about for her in school which was just having fun, hanging out with your friends, and just learning how to play the game without all the competition. It was all about enjoying the experience and the opportunities over that sports season.
    Mueller stated that "Everything I did in high school wasn't exactly because I wanted to but because I needed to put it on my resume." Mueller expressed that her parents have had a huge impact of her and her sisters life. Mueller parents grew up in a small town in South Dakota where they both got vocational degrees. That made it so that it was so much more important to Mueller's parents that both her and her sister had gone to college and that her parents were able to provide that opportunity so that her and her sister could attend college. "Everything was postsecondary related" stated Mueller.
    In high school Mueller also did student council and participated in a few community service clubs. Mueller feels that students shouldn't need to do sports just to fit in, there is something for everyone in high school even if they don't find what they're supposed to do right away. "Those academic things were more my jam" mentioned Mueller. She feels that no one should feel embarrassed or ashamed if something just isn't for them, just to make share to find something that is and that was more academic activities for her.
    Friends are a very important part of high school agreed Mueller, but there just not everything that high school is about. Mueller stood out from the friends she had in High School."I had the better grades out of all my friends because most of my friends had no interest in how they did in school nor how it would affect them". Mueller was more of an observer as she also stated above, her friends on the other hand didn't seem to care much about high school or anything that had to do with it. "My friends ditched school and most of my teachers probably wondered why I was friends with them but the truth is they were friends I had since elementary and middle school" explained Mueller. Just like most high school students they smoked and they drank and Mueller didn't have any interest in joining them in the decision that they were making. "It was definitely a weird combo on us hanging around together" admits Mueller.
    "An average middle kid" are the words that Mueller used to describe herself in high school and the situation she was in according to the friends that she hung out with. As Mueller didn't hang out with the straight A students nor with athletes, she was in the middle of certain friend groups and there is nothing wrong with that. As a teacher Mueller expressed that she would have wondered why someone like her was hanging around people who made such different decisions but she stated that she was more of a mom figure to them. She doesn't recommend that to any of her students because it puts students in the position to make bad choices even if they didn't plan of it.
    Everyone wishes that they could change something in high school and Mueller wished that she had taken more college classes in high school. It would have saved her time and the money that she had spent in college. "My younger sister has gotten her whole first semester of college classes done at Colorado State while she was still in high school because she didn't take many off blocks, if any and instead of taking advanced placement classes she took college level classes and it really had its benefits for her" expressed Mueller with a small sigh. Mueller advises her students to do the same as she spoke from experience from the mistake that she made that would have saved her slot of time and money in the long run if she had taken those college level classes. Mueller claims that she was ready for college while she was still in high school because she took Advanced Placement and Honors classes. She also believes that she wouldn't have been hanging out with the friends that she was if she had taken a different path.
    One piece of advice that Mueller would want to give to high school students as a whole, would be to "think in the long term not the short term as well as the actions you have now may have consequences later." She also expressed that even if its a year or a couple of years later it all contributes to your actions now. It takes a toll on Mueller to watch the kids that are ready to care and care now have to deal with more than they would have if they had just cared when they needed to. "Watching our seniors now collect their gowns makes me feel for the kids who didn't think that passion your classes or making good decisions that helped your future really did matter" says Mueller. Sitting and doing nothing your freshman year will affect your senior year and Mueller just wished that every one of her students would have the foresight to see that.
    "Unfortunately, some kids just have to learn the hard way and that's the worst thing for a teacher to watch their student go through" expressed Mueller. "The instruction and self implosion is the hardest part for the teacher especially when the entire thing could have been avoidable" mentioned Mueller.
    Mueller attended Colorado State (CSU) for college. She graduated four years later with her bachelor the year of 2011. Muller thought that Colorado State would be the best college for her because her younger sister was still in high school and she felt the need to be in state for her sister and close to home for her family. "I wanted to be here for her and available to her as her older sister, that was very much important to me." expressed Mueller. We had just moved houses and a lot of  things were shaken up in Mueller's sister's life. She thought it would be more beneficial for everyone if she had stayed in state for college so Colorado State was a perfect match for Mueller.
     Family has had a huge impact on Mueller's success. Her family is from the midwest and has that midwest mentality. She had a sister only about four years younger than she is and she is supposedly her shadow. Mueller's sister is also a teacher only on a separate side of the spectrum teaching science specifically Biology. Along with Mueller's little sister, she also has very supportive parents who have been together for a long while. Although Mueller's parents want what's best for her and her sister they allow their children to make their own choices and will be there to catch them when they fall. They has been a safety net for Mueller throughout her life.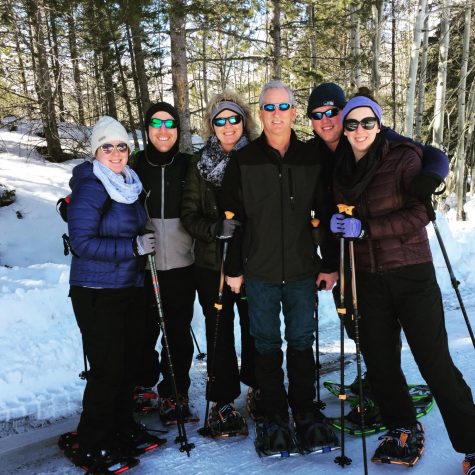 Mueller advised that she would like to see some of her students look at options outside of their bubble and if that's out of state they they should shoot to go to college out of state. "Just because you want to go to Hawaii but you think that it's too expensive or you think that people won't be accepting of that those things are temporary, you can always find a way like loans and people may be more supportive than you may give them credit for" says Mueller.
         Even though Mueller really liked Colorado State, the college that she had committed too she wished that she would have at least explored other options. In the end Mueller felt like Colorado was home and that Colorado State felt more familiar to her. "I felt like I a good sense of direction there" mentioned Mueller. Mueller also knew that she was close enough to home to still be a part of her family while still being independent. She didn't feel really to leave home and move so far away just yet.
    Mueller spent her first college year and Colorado State living in the dorms. "In college dorms your relationships are fast forwarded, you either become close with or have fall outs with friends because you are with them all the time, everything you do is with them. I feel like dorms are very important college experience " replied Mueller. College seemed to be a great opportunity for Mueller to try new things and to meet new people as it was very positive for Mueller.
    Mueller actually took her first teaching class with someone she was living with in the dorms. "She was very excited about education so I decided to sign up for a class and I fell in love with it too" mentioned Mueller. College exposes you to different hobbies and interests believed Mueller. "A lot of what I do comes from the experiences I had at Colorado State." claimed Mueller. Those experiences can come from any college you decide to go too.
    April of 2019 Mueller graduated with her Masters degree and that has been one of many accomplishments that Mueller has worked for. Mueller claimed that she had payed completely out of pocket so she has no student loans or debt. Mueller put in a lot of work to complete her education, being a student and teacher full time was lot of work. Mueller started at a new school, Erie High in the middle of getting her Masters degree. All that hard work seemed to pay off with the success and the hard work that got her to reach her goals.
    Mueller thought that going back to school would be somewhat intimidating due to the fact that she had been "removed from that environment" for so long. She was also trying to make the pieces fit, time management and the amount of stress that she had to go through was thought to be the hardest part. "everyone adapts" mentioned Mueller. Students that feel overwhelmed with the amount and the level of the classes that they take just need to "adapt" things will be just fine. Some things just need hard work but the hardest things are the things you will Hebe most proud of and Mueller is an outstanding example of such actions.
    Mueller has taught at two other schools besides Erie High. She taught at Fort Collins High School for less than a year as a fill in teacher. Valley High School, a small school just North from here for a little less than 6 years. "I taught everything, from English 9- Advanced Placement Literature. I have taught just about everything." replied Mueller.
    Mueller has taught just about every high school level and every subject including many different branches of English classes. She was very grateful for the teaching experience it had brought to her.
    Mueller started working at Erie High this fall, making this year her first year. "You guys have a great school culture and a great student culture along with a supportive staff and administration not to mention the amazing community that cares about you guys and student education" stated Mueller.
    Compared to other schools Mueller believes that the things Erie students "produce" are like no other school she has taught at and that says a lot about Erie High itself. "It is like nothing I have ever seen" mentioned Mueller. Erie offers so many programs and Advanced Placement along with college classes that every student has so many opportunities offered to them.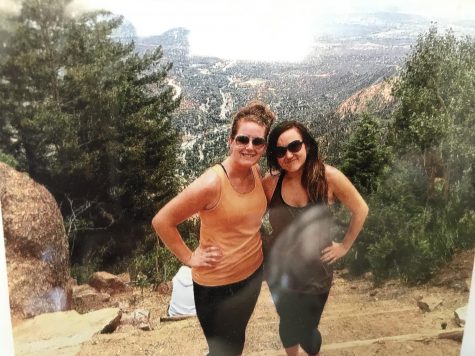 This summer Mueller plans on taking some time to work on her newly planted garden along with spend some time traveling and being outdoors with her friends and family. She also plans on spending  some time by the pool while reading some good books and binge watching some Netflix. As she rejuvenates for the next school year before she tries to shape a whole new set of students because Mueller's goal is to make sure and invest in the future for herself and for others so "the best way to invest in our future is through our kids" quoted Megan Mueller.  
About the Contributor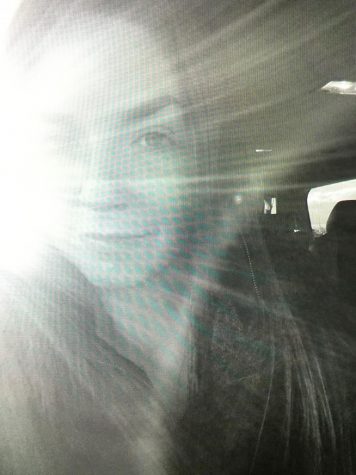 Morgan Walje, Photographer & Staff Writer
Morgan Walje is the staff photographer and a staff writer for Erie Tiger Times. She is also a Sophomore at Erie High School. Morgan hopes to go to college...