Tennis State Championship 2019!
The Erie Tigers girls tennis team had a player make it to the 2019 State Championships this year! The tournament began on Friday, May 10th and took place in Pueblo for 4A Colorado women's tennis. Julie Bremser, a junior, was the second singles player of the varsity team, and competed for the state championship title on Friday.
The varsity tennis team consists of 11 girls. Three singles players, and four doubles teams. Julie played on JV her freshman year, then played on the varsity team for the second year this year. She moved up to the second spot for the 2019 season after playing at the first doubles position her sophomore year.
The girl's team played in regionals at Longmont High School on May 2nd and 3rd to fight for spots at state. Julie began the tournament by beating Stanley Lake, and then she played another match later that day against Broomfield.. The second match was a true battle, going to a third set and then to a tie breaker, but she pushed through it and won with the goal of making state in the her sight. She then played against  Niwot on the second day, and lost to her in a tough battle. But, despite her loss, she still placed second at regionals landing a spot in the 2019 4A Girls State Championship tournament.
Julie traveled to Pueblo on Thursday with first year head coach, Eric Farran, to begin her matches for the state championship. She played against Windsor in her first match who she lost to, and then was out of the tournament once the Windsor girl lost her next match. Despite her loss in the tournament, Julie had an amazing season and said that, "state was so much fun," and that, "seeing so many competitive matches being played motivated (her) to improve (her) game". It was a great accomplishment for her to make it to the 4A Girls State Championship, and she "hopes that in the future she can continue to play tennis and keep improving."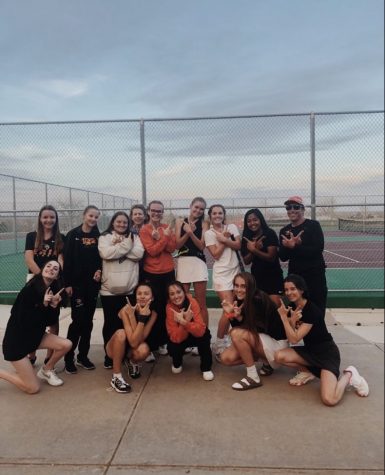 About the Contributor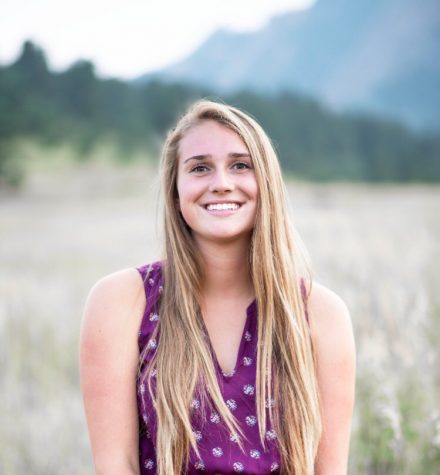 Karis Moore, Staff Writer
Karis Moore is a senior at Erie High School, and is a staff writer for the 2018-19 school year. In school she is involved in cross country, varsity girls...