2019 Erie X
Read about the 3rd Annual Erie X.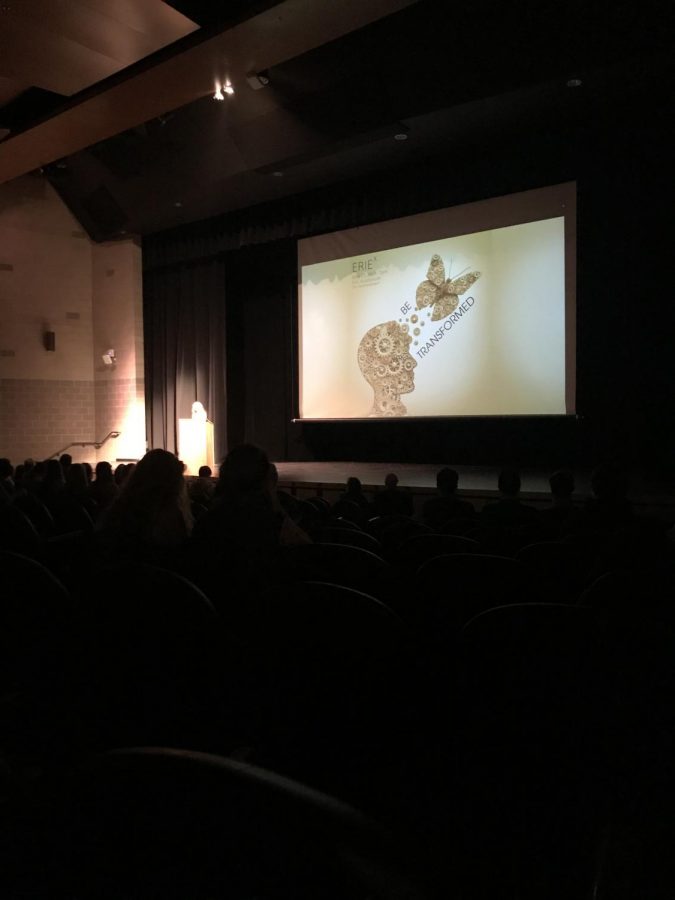 Just in case you missed it, the 3rd annual Erie X Night transformed the minds of so many students, staff and Erie community members. All 21 presenters who presented their research and or argumentative presentations gave their very best for a shot at the raised scholarship money at the end of the night.
    Erie X presents, Madelyn Deakin, grade 12, the 2019 Erie X MC. Who has presented in Erie X the last two years as well. She may have not presented this year but she brought energy and laughs to the audience all night.
    First up was Sadie Horner, grade 11, AP Research, who started the night off with Heavy Metals, Toxic Water, and a Sunflower.
    Presenting after came Alexander Juenemann, grade 10, AP Seminar, who continued the night with a presentation on Forests in a Sea of Concrete (Urban Green Spaces).
    Next up was Hannah Schmalstich, grade 10, AP Seminar, discussing The Issue of Privacy in a Digital World which we all know is a relevant topic.
    Second year presenter Grayson Wolff, grade 11, AP Research, then gave a presentation on The Harsh Realities of Using Biodegradable Plastic Bags.
    Anna Broerman, grade 10, Julie Bremser, grade 11, Sam Orona, 12, & Zoe Simms,12, S.M.A.R.T., presented on behalf of the The Under-Appreciated Importance of Aquaporin.
    Then Mina Kujundzic, grade 10, AP Seminar, gave a presentation on Taking Back the West: Exploring the Treaties of Indigenous People.
    Cassie Mahakian, grade 11, AP Research, convincingly presented on Cleaning up the Mess: Solving Oil Pollution with Sound Waves.
    Andrew Jordan, grade 10, Jack Williamson, Dillon Huselton, Ethan Hughes, grade 11, Lauren Lindsay, Nicole Schubert, & Bekah Weigand, grade 12, presented on behalf of Senior Design and gave a presentation on a Real World Design Challenge.
    Rylee MacLennan, grade 11, AP Research, gave a spin on the presentations and talked about Personalities in the Classroom.
    Anna Broerman, grade 10, AP Seminar, explained The Importance of Literature in the Modern World.
    Wrapping up the night Hannah Kurz, grade 12, AP Research, presenting a very popular topic, Vaping: Harmless Habit or Neurological Nemesis.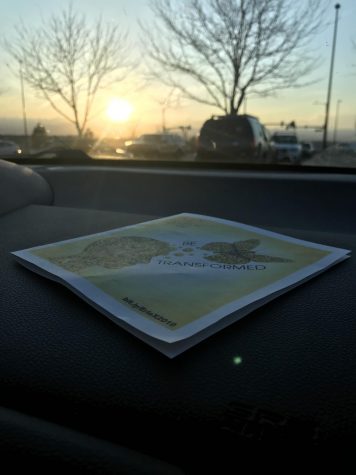 Madelyn Deakin, the 2019 Erie X MC stepped back on stage and thanked all the people who made the 3rd annual Erie X be a success. Before Madelyn drew the winner of the raised scholarship money she gave an inspirational closing statement about peace. The winner of the $601.02 was Julie Bremser and that was a wrap of the 2019 3rd annual Erie X. Congratulations Julie Bremser and for that matter everyone who presented!
About the Contributor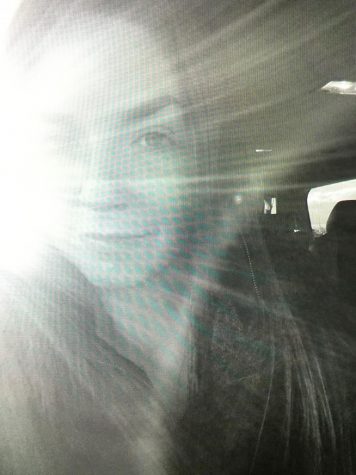 Morgan Walje, Photographer & Staff Writer
Morgan Walje is the staff photographer and a staff writer for Erie Tiger Times. She is also a Sophomore at Erie High School. Morgan hopes to go to college...