Lacrosse Handles Eagle Valley
ERIE- The Tigers lacrosse team continued to roll with a solid 15-3 win over Eagle Valley.
The Tigers opened up the game quickly, scoring with 9:28 left in the first quarter.
Eagle Valley would answer quickly on a turnover right in front of the Erie goal.
Christian Adams responded twice after, giving Erie a 3-1 lead. Next, Adam Bristow scored on a pass from behind the goal with 2:42 left.
In the second, Erie kept scoring. Aidan Abrams scored 20 seconds in, then Stone Keener, Taylor Kamigaki, Cam Cramer, and Aidan Clough all scored within two minutes of each other to give themselves a comfortable lead of 9-1 heading into halftime.
After halftime, Erie kept rolling. Jackson Keener scored to start off the half.
Eagle Valley had a shot hit the post, then hit the ground, spin, and roll softly in.
Erie would have a shot that hit the net cleanly, but was shot so hard that it came back out, much to the frustration of the crowd. The goal was not called.
The players had some frustration too, after some questionable calls, Sage Gardner and Christian Adams would draw penalties later in the quarter.
Corby Tecu ended the third on a positive note for Erie, burying a goal with 21 seconds left.
Christian Adams drew his second penalty quickly into the final quarter. He wouldn't play again in the game.
Stone Keener scored a goal on a give and go from Kamigaki later in the quarter.
Aidan Clough would draw the final penalty for Erie with just under 5 minutes to go.
Eagle Valley would score their final goal with 4:20 left.
Stone Keener and Kamigaki scores twice in the final 2 minutes to give Erie a running clock for the last minute.
They play next against Dawson on Thursday at Erie.
After the game, Tyler Gardner said the team was able to stay focused through the calls that were made.
Going forward, he said their biggest challenge will be staying focused in the big games.
Given that they were able to mentally stay in a blowout, that shouldn't be an issue.
About the Writer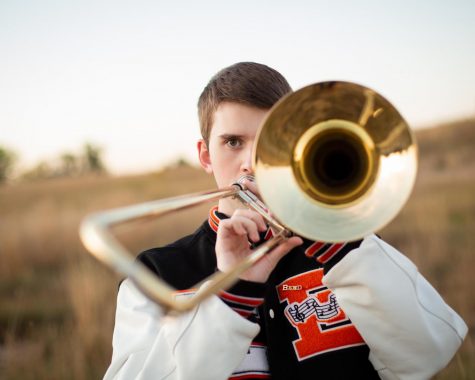 Grayson Blalock, Fall Editor-in-Chief
Grayson is the Fall Editor-in-Chief of the 2019-2020 Tiger Times. He was the Assistant/Sports Editor for the 2017-18 Tiger Times and was the Sports Editor...