Tiger Lacrosse: An Inaugural Season and an Elite Team
For lacrosse players within the St. Vrain Valley School district, the teams available to play on in the area have been limited to Dawson and Twin Peaks, but now there is a new option for aspiring lacrosse players. Erie High School is proud to call itself the second school in SVVSD to have an official lacrosse team, along with Twin Peaks.
The Lacrosse team is led by Head Coach Nick Mandia, who played lacrosse for Eastern University in Pennsylvania.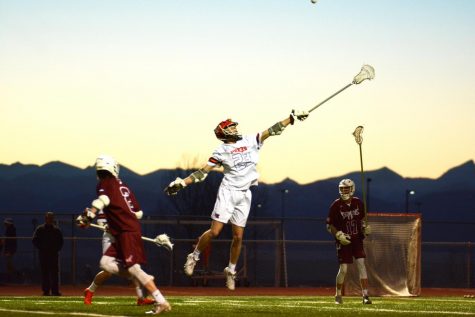 With a new program, coaches often need to take a few years in order to build up a program, but for Erie Lacrosse, there's already a solid foundation, with talented players with experience being drawn to the program.
"A lot of times when you're starting a program, from a coach's perspective, that means I'm starting skill development, I'm introducing people to the sport, this is gonna be a long, drawn out project. This is a much different animal. We have some of the best players in the state, from all over the district."
A majority of Erie's lacrosse team has history together. Many of the players currently playing for Erie have played lacrosse for Dawson's club in the past. The chemistry they've built up together has been an advantage for them, but for athletes that are new to the lacrosse field, Coach Mandia has put emphasis on unity. "They know that their relationships are valuable, and they aren't wasting time building those and becoming a stronger team"
The talent on this team is already showing, with Erie currently sitting with a 6-1 record, with resounding victories against Bear Creek, Golden, Boulder, Thompson Valley, Ralston Valley, and Conifer. With the way that Erie has been playing, it would be safe to project a very successful season, and a likely run to the playoffs.
One element of the lacrosse team who has been a significant factor in the success of the team is Tyler Gardner, who has won 68.7% of faceoffs. Tyler's ability to win faceoffs has given Erie consistent opportunities on the offensive side of the ball.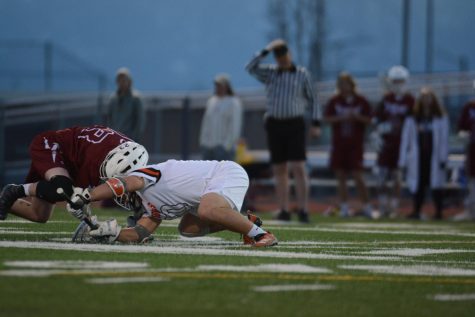 On the defensive side of the ball, Erie's goalie, Tim Beach, has been fantastic to say the least. Saving more than ⅔ of shots on Erie's goal, opponents of the Tigers have only scored 16 total goals against them in 6 games. Tim is an elite goalkeeper, as he's already committed to play lacrosse for Delaware University, even though he's only a junior.
Erie's Varsity Lacrosse roster is nothing short of stellar, and I strongly encourage students and members of the Erie community to attend the games, it's definitely worth it.
About the Contributor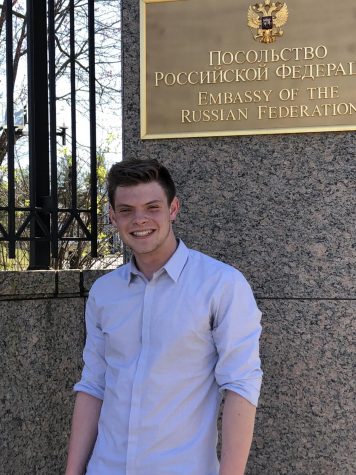 Christian Haakmeester, Staff Writer
Christian Haakmeester is currently a senior at Erie High school. He likes to play piano and guitar, and in his free time he enjoys building guitars. After...