A Bittersweet Ending
Cañon City, CO- The Cañon City Tigers held off an Erie comeback to advance to the second round of the 4A State playoffs by a score of 65-55.
The Tigers didn't exactly get off to a running start in this one. They kept it close for most of the first quarter, but a barrage of threes from senior Gabe Rall opened up a 9 point lead for Cañon City. After the first quarter, it was 18-9, with Kevin Loy scoring 4 of the Erie Tigers' 9 from the free throw line.
In the second, Cañon City pushed their lead out further. Despite all three of their leading scorers picking up at least 2 fouls, they kept shooting threes and getting offensive putbacks.
Jordan Nguyen had a good quarter for Erie, scoring their first four points. He finished with a team-high 12. Transfer junior LaDorian Havard also made his presence felt with a three (his first in an Erie jersey) and some good defensive plays to hold Cañon City under 40 points.
In the third, the Cañon City lead expanded to 17 points. Spencer Brooks kept it that close with all of his 8 points in the quarter.
In the fourth, the comeback was on. The teams traded two buckets for the first three minutes of play. Once the clock ticked under five minutes, though, Erie slowly cut into the lead. With over 3 minutes left, the lead was down to 11.
Erie drew key fouls to foul out Cañon City's leading scorers, Gabe Rall and Seth Newton in the next minute and cut the lead to as few as 6 points.
However, Cañon City had been in the bonus all quarter and got to the double bonus immediately after losing Rall & Newton.
They would play the free throw game for the last two minutes to close out a 10 point win.
Cañon City will travel to Steamboat Springs on Saturday. The time is TBA.
Elsewhere in the 4A Playoffs, the Tri-Valley disappointed with Frederick falling to Thomas Jefferson and Durango upsetting Skyline. In 5A, however, Windsor knocked off Valor Christian in overtime to stay alive.
Other 4A notables include Alameda winning their first home playoff game in nearly two decades and 13 games (out of 16) being decided by 10 points or less.
For the full 4A Boys Bracket, visit chsaanow.com or go HERE.
In their final game, seniors Ethyn Tyson and Spencer Brooks scored 10 and 8 points, respectively.
"It was fun" said Brooks. "But it wasn't how we wanted to go out."
About the Writer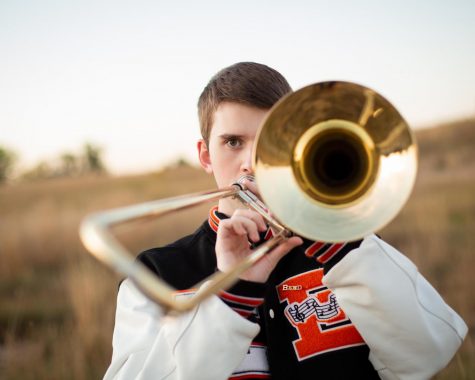 Grayson Blalock, Fall Editor-in-Chief
Grayson is the Fall Editor-in-Chief of the 2019-2020 Tiger Times. He was the Assistant/Sports Editor for the 2017-18 Tiger Times and was the Sports Editor...