A Tragedy Stirring Away From Home Will Leave A Grave For Chris Watts: Updated Watts Case
Updated info on Watts case.
Many people in this area have heard about the murder case of Shanann Watts and her two young daughters, as well as her unborn child that made national news almost 170 days ago. The case made it on to the New York Times, CNN and so many other news channels, as well as made into a Dateline story and aired on the Justice Channel. Many of us have seen this case come up on social media off and on one of these news outlets since that day.
September 11, 2018.
The Tiger Times published a case story, but since then so much has happened to further this case.
Monday, August 20, 2018.
4pm: Chris Watts was officially charged with three counts of first-degree murder. Two of counts of first-degree murder were charged for causing the death of his two daughters Bella and Celeste Watts, with them being under the age of twelve and Watts being in a position of trust. The third count undeniably being for the death of his wife, Shanann Watts. Watts was also charged with one count of unlawful termination of a pregnancy and three counts of tampering with a deceased body.
Tuesday, August 21, 2018.
10am: Chris Watts appeared in court for the first time to be formally advised of the charges against him.
Saturday, August 25, 2018.
The obituary for Shanann and her daughters were released to the public. Shanann's obituary revealed that the expecting mother was going to have a boy. Close friends and family made a statement that Shanann planned to name the unborn baby name Niko Lee.
Wednesday, August 29, 2018.
There were claims that a man, identified as Trent Bolte, called into Ashley Banfields "Crime & Justice" on HLN claiming that he had a 10 month relationship with Chris Watts, which he later revealed again on social media. There was no factual evidence that this claim is true.
Saturday, September 1, 2018.
Hundreds of people gathered to pay their respects towards the former family at a memorial at Sacred Heart Catholic Church in Pinehurst. Watts' name was not mentioned during the 90 minute ceremony which was live streamed on Facebook, not to mention the thousands that joined.
Tuesday, September 4, 2018.
Watts was denied bail and forced to remain behind bars until his open trial. Suicidal watch was placed on Watts while he was in jail where he spent 23 hours of his day in his cell due to protective custody. He had no access to weights, reading material, or television. One hour a day he was allowed to leave his cell tower to make phone calls to his family or to his counsel in justice.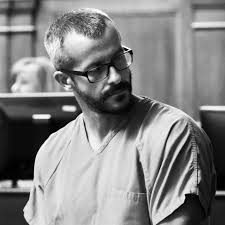 Friday, September 7, 2018.
Shanann's family, specifically brother, took a public thank you to social media for all the support through his sister's and nieces' deaths.
Monday, September 10, 2018.
Shanann's brother offered a home to the Watts family dog.
Wednesday, September 26, 2018.
Shanann's family moved her personal items out of the Colorado home she shared with her former husband, Watts and her two daughters, police reports say according to national news.
Wednesday, October 1, 2018.
The autopsy reports for Shanann, Bella and Celeste are completed and given to the prosecutors at Weld County Jail. The Weld County District Court said that the reports took almost two months to complete. Copies of the report, detailing how the pregnant mother and her two young daughters were killed were filed the following Monday. The attorneys representing Watts were also given copies.
Tuesday, November 6, 2018.
Chris Watts pleaded guilty to the charges that he was facing to avoid the death penalty. People Magazine released a statement from a reporter in the room during court, "His story didn't work. He got angry… It took a little bit of time for him to come around, but he did."
Wednesday, November 14, 2018.
The parents of Watts spoke out claiming that their pregnant daughter-in-law Shanann would have been more capable of murdering their two daughters both of whom their son had pleaded guilty to killing. They also stated that the relationship between Shanann and Chris was "very hard." Ronnie and Cindy Watts (Chris's parents) gave a more in detail interview with KMGH – TV.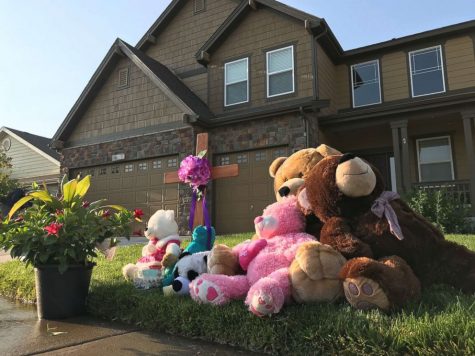 Monday, November 19, 2018.
Watts was sentenced to five life sentences with no possibility of the parole. His sentence includes unlawful termination of an unborn child, five counts of first-degree murder, unlawful termination of a pregnancy, and three counts of tampering with a decreased human body. There was a hearing held during which Watts' official statement was released, stating that the he smothered his young children. The medical examiner report noted a power struggle before Shanann died. Shanann's family also spoke at the sentencing providing emotional statements as Watts was reported keeping his head down and avoiding eye contact.
January 2019.
Frederick Police body cams featuring the case have been released on YouTube and have gone viral by the public. Disregard the makings of false and altered videos after the public release of the footage. In other news, the $550,000 Frederick property is set to be auctioned off after going into foreclosure, also known as the Watts' former home, where Shanann, Celeste, and Bella Watts were murdered. The action will be publicly announced on March 22, 2019 in the Greeley Tribune, with the auction following a little less than a month after the family of Shanann was seen removing her possessions from home shortly after her death on August 13, 2018.
Frederick Police Body Cam #1: Coonrod. [More on YouTube/ Watts case Police Body Cams.]
Credit: Frederick Police Department//YouTube.
This case will run it course just like every other case that happens around us, this one just happened to strike close to home. "Heartbreaking" would be the word to represent not only the situation that has impacted our community but all the other words that may not be said but thought in grace, in memory of Shanann, Bella, and Celeste Watts.