Ralph Breaks the Internet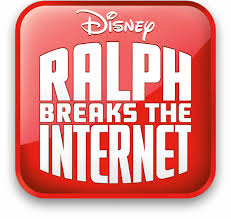 Hang on for a minute...we're trying to find some more stories you might like.
Pixar's newest movie explores the endless wonders of the Internet in the heartbreaking story of Ralph Breaks the Internet.
Six years after the hit movie Wreck it Ralph hit the box office, Disney released the highly anticipated sequel Ralph Breaks the Internet. In the new movie, best friends Ralph and Vanellope pick things up right where they left off, working all day at their beloved games. While Ralph finds excitement in every day, Vanellope starts to grow tired of playing the same game over and over again. Ralph tries to bring more excitement into her racing game Sugar Rush by making a new track for her to race on. The good intentions go terribly wrong when Vanellope spins out of control and a piece to her game breaks, forcing the game to be unplugged. Devastated, Vanellope and Ralph attempt to find the broken piece on their crazy adventure through the Internet.
This movie was released on November 21, 2018 and dominated the Thanksgiving box office. The five day holiday weekend brought in $85.5 million, only slightly behind the $93.5 million earned by Disney's Frozen. While reviews agree that the film is charming and entertaining, some found the setting of the Internet to be slightly problematic in the story's transitions. A review by Screen Rant determined that "The transition between these plot beats feels forced at times, and sometimes gets lost in certain realms of the online space."
After watching the movie, I noticed the dominance of the Internet in the story line, but still found it to be a great tale of friendship and self identity. Loyal fans of the first movie will not want to miss this movie and its thrilling action and humor.