What About the JV Players?
Erie sports teams are having an amazing season. Football made a run to a state semifinal game. Softball made a state appearance for 23rd time out of the 24 years of the program, all of those coming in a row. Cross country had multiple athletes appear in state and came home with a regionals win. Volleyball hosted regionals for the first time in program history. Cheer won a state championship. This fall has been truly great for all of our teams.
All these athletes sacrifice their time and energy to their programs. They are working every single day to be the best they can. But the athletes that work just as hard, and just as much, may not get as much recognition. The unsung heroes of these incredible athletic feats are those who may not start varsity, or those who may not ever even get to make an appearance in a varsity game or competition.
JV athletes play and practice the same amount as any varsity athlete. They often practice with the varsity team and go to many varsity events. So why don't we recognize any of these athletes or teams? JV softball had an undefeated season. Natalie Maggert, the JV pitcher, who also pitched in a state game last year, pitched a game in which she made every single out. A single player, a JV player, did one of the hardest things to do in softball. But no one heard about it. No one acknowledged JV's undefeated season.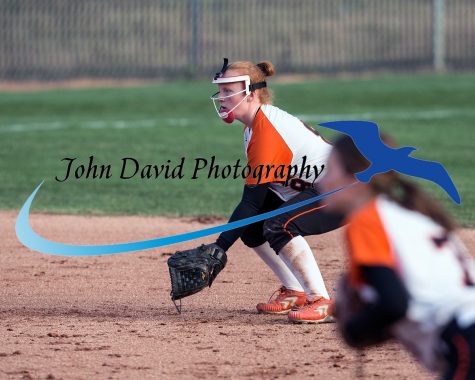 Along with not recognizing big feats like that, we don't acknowledge even bigger events, like a state championship. JV cheer won a state championship last weekend. That is an amazing accomplishment that deserves a lot of celebration. JV teams do great things all the time that we aren't aware of because no one talks about it.
Why don't we give these athletes credit? Why don't we give these athletes, who put in just as much time and energy, some type of recognition? They are competing just as much as any varsity athlete. Just because they may not be a "varsity player", doesn't mean they aren't working just as hard. Varsity players may be better and more naturally gifted, but that doesn't mean the rest of the program shouldn't be recognized and valued. These athletes have to work twice as hard to try and make some type of appearance on varsity and they should be given credit for it.
Not everyone can be a freshman stud. Most kids aren't. That doesn't mean they aren't contributing to the program and the varsity team. They're the kids that take a beating in practice on the scout team because varsity runs plays. They're the ones who stand in the field for 3 hours and field as varsity hits. They're the ones that get the water jugs, carry the equipment, and do anything else a varsity player may need.
Viewing the JV team as less than varsity is disrespecting their hard work. These athletes are competitors. They compete and fight just as hard as anyone else. Being on JV should not be viewed as a disappointing thing. It is an opportunity to work harder and still compete at a high level.
The stigma surrounding JV is something that has always been around. But it's impossible to put every single good player on varsity. There's too many talented athletes to have them all on one team. JV is for continuing to challenge and develop athletes to have them compete at the highest level possible. We need to stop treating them like less than a whole athlete. They are the backbone of our programs and they work just as hard, maybe harder, than anyone else.
The stigma and negative connotation with JV is something that has been instilled in many programs for a long time. Grace Jardine, who played JV softball, says, "JV players don't get recognized for being on JV and could feel they are missing out on something and feel they aren't as important as varsity players." We need to make JV players feel valued and know that they are important and they are a big part of our programs.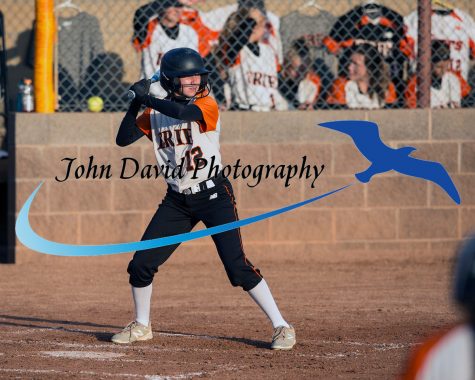 Sticking with a sport when you don't exactly know what your role is on the team or how you matter is extremely difficult. The fact that these athletes stick with the sport takes so much willpower. They want to work hard and get to that next level while not even knowing when that will be. They are giving their all, all the time, just to try and get a role on the varsity team.
Coaches and the school should be recognizing the hard work of these athletes. We should recognize these accomplishments and work that has been put in during their seasons. JV athletes put in the same work, so why don't we recognize these players just as we do varsity players? Of course, varsity usually has the best players, but that doesn't mean these other players don't deserve to get recognized for the work that they do everyday.
JV teams work hard everyday, and we should celebrate and appreciate them. By using social media, we can recognize them on a large platform. Just even mentioning on the announcements when JV has a game or when they compete could help bring out more support for the team. JV should be appreciated just as much as any other team. Every player deserves to be recognized for their hard work.
Being a JV player is a difficult spot to be in. These players should know that they are valued and people see all the effort and time they put into their sports. When will we start giving every athlete credit for their sacrifices?